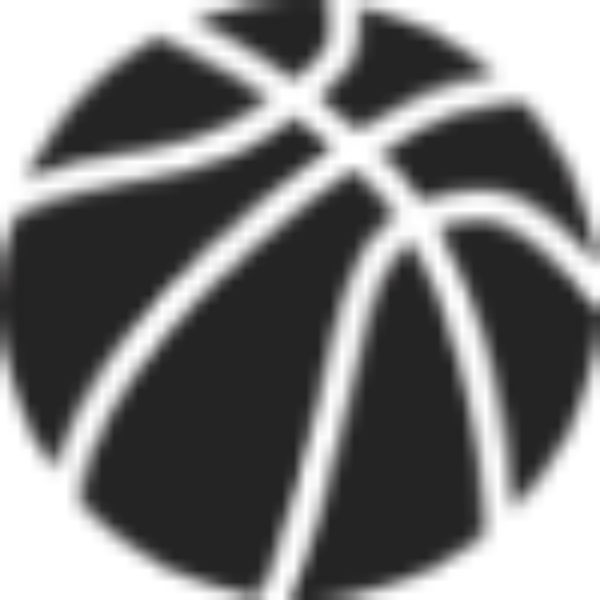 In an era when small ball has been king and 3-point shooting ability paramount, more teams have chosen to go big during what may have been the most landscape-altering offseason in NBA history.
Perhaps longing for the days when teams pounded the ball inside, Hall of Famer Charles Barkley jumped on the big-ball bandwagon and picked the beefed-up Philadelphia 76ers to win the 2019-20 Eastern Conference finals in a recent NBA TV interview. Odds-maker Bovada Las Vegas, meanwhile, considers the tall, athletic Milwaukee Bucks the favorites to come out of the East and gave the Los Angeles Lakers the best odds to win the title after they picked up a pair of All-Star big men.
These predictions certainly raise some questions following a five-year stretch when the Golden State Warriors dominated with their "Death Lineup" that featured four shooters and 6-foot-7 Draymond Green at center. First and foremost, are we on the cusp of witnessing a clash between big and small? And who will be forced to change course when that moment arrives?
When Philadelphia had to move Jimmy Butler in a sign-and-trade with the Miami Heat and lost J.J. Redick in free agency, it opted to double down on playing big by re-signing 6-9 forward Tobias Harris to a five-year, $180 million contract and inking 6-10 free agent Al Horford to a four-year, $109 million deal.
The 76ers now expect to deploy a huge lineup that includes 6-10 point guard Ben Simmons, Harris at small forward, Horford at power forward and 7-footer Joel Embiid at center.
The Bucks are hoping to take another step forward with what they believe is a recipe for success after unleashing one of the tallest starting groups in league history last year when Khris Middleton (6-8), Giannis Antetokounmpo (6-11), Nikola Mirotic (6-10), Ersan Ilyasova (6-10) and Brook Lopez (7-0) opened against the Jazz on March 2.
After posting an NBA-best 60 wins, they figure to be just as tall and versatile after adding Lopez's 7-foot twin brother Robin and 3-point specialist Wesley Matthews via free agency.
The Lakers haven't turned away from thinking big despite failing miserably at it last season. They simply sought to add better bigs by acquiring 6-10 forward Anthony Davis in a blockbuster deal with the New Orleans Pelicans and signing 6-11 center DeMarcus Cousins away from the Warriors to play alongside 6-8, 250-pound LeBron James in a massive lineup.
Los Angeles, however, was forced to seek other options – like another former All-Star center in Dwight Howard – after Cousins suffered a torn ACL on Aug. 12.
Instead of naming top pick Zion Williamson their small-ball center, the Pelicans opted to draft non-shooting 6-11 center Jaxson Hayes out of Texas seven picks later and acquire veteran big man Derrick Favors from Utah a week and a half after that.
All this after there had been an effort to compete with Golden State from a shooting and athletic standpoint in recent years. The Cleveland Cavaliers managed to upend the Warriors with a lineup that featured dangerous shooters Kyrie Irving, J.R. Smith, James and Kevin Love, while the Houston Rockets came close with Chris Paul, James Harden, P.J. Tucker and Trevor Ariza.
In an analytics age that has created the "3 is more than 2" mindset, the number of attempts from beyond the arc increased league-wide for the sixth straight year to an all-time high 78,742 in 2018-19, including a record 3,721 by the Rockets.
Even after losing Kevin Durant to the Brooklyn Nets and Klay Thompson to a torn ACL, the proud Warriors haven't seemed to have changed their philosophy. They picked up high-scoring guard D'Angelo Russell in the Durant sign-and-trade, re-signed the injured Thompson and added Glenn Robinson III. It is possible Golden State could attempt to build a new Death Lineup around Stephen Curry, Russell, Green and Thompson (once he returns).
We already know that offensive rating and rebound percentage go up in relation to the number of players a team has on the boards. Makes sense, right? More players on the glass mean more of a chance to score off a putback.
However, the data – and common sense – also reveals that teams that crash the boards harder allow more transition opportunities and are more susceptible to getting burned on fast breaks, presumably because they aren't able to get back on defense as consistently.
This has to be an area of concern for two title hopefuls in particular heading into the upcoming season. Barkley's pick, Philadelphia, ranked 11thin the league in points in the paint + offensive rebounds (PIP+OR) last season, but also gave up the second-highest frequency of opponent transition opportunities (according to NBA.com) and allowed the ninth-most fast-break points per game.
That mark skyrocketed from 14.7 to 16.0 in the postseason as the 76ers were outscored 133-84 on the fast break in a dramatic seven-game series loss to the Toronto Raptors in the Eastern Conference finals. And getting bigger this offseason isn't likely to help the 76ers' transition defense.
That could be worrisome even against the now Kawhi Leonard-less Raptors, who aren't likely to change their playing style after ranking fourth in the league with an average of 18.4 fast-break points. It's also probably going to be an issue when Philadelphia faces potential playoff opponents Milwaukee and Boston, which ranked sixth and seventh in fast-break points per game, respectively.
Using STATS PASS, it's easy to find that the 76ers allowed an average of 28.7 fast-break points while dropping two of three to the Bucks last season and they gave up 17.3 per game over the last three of a 1-3 season series against the Celtics.
The Lakers face a similar challenge after finishing second in the league with 49.8 percent of their points coming in the paint and also ranking second in PIP+OR with 65.8. That's because LeBron and Co. struggled to defend in transition, giving up the fourth-most fast-break points per game.
Could the addition of Davis help? Well, the Pelicans ended up allowing the sixth-most fast-break points per game while finishing with a league-best 69.3 PIP+OR with Davis last season.
As a result, the Lakers will have to be disciplined defensively against a potential playoff foe like the Warriors, who averaged the third-most fast-break points with 19.1 – including 21.3 per game while taking three of four from Los Angeles in the season series.
The Denver Nuggets top the league in returning player minutes after finishing fourth in PIP+OR with 64.1 last season while also ranking sixth with just 12.2 fast-break points allowed per game. It's no coincidence that they've gotten better defensively overall as well, moving up to 10thin defensive rating after ranking 23rdin 2017-18.
Denver's move to acquire Jerami Grant from the Oklahoma City Thunder is a sign of its awareness that it has to remain strong on transition defense. The 6-9 forward, who owns a 7-2 wingspan, is known for his on-ball defense as well as his ability to hustle back in transition.
So who holds the edge in what appears to be an inevitable power struggle between big ball and pace-and-space?
It could be a team that can both push the pace and shoot well enough to force bigger teams into substitutions. We saw this in past postseason showdowns when the Cavaliers and Rockets had to pull their centers (Tristan Thompson, Clint Capela) in an effort to match –up with the Warriors' Death Lineup.
Or, it could be a club like Milwaukee that's versatile enough to handle anything that comes its way. The Bucks were able to play with size, shoot 3-pointers, push the pace effectively and defend the fast break during their outstanding 2018-19 season.
Behind first-time MVP Antetokounmpo, Middleton and Eric Bledsoe, they finished seventh in the league in PIP+OR with 62.6, second with 13.5 3-pointers per game and sixth with an average of 17.7 fast-break points. At the same time, they held opponents to league lows of 0.97 points per possession in transition and 11.0 fast-break points.
The Bucks are loaded with players of a similar lengthy body type, which allows them to switch across all positions on defense while also performing at a high level offensively. They often had Brook Lopez set up for a 3-pointer somewhere around the top of the arc, which enabled him to get back on defense quicker.
It's possible that the 76ers could try to solve their transition woes by utilizing Embiid and/or Horford in a similar manner after Embiid knocked down 79 3s and Horford made 73 last season.
Advanced analytics and data analysis provided by Stats Perform's Matt Scott