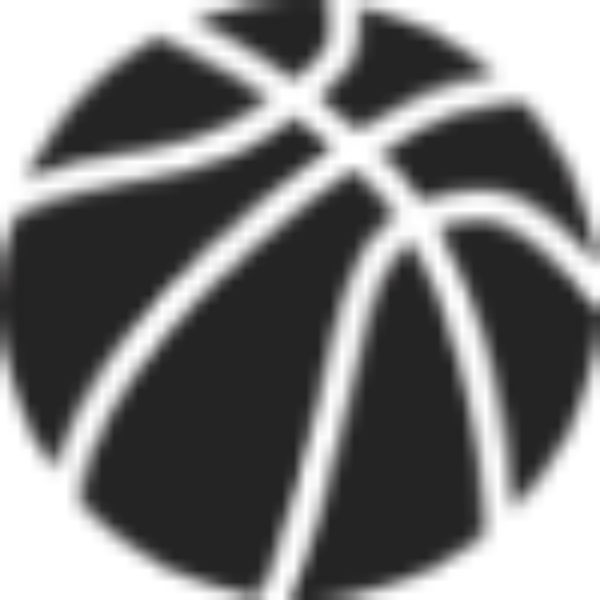 Golden State Warriors acquire D'Angelo Russell, Shabazz Napier, Treveon Graham from the Brooklyn Nets in a sign-and-trade for Kevin Durant and a protected first-round draft pick. 
After years of dominance in the NBA, the Warriors entered this offseason with an unfamiliar feeling of uncertainty.
Golden State suffered a big loss with Durant moving on to Brooklyn, but the club managed to turn the net loss into the deal that brought Russell to Oakland. The move surprised many fans and analysts, citing that the Warriors already have a two-time MVP point guard in Stephen Curry and that Russell's reliance on the pick-and-roll will clash with their motion offense.
We can't expect Russell to completely fill Durant's shoes, especially since it remains to be seen whether he stays with Golden State for more than one year. But using Stats Perform's historical data, we can take a shot at projecting how he might perform this season while sharing the court with Curry.
Russell joins the Warriors after his first All-Star season in Brooklyn, where STATS PASS tells us he was one of five players to average over 21 points while shooting at least 36 percent from 3-point range (min. 600 att.). Russell posted the sixth-highest usage percentage in the league at 32.1 (min. 50 games), meaning 32 out of 100 offensive possessions for the Nets ended with him shooting the ball, turning it over, or going to the free-throw line.
Russell has grown accustomed to controlling the tempo. After all, he has not played alongside another All-Star over the past three seasons. The 23-year-old guard, however, could see his usage percentage drop as a secondary scoring option next season, especially if Klay Thompson – another star guard – is able to return down the stretch following ACL surgery.
Last season, the Warriors led the league in effective field goal percentage (eFG%), which slightly differs from field-goal percentage by adding extra weight to 3-point shots. With that in mind, Russell's shooting ability will fit right into Golden State's playbook.
Russell's addition will eventually give the Warriors a backcourt that features three of the top 10 shooters in terms of 3-point percentage last season (min. 500 att.). Curry led the league at 43.7 percent, Thompson was third at 40.2 percent and Russell eighth at 36.9 percent.
Does this mean Golden State has a third Splash Brother? Over his two seasons with Brooklyn, Russell shot 11 percent more threes while playing with another point guard. Since defenses are quick to contest Curry and Thompson, expect Russell to make an impact through plenty of catch-and-shoot opportunities from long range.
Philadelphia 76ers sign Al Horford for four years, $108 million
The 76ers have made a number of moves in the midst of the free agent frenzy. Most notably, they snagged Horford – a five-time All-Star – from the division rival Boston Celtics after losing JJ Redick in free agency and being forced to work a sign-and-trade for the departing Jimmy Butler.
Philadelphia now has one of the tallest and most talented starting fives in the league. And perhaps no one is more pleased about the addition of Horford than fellow big man Joel Embiid.
While playing in Boston, Horford was known for his ability to send Embiid off his game as the Celtics won 10 of 13 meetings – including the postseason – when both bigs played between 2016-19. Over that time, Embiid shot 44 percent from the field and 23.6 from 3-point range versus Boston compared to percentages of 47.9 and 32 against everyone else.
Fortunately for Embiid, he won't have to worry about facing his nemesis any longer.
For Horford, playing alongside Embiid should allow him to move into the stretch-forward role he reportedly desires. In the 68 games Horford started last season, 87 percent were at center. That's a stark contrast to the 2017-18 season when Horford started 83 percent of his 72 games at forward.
"It was money, but also other factors," a source told the Boston Herald about Horford's move. "I think part of it was Al wanting to play with a true center. Embiid is now the best center he doesn't have to guard anymore."
The numbers confirm how much more comfortable Horford seems to be at forward. When starting at the four over the past two seasons in Boston, Horford averaged more points and shot significantly better from beyond the arc:
| | | | |
| --- | --- | --- | --- |
| Horford, 2017-19 | Games | 3-point % | PPG |
| As starting forward | 69 | 45.3 | 13.7 |
| As starting center | 71 | 34.1 | 12.8 |
With Embiid and Horford in the frontcourt, expect Philadelphia to wreak havoc on offense and give opposing big men nightmares on defense. If nothing else, the 76ers now have an All-Star to step into the middle when they choose to manage Embiid's workload.
"There were some great battles (with Embiid), and when this opportunity came along, the possibility of teaming up with him got me really excited about the potential – how good we can be – help our team be defensively" Horford told the Philadelphia Inquirer. "Just get to working together and do some special things."
Charlotte Hornets acquire Terry Rozier and a future protected second-round draft pick in a sign-and-trade with the Celtics for Kemba Walker and a future second-round pick
While the 76ers have re-tooled with Horford and the recently acquired Josh Richardson, the Celtics hoped to help make up for the departures of Horford and Kyrie Irving by picking up Enes Kanter and Walker, a three-time All-Star and 2018-19 All-NBA guard.
For the Hornets, choosing not to spend the money it would take to retain Walker sets off a re-tool of their own. They hadn't had much success even with Walker, failing to reach the playoffs since 2015-16 and only making them three times – all first-round exits – in the past 15 years.
The Hornets are hoping Rozier can come into his own in a starting role after averaging 15.2 points, 5.6 rebounds and 5.3 assists in 49 starts with Boston the past two seasons, including the playoffs. However, he's coming off a rough five-game series against the Bucks in which he averaged just 5.8 points while shooting 28.6 percent from the field.
Charlotte certainly isn't embracing a "tear down," but it also doesn't appear likely to land a big-time free agent anytime soon and Rozier's new three-year, $58 million deal could limit the club's financial flexibility. For now, the team will try to build around recent draft picks Miles Bridges, Malik Monk, P.J. Washington and what could be as many as nine selections – including seven first-round picks – over the next seven drafts.
While the Hornets will need to maximize those draft assets during this critical stretch, meaningful tracking data is difficult to find at the amateur levels. AutoStats, however, is changing the way teams are able to evaluate prospects in groundbreaking fashion.
The AI-enabled technology can collect college tracking data that previously didn't exist, enhancing an organization's ability to analyze players. It also has the potential to track and break down high school prospects, which figures to be a critical need considering NBA Commissioner Adam Silver has said he'd like to scrap the current one-and-done rule by the 2022 draft.
Charlotte – or any other club that has a desire to make the most of its draft capital – could certainly benefit from the arrival of AutoStats as it prepares to make franchise-changing decisions over the next several years.