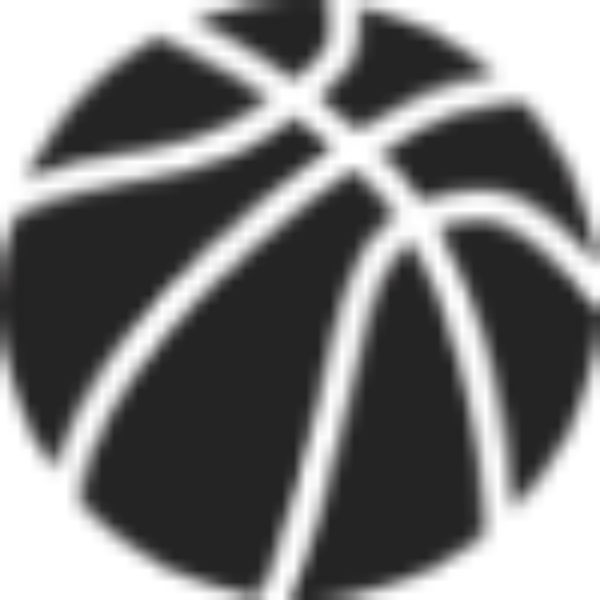 It's the last day of the regular season, which is somewhat merciful given the absurd number of late scratches (looking at you, Pelicans), rest days, and ridiculous performances from unknown guys (looking at you, Suns) there have been as the season has neared its end.
This article will be lighter on the numbers than past ones just because so many team's lineups have been thrown into disarray, making past numbers somewhat inconsequential since they're playing with a bunch of new guys. With so many guys sitting, it's an absolute mess to sort through, but to me that's also what makes end of season daily fantasy fun, so let's try to sift through the mound of 11 games worth of nonsense and find some diamonds one more time this year.
One thing that complicates things further is that a good number of the late season breakout guys – Delon Wright, Christian Wood, and Jakarr Sampson, to name a few – have seen their price skyrocket, making them no longer effective value picks. This whittles value guys down to the set of players that didn't excel even while players started to sit, which means looking for new injury/rest news is more imperative than ever for success.
More than ever, stay diligent with injury news as the 8:00 pm EST lock time hits since so many guys will be given the day off.
Point Guard
Star: Russell Westbrook ($11,800 DraftKings, $12,100 FanDuel)
A lot of the traditional analysis has to go out the window on days like this, as teams locked into the playoffs – or, in the Bucks case, the top overall playoff spot – have no incentive to play their starters, so their lineup should be a mismatched mashup of bench guys and players that don't typically play. The Thunder are still jockeying for playoff position, and they've announced they aren't resting anyone, so I would expect them to come out swinging, making Westbrook one of the few blue-chip options that should be getting the green light on Wednesday. Westbrook shot the ball very poorly in the first matchup with the Bucks earlier this year (just 5-20), but did record a triple-double, and should be the beneficiary of the Bucks sitting both Giannis Antetokounmpo and Brook Lopez on Wednesday. If you feel unsure about Westbrook, Damian Lillard gets an excellent matchup against Sacramento in a game they need to win to have a chance at the three seed.
Value: Quinn Cook ($3,800 DraftKings, $4,000 FanDuel)
Few players have their workload tied as tightly to another player as Cook does Steph Curry – when Curry plays, Cook averages just 11.3 minutes per game (5.5 points, 1.7 rebounds, 1.0 assist), but when Curry sits, his workload multiplies by nearly 2.5x the normal amount, up to 27.75 MPG (12.4 PPG, 4 RPG, 3.75 APG). Curry injured his ankle and has already been announced out for Wednesday, so particularly in a game with no bearing on the standings, Cook should see his usual heavy workload in the absence of Curry and provide some very nice value (albeit he will likely be a very chalky play).
Shooting Guard
Star: Delon Wright ($7,300 DraftKings, $8,900 FanDuel)
Wright's been scorching hot at the tail-end of the season, becoming a legitimate four-plus category contributor averaging 15 PPG, 6.3 RPG, 7.3 APG, and 2.2 APG in his last 10 games. While he may not quite reach his numbers against Dallas (where he recorded back-to-back triple-doubles), Wright's value is buoyed by impressive rebounding numbers (bolstered by the lack of bigs the Grizzlies have been struggling with) and a healthy shot volume (bolstered by the lack of offensive creators the Grizzlies are also struggling with). He gets to end the season with a nice matchup against a Warriors team sitting most, if not all, of their starters, so with no impediment to his minutes or production, Wright could put together one more gaudy statline. While his FanDuel price has ballooned to where the likes of Luka Doncic and D'Angelo Russell are, he still remains very affordable on DraftKings, and with 60 fantasy point upside, he has very good value for his ceiling.
Value: Zhaire Smith ($3,500 DraftKings, $3,500 FanDuel)
The 76ers have announced they are resting Ben Simmons, Joel Embiid, J.J. Redick, and Tobias Harris on Wednesday, so we get one of those fun situations where a team in essence trots out their G-league roster and nearly all of the team's production is up for grabs. Smith, a talented rookie out of Texas Tech, sat most of the year with a foot injury but is finally healthy, and has seen his workload slowly rise in the past three games, culminating in 29 minutes in his most recent outing. With Simmons and Butler both playing part of that game, the workload can only increase for the rookie, and while his production is a big question mark (he's still a very raw talent), he should get ample opportunities against a very forgiving Bulls defense, and should get chances to pad his stats elsewhere (in college he was a good rebounder and opportunistic defender). If he can record a defensive stat or two and play 30-plus minutes, there's really nice upside for the bare minimum price on FanDuel.
Small Forward
Star: Paul George ($10,300 DraftKings, $10,100 FanDuel)
I feel a little bad about picking both Westbrook and George from the same slate, but there just aren't any other big-ticket small forward options to write about here – Giannis Antetokounmpo is out, Kevin Durant, Mario Hezonja, and Danilo Gallinari all might not play, and the next guy up is…JaKarr Sampson (even he's got some weird 10-day contract issue). Realistically, you would probably want, at most, one of these guys and fill in the other slot with one of the myriad of mid-priced options there are from this slate. Much of what I've said about Westbrook holds with George as well – the need to perform for playoff positioning, the good matchup against a limited opponent – and George played extremely well in his first meeting with the Bucks, going for 36 points, 13 rebounds and 3 steals. The biggest question here is for how long the Bucks can keep the game close. If the Thunder can stretch their lead far enough against the patchwork Bucks they may opt to sit their starters as long as they can in preparation for the playoffs. Regardless, given how messy this slate is, if George can approach his season-long production he's valuable in this slate.
Value: Tyreke Evans ($4,500 DraftKings, $4,000 FanDuel)
The Pacers are in full rest mode as Myles Turner, Bojan Bogdanovic, Thaddeus Young, and Domantas Sabonis have all already been announced out for Wednesday's game, leaving the veteran Evans in line for starter minutes. More importantly, since the aforementioned resting players are all high-usage options on the Pacers team (they combine for about 40 shots per game) it should mean that Evans will get a chance to have the ball in his hands a lot more often rather than just getting extra empty minutes on the court (this was the main reason why Evans' value was curtailed earlier in the year when he entered the starting lineup). I do worry that later in the game the Pacers may opt to give young guys like Aaron Holiday, Edmond Sumner, and Davon Reed extra minutes over a veteran like Evans, but even in his usual workload Evans should see increased usage and enjoy a nice day against the gracious Hawks defense.
Power Forward
Star: Bam Adebayo ($6,000 DraftKings, $7,400 FanDuel)
Harsh circumstances aplenty for power forwards on this slate as Blake Griffin is hurt, and just about all the other top options have tough matchups against stout interior defenses. Adebayo comes at a really nice price on DraftKings and seems like one of the few starters at the position that gets a nice matchup, playing against the relatively undersized Nets defense that ranks in the bottom-10 in the league in points in the paint allowed per game (51.3), opponent total rebounds per game (46.1), turnovers per game (15.1) and opponent blocks (5.3). While the Heat have been eliminated from playoff contention, I don't see a reason why the surging young big would sit, so look for him to be active off the pick-and-roll and put together one more really nice outing before the season ends.
Value: D.J. Wilson ($4,100 DraftKings, $4,000 FanDuel)
Brook Lopez has already been announced out for Wednesday, both denying him his chance for perfect attendance in his 82nd game this year and opening the window for a lot of minutes on the interior. With Giannis Antetokounmpo and Nikola Mirotic already out, the Bucks are looking at Wilson, Ersan Ilyasova, and Bonzie Colson to man the frontcourt, so with the Bucks both shorthanded and having nothing to play for, expect the rookie out of Michigan to get a heavy dose of minutes, especially if the motivated Thunder, looking to lock up the fifth seed in the West, can extend the lead far enough. For their part, the Thunder rank 20th in the league in rebounds allowed to opponents, and the combination of energy and 3-point shot that Wilson brings could test a taxed Thunder team coming off a grueling win against Houston.
Center
Star: Andre Drummond ($10,100 DraftKings, $10,300 FanDuel)
Even after a win on Tuesday the Pistons still need another win on Wednesday to clinch the eighth seed in the East, and with Blake Griffin ailing, the fading Pistons should lean heavily on Drummond on both sides of the ball to right the ship, particularly against the weak interior defense of the Knicks. The Knicks rank in the bottom-10 in the league in points in the paint allowed per game (50.8) and although they've been better since Mitchell Robinson started playing starter minutes (improved to about 48 a game), they're still vulnerable, particularly if Drummond can ever get matched up against Luke Kornet or Henry Ellenson. The Knicks are also the worst shooting team in the league (just 43.4 percent on the season) and since Robinson will likely not be pulling Drummond away from the hoop, there should be ample rebound opportunities for him, a bonus for an already very good setup.
Value: Gorgui Dieng ($4,100 DraftKings, $4,000 FanDuel)
Guessing a bit here, as Dieng's fantasy value ranges from non-existent to chalk depending on whether Karl-Anthony Towns plays. Since Towns looks like he's got some knee issues and the Timberwolves aren't playing for anything, I would think the Wolves would opt to sit him again. For what it's worth, Dieng played 28 minutes and scored 16 points, grabbed 7 rebounds, and dished 5 assists in Tuesday's game when Towns sat. Dieng's fantasy problem has always been getting play time, as he's just a couple years removed from being a top-100 overall player, prior to getting usurped by Taj Gibson and Dario Saric in the rotation. When he gets play time, he's a four-category contributor that puts up very good rebounding numbers and near-elite defensive stats. If Towns sits again, he should finally get a chance to hit starter minutes, making his ceiling massive, particularly in FanDuel's steal and block friendly format.