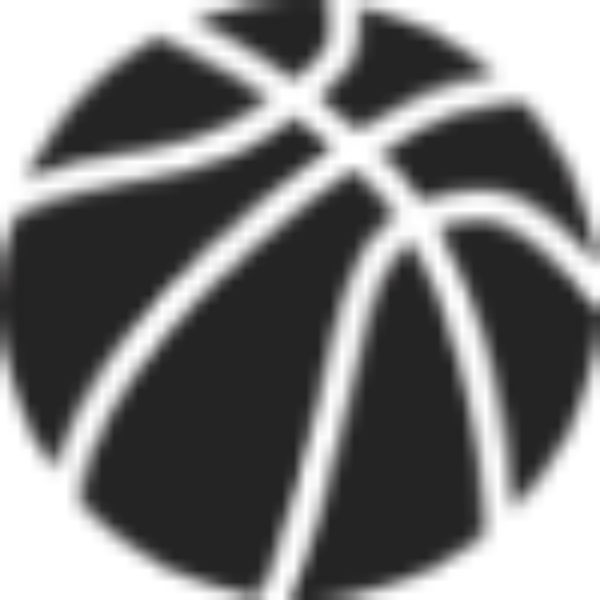 Many players who were household names throughout the 2010s – such as Kevin Durant, Stephen Curry, Klay Thompson and Blake Griffin – have been sidelined for most or all of this season, opening the door for younger, unproven players to showcase their talent and establish themselves as the NBA's newest stars.
The transition to a new generation of talent is evidenced by the 2020 All-Star Game rosters. Nine first-time All-Stars will take the floor at the United Center in Chicago on Sunday – the most since the 2009-10 season when players such as Durant, Derrick Rose and Al Horford made their All-Star Game debuts. (You could argue that there should be even more first-time All-Stars). Of the players making their first appearances, Luka Doncic of the Dallas Mavericks, Trae Young of the Atlanta Hawks and Pascal Siakam of the Toronto Raptors were voted in as starters.
Using our proprietary data and advanced analytics to justify their selections, let's take a closer look at the first-timers' paths to the showcase event:
TRAE YOUNG (ATLANTA HAWKS)
After posting 19.1 points and 8.1 assists per game on the way to a runner-up finish in the Rookie of the Year voting, Young ranks third in the league with 29.7 points and second with 9.1 assists this season. Despite his small stature, Young is already one of the most gifted players in the NBA at drawing contact on drives and getting to the free-throw line, where he scores over 26% of his points.
Only five players have attempted at least nine free throws per game, and all are All-Stars: Young, Doncic, James Harden of the Houston Rockets, Jimmy Butler of the Miami Heat, and Giannis Antetokounmpo of the Milwaukee Bucks.
LUKA DONCIC (DALLAS MAVERICKS)
Less than a year after winning the Rookie of the Year Award, Doncic has positioned himself to be a part of the MVP conversation with an incredible first half. He's averaging 28.8 points, 8.7 assists and 9.5 rebounds while leading the Mavericks to a 32-22 record. Doncic's rookie season drew comparisons to LeBron James' first year, as both point forwards posted similar statistics at only 19 years old. Doncic is averaging more points, assists and rebounds in almost 10 fewer minutes per game than James did in his sophomore season.
Dallas relies heavily on Doncic's ability to run the offense. His usage percentage of 37.5 is second to only Antetokounmpo's 38 among players with at least 500 minutes. Doncic has also assisted on 46.5% of his teammates' field goals, second to only James' assist percentage of 49.7. The second-year Slovenian leads the league in triple-doubles with 12.
| Rank | Player | Team | Assist% |
| --- | --- | --- | --- |
| 1 | LeBron James | Lakers | 49.7 |
| 2 | Luka Doncic | Mavericks | 46.5 |
| 3 | Trae Young | Hawks | 45.7 |
PASCAL SIAKAM (TORONTO RAPTORS)
Siakam has been a big reason why the Raptors possess the second-best record in the Eastern Conference despite losing superstar Kawhi Leonard in the offseason. Siakam, who won the Most Improved Player Award after a breakout 2018-19, leads the Raptors with 23.7 points per game to go along with a career-high 7.5 rebounds.
The 25-year-old Cameroon native has led the way with the highest usage percentage on the Raptors at 29, which is over 8% higher than his percentage from last season. Siakam's value to Toronto was apparent during a stretch from Dec. 20-Jan. 8 when he missed 11 games with a groin injury. The Raptors went 6-5 without their All-Star, accounting for over a third of the team's total losses. With Siakam, the defending champs are 34-9.
RUDY GOBERT (UTAH JAZZ)
After being named the Defensive Player of the Year in each of the past two seasons, Gobert's first All-Star appearance is long overdue. The Frenchman ensured that voters could not exclude him this year, posting averages of 15.6 points and a career-high 14.5 rebounds for the Jazz.
Gobert is second in the NBA in rebounds and fourth with 1.9 blocks per game.
DONOVAN MITCHELL (UTAH JAZZ)
Mitchell, Utah's third-year shooting guard, has earned his first trip by leading his team in scoring with 24.3 points per game in addition to contributing 4.3 rebounds and 4.3 assists.
His most noticeable improvement has been his effectiveness on mid-range attempts. His mid-range field goal percentage has jumped from 41.4 last season to 48.5 – a top-five percentage on such field goals among players averaging at least 20 points.
BAM ADEBAYO (MIAMI HEAT)
The Heat have surprised many with a 35-18 record, and Adebayo's breakout season has been instrumental to their success.
Adebayo is averaging career highs in points (16), rebounds (10.4), assists (4.9), steals (1.2) and blocked shots (1.2), highlighting his versatility on both ends of the floor.
DOMANTAS SABONIS (INDIANA PACERS)
Sabonis has quietly improved in each of his four seasons, increasing his averages in points, rebounds and assists each year. This year, Sabonis is averaging a team-leading 18.3 points and 12.5 rebounds while also contributing 4.8 assists per game.
Sabonis, Antetokounmpo, and Joel Embiid of the Philadelphia 76ers are the only three players in the league averaging at least 11 rebounds and 3 assists.
JAYSON TATUM (BOSTON CELTICS)
Tatum, a unique stretch four who can create his own shot, is leading the Celtics in scoring with 22.1 points while also posting 6.9 rebounds per game.
As expected, Tatum's usage percentage is up to a team-high 28.2 following the departure of Kyrie Irving.
BRANDON INGRAM (NEW ORLEANS PELICANS)
In his first season in New Orleans, Ingram is thriving in his new role as the Pelicans' primary scorer. Ingram is putting up a team- and career-high 24.9 points per game to go along with career highs of 6.4 rebounds and 4.2 assists. He's shooting 40% from beyond the arc – the ninth-highest percentage among players who have attempted at least 295 3s.
Aside from becoming a more efficient 3-point shooter, Ingram has benefitted from an increased usage rate overall. His 28.6 usage percentage is 5.4% higher than his rate last season with the Lakers.