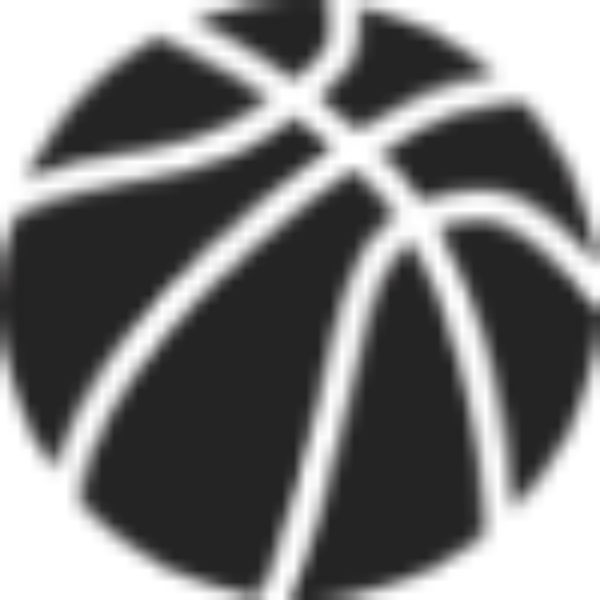 Questions arise annually for the NCAA Tournament selection committee when the bracket is revealed on Selection Sunday. No one ever is fully happy with the results when bubbles burst, and those who received a bid often wonder about their seed or where they're headed on opening weekend.
The ACC doesn't have much to complain about this year, though, tying the conference record set last season with nine teams in the tournament, the second-most ever for any conference. Virginia is the tournament's No. 1 overall seed, North Carolina and Duke both landed on the No. 2 line, and a couple teams toward the bottom of the league standings snuck in, too.
During the ACC Tournament, STATS had its SportVU player-tracking cameras placed above the Barclays Center court and accumulated data during each game to deliver advanced analytics to the ESPN broadcast and fans watching or following on social media. Now, we'll go even deeper into that data for the first time.
Below is a breakdown of SportVU data gathered during Virginia, Duke and North Carolina games and how those analytics could help or hurt each team heading into the NCAA Tournament. We'll also delve into some KenPom.com metrics from the mind of Ken Pomeroy, who receives his statistics from STATS' industry-leading data feeds to power his proprietary model and deliver the most respected college basketball advanced metrics in the game.
According to KenPom, Virginia has the second-best chance of winning the national championship at 17.6 percent, with Duke third (12.1) and North Carolina sixth (5.7).
Virginia (31-2)
KenPom rating: 1
Seed: No. 1, South Region
First-round opponent: UMBC
If you haven't heard overwhelming praise for Virginia's defense by now, you wouldn't be reading this. The Cavaliers rank No. 1 in KenPom's adjusted defense rating with an average of 84.4 points allowed per 100 possessions. Virginia is dead last in the nation with an average of 59.1 possessions per 40 minutes, slowing the game down to a snail's pace and forcing long, closely guarded possessions on the defensive end. Does that mean the Hoos can't score? Absolutely not.
The Cavaliers are 21st nationally in adjusted offense with an average of 116.5 points per 100 possessions. They balance their attack with only three guys averaging double figures in Kyle Guy (14.1), Devon Hall (12.0) and Ty Jerome (10.5) with a very deliberate offensive scheme.
Just how deliberate? During the Cavaliers' three ACC Tournament games tracked by SportVU, they threw 0-2 passes on 15 percent of possessions, 3-5 on 41 percent, and 6+ on 44 percent. Virginia averaged 1.00 points per possession with 0-2 passes, 1.04 when throwing 3-5, and 1.31 points with 6+ passes.
For comparison's sake, during Duke's two ACC Tournament games, the Blue Devils threw 0-2 passes 45 percent of possessions and 6+ only 16 percent. Virginia is patient when it comes to shot selection, constantly setting screens to free up an open man.
During its three victories to win the ACC Tournament – including a win over the Tar Heels in the title game – Virginia led all teams with an average of 1.28 points per possession when setting a screen. It set 46 screens for Jerome according to STATS SportVU tracking, resulting in an average of 1.43 team points per possession. SportVU also compiles who sets specific screens, and the list below shows Virginia's top three combinations involved Jerome during the ACC Tournament (click to enlarge).
A No. 1 seed has never lost to a No. 16 seed in the NCAA Tournament, and Virginia's body of work suggests UMBC doesn't stand a chance. Some might say UMBC needs to get extremely lucky. It so happens KenPom defines luck in college basketball as "a measure of deviation between a team's actual winning percentage and what one would expect from its game-by-game efficiencies."
Which team ranks No. 1 in KenPom's Luck Rating? UMBC. And that luck seems to be kicking in already. Virginia announced Tuesday that ACC Sixth Man of the Year De'Andre Hunter suffered a broken wrist in the conference tournament and will miss March Madness.
If Virginia can overcome the UMBC luck factor and Hunter's injury, it'll still have to survive a bracket featuring No. 2 seed Cincinnati, third-seeded Tennessee and fourth-seeded Arizona, which seems awfully low for a team with a talent like Deandre Ayton.
Duke (26-7)
KenPom rating: 3
Seed: No. 2, Midwest Region
First-round opponent: Iona
The preseason No. 1 team is back to being a national title favorite despite finishing just 2-2 down the stretch. The Blue Devils certainly appear to have the most talent with freshman Marvin Bagley III – who is No. 3 in KenPom's national player of the year standings – and senior instigator Grayson Allen, along with a supporting cast that features lottery pick Wendell Carter Jr.
Duke is one of only two teams to finish in the top 10 in both KenPom's adjusted offensive efficiency (third) and defensive efficiency (seventh), with Michigan State – the No. 3 seed in the Midwest – being the other. The Blue Devils can beat any team inside or out given their shooters (Allen, Gary Trent Jr.) and their front line (Bagley, Carter).
STATS SportVU tracked four of Duke's games this season, with two at the ACC Tournament and one each at Indiana and at Wake Forest. In those games, Bagley and Carter combined for 81 close touches (originated from a pass within 12 feet of the basket), leading to 1.26 team points per possession. Carter's free-throw rate (free throws made/field goals attempted) was 64.3 percent on close touches and he shot 78.6 percent after a close touch.
The inside domination doesn't stop there. According to SportVU, Bagley shot 12 of 14 when contested at the rim by two or more defenders, and Carter went 4 of 5 in those same situations. With only a single defender, Bagley was 8 of 14 and Carter 7 of 10. Essentially, if the ball gets inside, forget about it.
And if Allen is on his game from deep, the opposition stands little chance – unless defenders can keep him moving. In Duke's tracked SportVU games, Allen shot 5 of 15 (33.3 percent) on non catch-and-shoot 3s. When he caught and fired? A red-hot 8 for 13 (61.5 percent).
Allen is at his best when he doesn't have to create. When taking zero dribbles, Allen shot 11 of 18 overall and 9 of 14 from the 3-point line.
As for Trent? He'd rather be on the move. Trent went 11 of 22 (50.0 percent) from the field when taking at least one dribble in Duke's four games SportVU tracked. When he didn't take a single dribble, he went 7 for 23 (30.4 percent) overall and 4 of 17 (23.5 percent) from deep. Have a look at Allen's and Trent's numbers from the ACC Tournament (click to enlarge):
Bagley, Carter, Allen and Trent all played well in the ACC Tournament semifinals, but the Blue Devils ran into the Tar Heels, who came away with a 74-69 victory. Now the defending national champions are seeking a repeat.
North Carolina (25-10)
KenPom rating: 7
Seed: No. 2, West Region
First-round opponent: Lipscomb
A 10-loss No. 2 seed that finished sixth in its own conference with a home loss to Wofford on its resume? Crazier things have happened, even though North Carolina is 3-3 in its last six games. But a run to the ACC Tournament title game convinced the committee big things are in store for the Heels.
Theo Pinson, Luke Maye – who is No. 9 in KenPom's national player of the year standings – and last year's NCAA Tournament's Most Outstanding Player Joel Berry II are the nucleus from a title team looking to make another run. And since the Tar Heels ranked 104th in the nation in 3-point percentage, they'll go as far as their attack-the-hoop game takes them.
In North Carolina's four ACC Tournament games tracked by SportVU, Pinson scored 16 points on a team-high 17 drives, which are defined as touches that start at least 20 feet from the basket and end within 10 – excluding fast breaks. Those attacks led to 26 team points, more than any other UNC player who drove to the hoop in Brooklyn.
But Berry and Pittsburgh graduate transfer Cameron Johnson had success, too. Have a look below at the team points per drive for each player, according to SportVU (click to enlarge):
All three teams have their strengths, but anything can happen during March Madness. STATS SportVU gave us a deeper look into ACC powers, and the advanced metrics listed above are just a sliver of the data collected during the conference tournament.
Imagine if we could evaluate every college basketball team the same way with SportVU player tracking.