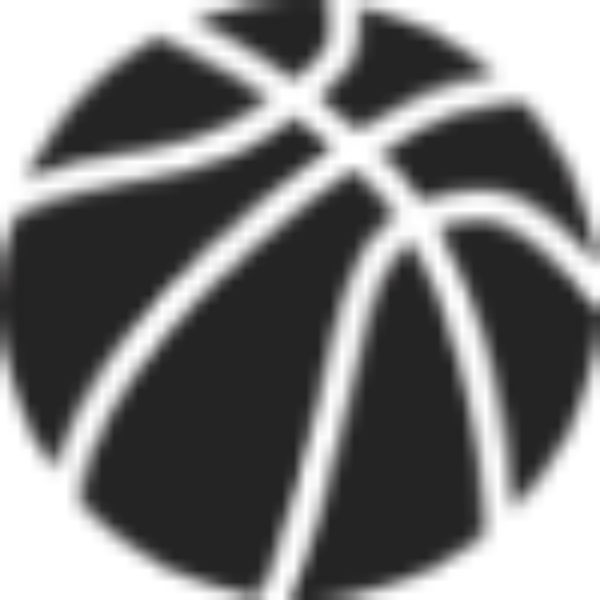 Hello, readers and fantasy players. With the fantasy football season essentially over, I wanted to highlight our NBA daily projections – both that we have them, and that they can help you win in DFS.
I'll be running through Thursday's four-game NBA slate, pointing out which players to roster and which to fade. Keep a few things in mind, though.
First of all, there are tons of late scratches and injuries that impact NBA projections on a day-to-day basis. I'll try to point out on Twitter later in the day how some of the advice from this article may have changed based on those.
Second, there are even more data points and moving parts if I discuss every DFS site, so I'll be sticking to DraftKings only. Third, when I say somebody is a "fade," that doesn't mean you should craft 100 out of 100 lineups without them, but just maybe avoid them in cash games and lower your exposure in multi-entry GPPs. This is my first time writing one of these this year, so if you'd like to see something different or additional, please feel free to provide some feedback.
Unless you're simply calculating an optimal lineup and plugging it in, Step 1 tends to be figuring out who to build your lineup around. Typically, there is a bevy of DFS superstars from which to choose, but Thursday, there are just two. Let's look at our projected stat-line for each stud, compared to their season averages:
Russell Westbrook (Thursday): 25.7 Pts, 9.5 Reb, 10.1 Ast, 1.8 Stl, 0.2 Blk
Russell Westbrook (season): 24.9 Pts, 9.6 Reb, 10.0 Ast, 2.0 Stl, 0.2 Blk
Kevin Durant (Thursday): 24.9 Pts, 6.7 Reb, 5.2 Ast, 0.8 Stl, 2.2 Blk
Kevin Durant (season): 25.9 Pts, 6.9 Reb, 5.6 Ast, 0.9 Stl, 2.1 Blk
Westbrook is projected for nearly his season averages (and actually more points), while Durant is projected for a tick below average across the board, with all of his star teammates likely to suit up. With Durant projected for a below average night, and no other 50-point stud in sight (note: Steph Curry is way better in roto leagues than in DFS), Westbrook is a lock in cash games Thursday.
I'm going to highlight two more players, a tier below the superstars, to show how else you can use the projections to craft a lineup.
Thursday Projections 
Bradley Beal: 23.3 Pts, 4.4 Reb, 3.7 Ast, 1.1 Stl, 0.4 Blk. DK salary: $7200
Jimmy Butler: 20.1 Pts, 5.2 Reb, 5.0 Ast, 2.2 Stl, 0.3 Blk. DK salary: $9000
Against a tough OKC defense, and with a fully healthy John Wall soaking up some usage, Beal is projected below his season averages. Still, he's projected for just about the same DK output (37.6) as Butler (39.1), while priced way lower. If there is no better way to spend your extra $1500, go with Butler. On a day like Thursday, though, you'll need to skimp in order to avoid Westbrook, making Beal the better "2nd guy" in your lineup.
Now I'll run through each game, highlighting the players who are more valuable than others.
Sacramento (95.5 expected Pts) @ Miami (105 expected Pts)
Game-time Decisions: All Sacramento veterans
Value: Buddy Hield, Bogdan Bogdanovic, Justise Winslow
Fade: Willie Cauley-Stein, Josh Richardson
Sacramento has become the most annoying team in DFS, with coach Dave Joerger vowing to rest two or three veterans each game but never announcing which ones until just about tip-off. I'm guessing that one or both of George Hill (soon to be traded?) and Garrett Temple (40 minutes played last game) will be rested, which is good news for Sacramento's shooting guards.
Hield is the better per-minute guy and has been seeing 27-29 minutes per game, while Bogdanovic is good for 30+ minutes and slightly lower usage. Both of them are cheap enough while being good bets for around 24 DKP. Skal Labissiere has been trending up (getting 22-29 minutes every night) and is now always a good bet for 20-30 DKP – he's just towards the lower end of that Thursday in a potentially low-scoring game, making him a less attractive option in cash games. I'm fading Cauley-Stein – his price now reflects a 33-minute guy, and he needs a better matchup to be a cash play.
On the Miami side, they should be getting Goran Dragic back, which moves Josh Richardson off the ball and lowers his usage. He's back to a guy who puts up good roto stat lines (think 13 points, 2 rebounds, 2 assists, 1 steal, 1 block) that don't cut it in DFS. Hassan Whiteside is another guy I'm fading, due to blowout risk (he'll be the first to rest down the stretch) and also roster construction (tough to afford him and Westbrook). The one guy who makes the most sense on Miami is Justise Winslow – with Tyler Johnson out, he's been playing around 24 minutes every night, racking up rebounds, defensive stats, and a few assists each game. He could finish out the game in a blowout, making him the least risky of Miami's DFS-relevant options.
Washington (105) @ Oklahoma City (109.5) 
Game-time Decisions: Patrick Patterson
Value: Bradley Beal, Russell Westbrook, Carmelo Anthony, Steven Adams, Andre Roberson
Fade: John Wall, Paul George
On the Washington side, they're projected for a bit below their season-average 106.5 points, which makes sense against a tough OKC defense. John Wall, considering price and position, is thus out of the conversation. SG is definitely the weakest position today, and Beal's price is depressed – as stated in the intro, he's a good play, and his ownership may be too low if people actually think Andre Roberson can "shut him down." Otto Porter Jr. was questionable but looks to be playing – this creates enough of a log-jam with Markieff Morris and Kelly Oubre Jr. where none of the three are valuable in a minus matchup.
Regarding OKC, it is projected for four points above their season average. They're also a plus rebounding team (out-rebound opponents by 4.0 per game) facing a poor rebounding Wizards team (out-rebounded by opponents by 0.9 per game).
This is good news for virtually the entire starting lineup, especially Westbrook (of course). There is one other center who is a must-play (discussed later), but Adams is my second-favorite center Thursday. Andre Roberson has been playing around 30 minutes per night since returning from injury, and he can do enough in those minutes to put up the 15-20 DKP needed to hit value. George is in the mix for the second-best forward ranking Thursday (along with Kristaps Porzingis and Draymond Green), and Anthony is a distant 5th, but Anthony is so much cheaper that he's more optimal next to Westbrook.
New York (103.8) @ Denver (109.3) 
Game-time Decisions: Kyle O'Quinn, Gary Harris
Value: Courtney Lee, Will Barton, Mason Plumlee
Fade: Kristaps Porzingis
This is only a relatively high-scoring total because the Knicks have been so poor on Defense. On the other end, they're projected for just about season averages. Porzingis needs above average projections to be worth his "breakout star" price tag, and that just isn't the case Thursday. Plus, he's been poor when playing through injuries, and if he really missed the last game with a knee injury (and not just "rest"), he could see lower minutes in the high altitude. Lee is our favorite play amongst the Knicks – he should play a ton of minutes (mid-30s) as the Knicks' best option to defend Denver's numerous wings. He's a great bet for a 13-3-3 type line, which would mean around 24 DKP. He's cheaper than the Hield/Bogdanovic duo in Sacramento and belongs in the cash-game conversation with them. If Kyle O'Quinn is announced out, Willy Hernangomez should play 16-20 minutes and could be worth GPP speculation – maybe he'll break out in front of baby bro Juancho.
Denver players' values are largely dependent on Gary Harris. If Harris plays, I like Barton the most amongst the wings. He has the most DFS-friendly game of the bunch, and now that he's starting, you can pencil him in for 33+ minutes instead of worrying about the occasional 16-minute stinker. If Harris sits, both Jamal Murray and Wilson Chandler enter the cash-game conversation, as both will be projected for around 35 minutes with more shots to go around. Mason Plumlee is my favorite center of the night. He's a point-per-minute stud, and the question with him is always his minutes. Against a Knicks team that often rolls with 2 bigs on the floor, he should play a lot. If he plays around 24 minutes, he's a no brainer value center that allows you to afford Westbrook and another semi-stud (Beal). Lastly – Jokic is always a threat to go off, and he could be eager to prove he's better than All-Star Porzingis. His price is only right if Harris sits, however.
Minnesota (108.5) @ Golden State (120) 
Game-time Decisions: Jimmy Butler
Value: Nemanja Bjelica (if Butler sits), Klay Thompson
Fade: Stephen Curry, Kevin Durant
Despite the high-scoring potential, Minnesota carries a ton of risk Thursday, playing at Oracle Arena on the second night of a back-to-back. If Butler plays, despite the fact that he'll keep the score closer, I would avoid all Minnesota players in cash games. If he sits, Bjelica is cheap enough and should play enough (20+ minutes) to justify cash game usage.
Of all Minnesota's studs, I like Karl-Anthony Towns the most. Minnesota's best chance to win is by going big and exploiting the Towns mismatch, and he only played 31 minutes last night in the first game of the back-to-back. He can definitely win you a GPP, but I wouldn't roster him in cash unless Butler sits. Golden State has plenty of wings to defend Andrew Wiggins, so while I don't consider him a bad play if Butler sits, I do like Bjelica and Towns much more.
Golden State always has the highest team total of the day, and today they're projected for four more points than they've averaged. Thompson is by far the cheapest of their stars and always a good value on above-average nights. The other three stars, on the other hand, are tough to squeeze in next to Westbrook, and they're in a bit of a lose-lose situation – if Butler plays, Minnesota's defense is better, and if he sits, there's blowout potential.
If you multi-enter into GPPs, I'd make sure to have some Westbrook fade lineups that perhaps roster BOTH Curry and Durant, giving you leverage on a potentially high-scoring game. In cash, though, there are better options.
For more information on how to receive STATS' award-winning DFS projections, visit the STATS fantasy page.