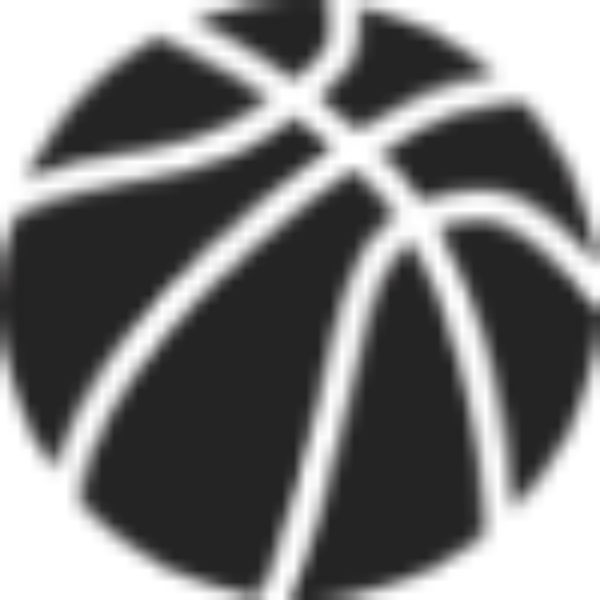 Any time news comes in that Giannis Antetokounmpo might sit out a game, the DFS community loses a sure thing for that night's lineup. The potential for some late, lineup-altering predicaments surfacing is why STATS decided to put posts out like this regularly. After all, we have the deepest predictive data in the industry, and if you can win some dough with some free info, why not?
Here's a look at the best stars to choose from with the Greek Freak possibly out, as well as some value picks at each position to round out your lineup.
Point Guard
Star: Damian Lillard ($8,800 DraftKings, $10,700 FanDuel)
The wheels (hooves?) have really flown off the Dallas Mavericks' proverbial wagon this month. The roster overhaul they've had paired with some injuries have led to a 1-10 month where they're giving up about 115 per game and almost 13 threes a game on 36.6% shooting (up from their season average of about 11 threes a game on a respectable 34.6%). Lillard's hit at least two treys in 11 straight games and has excellent scoring upside here as long as the Mavericks can keep this game close enough to keep Lillard in the game. On a night with a lot of high-priced Point Guards facing respectable defenses (Westbrook vs. Toronto, Irving at Philadelphia), I like Lillard's combination of respectable floor and high ceiling, especially given his very fair price on DraftKings.
Value: Shaquille Harrison ($3,200 DraftKings, $3,800 FanDuel)
I actually like quite a few of the lower-priced point guards on this slate. Fred VanVleet ($4,700 DK, $5,300 FD) is a little underpriced coming back from injury, but seems to be hitting his stride and will likely see a big usage bump with Kyle Lowry now announced out. Brandon Knight ($3,600 DK, $4,200 FD) has scored 25+ FD points in 5 of his last 7 games, but the lowest priced guys are always the most fun to bet on, so I'll talk about Harrison instead.
The recent injury to Otto Porter has opened the door for Harrison, who played 32 minutes last game against Phoenix. While not a great shooter, he is an opportunistic defender, as evidenced by his 4 steals in the game against the Suns, and if Porter does sit again, Harrison gets another good opportunity to farm some defensive stats against a Wizards team that's in the bottom half of the league in turnovers. He won't light up the scoreboard with points, rebounds, or assists, but if he can get another big workload, and manage to hit double digits in scoring against the second-worst scoring defense in the league (something he did in just 19 minutes against Sacramento on Sunday) he could put together a very nice bargain-bin statline – just make sure to keep track of Porter's status!
Shooting Guard
Star: Bradley Beal ($9,300 DraftKings, $10,300 FanDuel)
I touched on Beal's ascent into superstardom last week, as he's upped his production in all 3 major categories (points, rebounds, assists) to near elite level; the increase in the latter two have made him a standout option in daily fantasy, regularly getting close to 60 fantasy points. In addition, he seems to have regained his 3 point stroke which was notably absent for most of March, recently hitting 16 3s in a two game stretch against Charlotte and Memphis, before Utah put the clamps on him in his last game. Here, he gets a tasty matchup against a Bulls team that's giving up the 5th most 3s in the league (12 a game; 36.4%) and will likely miss Otto Porter Jr., whose defensive prowess has improved the Chicago defense (11.2 3s allowed per game on just 28% shooting in the 15 games Porter has played). If Beal can get in the neighborhood of 15 rebounds plus assists he should be locked in for a really good game.
Value: Pat Connaughton ($3,600 DraftKings, $4,200 FanDuel)
Thought about putting J.J. Redick here, as the Celtics have been having a lot of trouble guarding the 3-point lane lately, but he doesn't have SG eligibility for FanDuel, nor is he very cheap, so I'll throw Connaughton's name out there instead.
Connaughton's worked hard and has really capitalized on the opportunity to break into the rotation of the Bucks, now consistently seeing around 25 minutes a game, and could see even more if the Bucks are able to race out to enough of a lead against the Cavs. The Cavs are also allowing the 2nd highest opponent 3-point percentage in the league (37.5%), so there's scoring upside here. Connaughton's probably too low of usage to win you your entry outright, but he's got as high of a floor as any guy at his price, with some extra potential as well.
Small Forward
Star: Kawhi Leonard ($8,400 DraftKings, $9,600 FanDuel)
With Giannis Antetokounmpo potentially out, this pick is somewhat of a coin-flip between Paul George and Leonard, the only big-ticket options at SF who are fittingly facing one another. George has been pretty cold shooting recently and draws a fairly tough matchup against Leonard and the Raptors, so I'll opt for the much more price-efficient Leonard.
While the Thunder are a good matchup on their own, Leonard's another player like Kyrie Irving that has a stark contrast in production in close games and non-competitive games. In games decided by greater than 10 points, he's averaging 24.8 PPG, 7 RPG, 2.5 APG, and 1.6 SPG. In games decided by less than 10 points, he's averaging 28.7 PPG, 7.6 RPG, 3.8 APG and 2 SPG. With Kyle Lowry now announced out, in what should be a tight, competitive game on national television, look for Leonard to be heavily utilized down the stretch en route to perhaps the best night of any player at the position.
Value: Chandler Parsons ($3,300 DraftKings, $3,900 FanDuel)
The "Finesse King" is getting healthy and hitting his stride at just the right time – with his team firmly eliminated from playoff contention. In all seriousness, Parsons had been pretty transparent in his first 10 games back from a lengthy absence but had a brilliant outing against Washington where he was both hitting shots (6 FG including 2 3s) and creating opportunities (5 assists) looking very good playing in a second unit with other playmakers Delon Wright and Joakim Noah. Perhaps it's foolhardy to read too much into one game, but with C.J. Miles now set to miss the rest of the season, there's a few minutes to spread around to that second unit, and if Parsons is healthy enough to handle it, I think he could be a beneficiary, particularly in a game where the starters may sit late. He could very well return to his 10 fantasy point output he had prior to the Washington game, but if you plan on sac'ing your second SF spot in FanDuel, he could potentially hit 30 fantasy points again.
Power Forward
Star: Lauri Markkanen ($7,100 DraftKings, $7,400 FanDuel)
Against my better judgement, I'm betting on Markkanen for a third time after getting burned by him twice before – partially for the memes if he produces another dud, and partially because I hate all the high-priced options on this slate. Julius Randle and Anthony Davis have to face the surprisingly stingy Orlando interior defense (Davis of course with the added caveat of a 22 minute cap), LaMarcus Aldridge has a tough matchup against Miami, Pascal Siakam hasn't really had upside since Marc Gasol took a spot in the starting lineup, and Kevin Love might not play.
Markkanen has been ice-cold in March, particularly on the glass; After 9 double-digit rebounding performances in February, he had just two in March, and 0 since March 5th – however, he gets a good chance to see his numbers bounce-back against a Wizards team ceding the second most rebounds in the league (47.3 a game) and whom he's averaged 17 points and 12.5 rebounds a game against in their two prior meetings this year. I've wrote about the defensive deficiencies of the Wizards before, and it holds true here, so if there's a setup for Markkanen to bounce back, this is about as good as it gets. This should be a good chance to scoop up Markkanen when his value is (relatively) low.
Value: Dirk Nowitzki ($3,300 DraftKings, $3,600 FanDuel)
This pick somewhat hinges on Maxi Kleber's availability – if he can play, he himself ($4,900 DK, $5,000 FD) could be a good value, as the thing that I like about Nowitzki in this matchup (in short, his ability to stretch the floor) is a skill Kleber has as well.
So yeah, assuming Kleber doesn't play and Nowitzki gets a playing time bump, I like the matchup. Portland has gotten destroyed in recent games by a couple bigs that can space the floor in Myles Turner (28 points, 10 rebounds, 2 steals) and Julius Randle (a whopping 45 points, 11 rebounds, 6 assists, 2 steals, 3 blocks), with both showcasing different holes in the Portland defense. In the former, the Pacers ran the pick and pop successfully several times, exploiting Jusuf Nurkic's propensity to follow the ball handler and not close out hard on the perimeter (he likes to stay around the rim). In the latter, Randle was often the beneficiary of the undersized lineup around Nurkic, as he was consistently able to get a mismatch on Al-Farouq Aminu and exploit his size advantage. The bench bigs in the rotation for the Trail Blazers – Enes Kanter and Zach Collins – aren't great defenders either.
The Mavericks do like to run the pick and roll with Dwight Powell, but assuming Nurkic / Collins / Kanter stay around the hoop, Nowitzki should get good opportunities by doing nothing more than existing around the 3-point line. In addition, after a disastrous start to what may be his swan song campaign, Nowitzki's been playing a lot better lately, including playing almost 30 minutes against the Cavs, tallying 14 points, 6 rebounds, 2 steals and 2 blocks. As with Harrison, keep an eye on Kleber's availability, but there's some bargain bin upside here.
Center
Star: Nikola Vucevic ($9,500 DraftKings, $10,500 FanDuel)
There's a reason why Pelicans games consistently have among the highest over/under values on nights they play – they play fast (5th most possessions per game), have very talented offensive players (see: Julius Randle, Elfrid Payton) and bad defensive players (see: Julius Randle, Elfrid Payton). Tonight, Anthony Davis is going to sit, making the holes in the Pelicans interior defense even more gaping. Vucevic's already gaudy numbers should see a boost just by having more possessions than usual, but as a deft passer and skilled offensive player, he should be able to capitalize in multiple ways on the Pelicans run-and-shoot style. History matches this too: Vucevic went for 25 points and 17 rebounds in their first meeting with the Pels earlier this year.
Value: Thomas Bryant ($3,900 DraftKings, $4,300 FanDuel)
There's a lot of mid-priced Centers on this slate – I spun my wheels on this one for a bit, as the land of Center under $5,000 is a barren one, and Bryant is the only one I think has any intrigue out of this group.
Bryant's range of outcomes is all over the place, with a recent two game stretch where he followed a two-point dud with a 21-point, 10-rebound outburst being pretty representative of what you can expect from him. The common thread between his productive games are ones where he's able to attack the offensive glass; since his offensive game is rather limited, he does just about all his work around the hoop, leading to rather feast-or-famine scenarios where he's able to grab and put back a couple misses, springboarding him to more playing time and to a great outing, or he's kept off the glass and rides the pine down the stretch.
Chicago for the season has been middle of the pack in terms of offensive rebounds allowed, however they did give up 15 each game recently against the Clippers and the Kings, both with notably active young bigs with good motors (Ivica Zubac and Montrezl Harrell combined for 7 offensive rebounds in the Clippers game, Willie Cauley-Stein and Marvin Bagley combined for 7 in the Kings game). With opportunities to pound the glass, there's some longshot opportunity here if you don't want to shell out for a center.