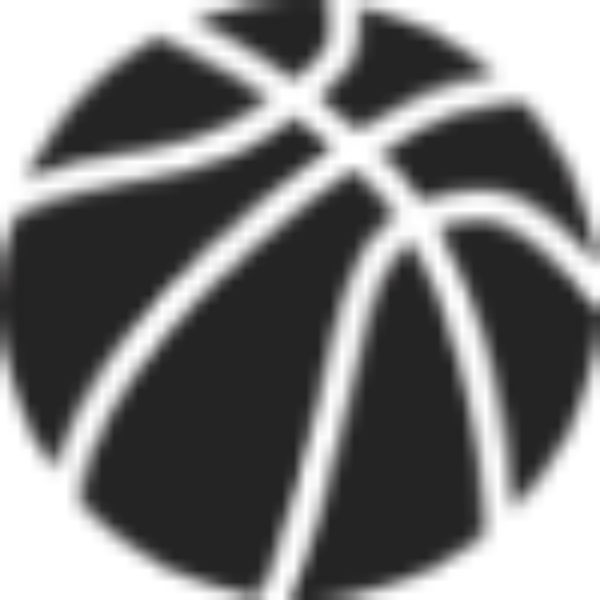 After three years of Warriors-Cavaliers inevitability, there is nothing that comes close to a foregone conclusion entering these playoffs.
Golden State has lost 10 of its last 17 games since Stephen Curry's extended absence began March 9 – he returned for a win over Atlanta only to suffer a sprained MCL – and the two-time MVP likely won't be back until Round 2 at the earliest. Cleveland is the fourth seed in the East, and while the Cavaliers scratched out 50 wins with a late surge, one gets the sense Tyronn Lue is still trying to find his most effective lineups after the team's trade deadline entry into the fledgling reality series "Extreme Makeover: NBA Finals Contender Edition."
It's the first 82-game season that's produced 16 playoff teams with winning records since 2004-05, when Reggie Miller last was playing games instead of calling them. There wasn't a single playoff matchup set heading into the final night of the regular season, and one of those final 12 games was a de facto postseason play-in game.
All of that makes for good reason to tune into what should be the NBA's best first round since at least 2014, when five of the eight opening series went the distance. But what should you be watching the most? And what can you afford to skip in favor of silly things like sleep, work or spending time with your family?
Enter the new STATS NBA Watchability Ratings. STATS judges how entertaining – or boring – each NBA game will be on a 1-10 scale using a proprietary model of predictive metrics. Statistics from the previous two weeks factor in most, with Las Vegas spreads and injuries also being variables.
Let's take a look at how STATS ranks the series in terms of overall watchability before delving into some specific enticements. (These projections assume Curry, Joel Embiid and Kawhi Leonard will all be out of action for Round 1.)
Seems pretty reasonable, right? Thunder-Jazz, according to Vegas, has the closest series odds and features a Utah team that went 29-6 in its past 35 games against an Oklahoma City club that can throttle anyone in the league when playing at its peak.
But the STATS Watchability Ratings don't stop there. Scores are also populated for four specific types of game styles, giving both hardcore and casual fans alike matchups to focus on if you're looking for, as Liam Neeson might say, a very particular set of skills.
Pace and Space – A lot of 3-pointers, plenty of passing and up-tempo play
Grit and Grind – Slower pace, fewer 3-pointers, lots of free throws
High-Flying – Teams with speed, potential for dunks and drive-to-the-hoop excitement
Ball-Dominant Star – High-usage players who possess the ball and score at a high rate
STATS has a Custom rating option to personalize our nine ratings categories on a 1-5 scale based on what the viewer absolutely must see (5) all the way to what he or she can do without (1). Those overall watchability ratings we mentioned earlier? Each of our categories – high-scoring, close game, fast pace, free throws, 3-pointers, dunks, team quality, star power and passing – was set right down the middle to give a general sense of the series you can't miss.
Let's get into some more particulars, starting with Pace and Space, where we bumped up these categories (and kept the others at the neutral 3).
Passing:  5
3-pointers:  5
Fast Pace:  5
The Rockets again broke their own single-season records for both 3-point makes and attempts this season, taking 50.2 percent of their overall field-goal attempts from beyond the arc to become the first team in NBA history to attempt more 3s than 2s. The Timberwolves, though, took the fewest 3s in the league, so you'll have to go elsewhere to get a more balanced matchup.
The best series, by far, in terms of Pace and Space is Sixers-Heat, which features two of the top 12 teams in 3-point attempts and a Philadelphia team that ranks second in assist percentage and fourth in pace. Embiid has been ruled out for Game 1 and it's unclear if he'll play in the series, but watching Ben Simmons drive and dish to JJ Redick, Dario Saric and Marco Belinelli against a Heat team that has Goran Dragic running the show with a deep group of shooters should be awfully fun to watch.
But maybe the days of games routinely being played in the 110s makes you nostalgic for the Pacers-Pistons of the mid-2000s and those turn-of-the-century Heat-Knicks slugfests that featured more altercations than made baskets. Perhaps you're a fan of the Grit and Grind, and if so, we invite you to look to the East.
Celtics-Bucks would feature quite a bit of star power if both teams were at full strength, but without Kyrie Irving, Gordon Hayward and Marcus Smart, Boston's game plan against Giannis Antetokounmpo and company will likely be to muck it up. We brought the pace and 3-pointers down to 1 and upped free throws to 5 for a series that figures to be as tight – and perhaps as ugly – as anything in Round 1. Vegas has Sunday's Game 1 at TD Garden set with an over/under of 203 points, the lowest of any opener.
OK, enough with the methodical and deliberate. You've carved out 2 ½ hours of your weekend to watch one game and, if it delivers, maybe you'll find time to follow a series for five or six more installments – but only if what you get is, truly, High-Flying. That's a fitting description for a series between two likely top-five MVP finishers in Damian Lillard and Anthony Davis.
Dunks:  5
High-Scoring:  5
Fast Pace:  5
We plugged in these parameters and Blazers-Pelicans came out the winner, fitting considering the over/under of 217.5 for Saturday's Game 1 in Portland is the highest of the series openers. Davis was third in the league in dunks and the Pelicans play at the league's fastest pace. Portland is in the middle of the pack in offensive efficiency and pace, but consider this: The Blazers didn't lose from Valentine's Day to St. Patrick's Day, and those 13 games saw Portland average three possessions more per game than it did over the course of the season. They can run with The Brow if they want.
If that's not enough, perhaps this nugget is. These teams split their four-game season series with a cumulative final score of Portland 439, New Orleans 438.
How have we made it this far without discussing the two best players in the league this season? The NBA playoffs wouldn't be complete if we forgot about the Ball-Dominant Stars.
Star Power: 5
Passing:  1
Rockets-Timberwolves leads the way here with a perfect score, and it's about more than just James Harden. The MVP frontrunner leads the league in usage percentage, but this is a series that features Chris Paul (sixth in average seconds per touch), Karl-Anthony Towns (fifth in front-court touches), Jeff Teague (seventh in time of possession) and we haven't even mentioned Jimmy Butler and Andrew Wiggins, the latter of whom leads the Timberwolves in field-goal attempts. Both teams are in the bottom nine in assist percentage.
Both the Cavaliers and Pacers are in the bottom 11 in assist percentage, but they're doing just fine in star power between LeBron James and Victor Oladipo – both of whom are in the league's top-10 in usage.
We barely even touched on the East's top seed, the defending NBA champions or Gregg Popovich's attempt to lead LaMarcus Aldridge and a roster full of duct tape and moth balls to the second round. There's simply not time for everything.
But with the STATS NBA Watchability Ratings, you know how to spend your time a bit more wisely.