Opta data featured heavily in Sky's Future of Football series, which launched shortly before the start of the 2023-24 European domestic season. In the series Stats Perform's Bradford Griffiths and Jens Melvang outline how innovation in data collection, through merging event and tracking data at scale, is going to empower recruitment analysts when scouting players in various leagues around the world.
Future of Football: The AI-wielding 'unicorns' and neuroscientists changing transfers and recruitment
Harnessing AI to identify talent
Companies are beginning to harness the power of AI to produce data that can provide insights about the decision-making and performance of footballers around the globe.
This allows clubs to spread their net far and wide to identify the talent that may otherwise go unearthed until established in a major league. Think Moises Caicedo to Brighton from Ecuadorian club Independiente del Valle for £5m in 2021.
For so long, event data – what happens on the ball – has only given us a fraction of the story. There is, of course, so much more going on around that, which is where tracking data – everything that happens off the ball – comes in, enabling companies like Stats Perform to provide a more holistic understanding of a footballer by combining the two.
Explained: Event and tracking data

Event data

is on-the-ball actions, such as passes completed or shots attempted.

Tracking data

 is recording where players are on the pitch and what they are doing out of possession.
"The event data gives you the what, then the tracking data enables you to start looking at the why," Bradford Griffiths, the senior vice president of innovation at Stats Perform, tells Sky Sports.
"The key thing that tracking data gives us is that it gives you the positional information and the movement of all players on the pitch all the time and that gives you context. Where you had your event data, you knew that a player had the ball and he passed to this player from this point in the pitch. What you don't know is what drove that decision."
How does AI collect tracking data?

Tracking data was initially recorded using in-venue cameras at stadiums.

This limited companies collecting raw data to top leagues as the money, logistics and infrastructure required to do this globally made it too difficult.

However, using AI it is now possible to collect this raw data from any game that has been recorded. For instance, from a remote video.

Computer vision identifies and tracks the players while they are on-screen and AI-modelling is used to predict where they go when they are out of the picture.

This provides a map – not unlike that in Football Manager – of where every player is on the pitch at all times.

Complex data can then be gathered which, for instance, explains how many line-breaking passes a player has made or the accuracy of their passing under pressure.
The advancement of AI is making it possible to train a computer using deep learning to identify how a player reacts in certain conditions to predict how they would fare in a different league or fit into the system of a certain team.
Jens Melvang, senior product manager at Stats Perform adds: "We provide clubs with the tool that allows them to make these searches for players with the inputs of we would play this style, look for this type of player, this role of player and the system would come back with suggestions about this."
As data analysis becomes more sophisticated, it is going beyond just the performance of a player and beginning to shed light on the inner workings of their mind.
"You can start to see how players respond to different scenarios and it comes down to their cognitive and decision-making process," says Griffiths.
"Is a player perceptive at going, 'Well I know I can put the ball down there and my player is going to get there first, even though it is not going directly to him?'. How quickly are they making these decisions? Are they willing to run the ball past players or do they try and offload the ball as soon as they are under threat?
"You can see these things within the data that we are collecting that does help you gain insight as to how a player behaves on the pitch."
Future of football transfers: Can Premier League clubs keep smashing records?
Data-mining stars
The video game Football Manager has helped nurture generations of football-data fans. Over the years, clubs have accessed increasingly advanced databases to achieve exactly the same thing: scouring the globe for statistical gems.
Brighton are just one club harnessing data to build success: World Cup winner Alexis Mac Allister, who left the club to join Liverpool in a £55m deal in June, told Sky Sports last winter: "Brighton spoke with me and my agent and said I was one of the best U21 players with the best numbers – because Brighton work a lot with numbers and statistics." The Seagulls registered £48m profit upon his departure – having signed the midfielder for £7m from Argentinos Juniors in 2019.
But that is just one example: data analysis is becoming an essential process across the sport – for squad performance, fitness, tactics and recruitment. Deloitte predicts data is now set to play an increasingly important role in maximising revenue streams.
Stats Perform, best known for its Opta data brand, is just one company offering data-driven recruitment software, merging event and tracking data with video – allowing clubs to search player profiles from around the world.
Bradford Griffiths told Sky Sports: "I think there are two foundational things when it comes to recruitment with data: you need scale and consistency. The scale enables you to look in a very broad market and the consistency is absolutely key. The game looks very different in different competitions: the way teams shape up, the tempo of a game and things like that. You can then rank the leagues against each other and build that into some of the AI modelling to benchmark players.
"You can then create a profile for a player you're looking at and [load] all players in the world that match it. You might not know lots of these players – particularly from smaller leagues you haven't been monitoring. As you move through the football pyramid, what teams are really interested in is value and affordability and getting players at a younger age when they have high potential and things like that. So these tools are really powerful – enabling you to get through that global football database and hone in on some players that may be of interest, which you can then take into the rest of your recruitment process."
What to expect: Predictive data the future?
Nothing stands still as tactics and recruitment evolve. For example, the current demand for ball-playing goalkeepers and fielding players with a specific favoured foot in advantageous positions both point towards eking out advantages for passing options and avenues to shoot on goal – and data plays a huge part.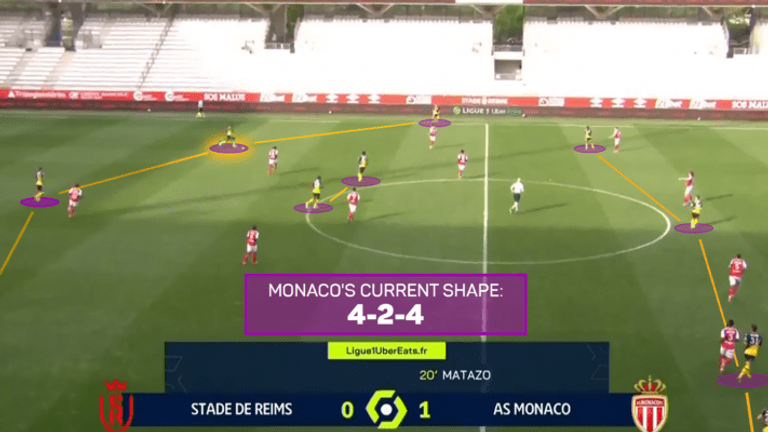 Predictive data is coming to the fore. Opta's software presents team shapes in and out of possession – but it can also reveal where players should be positioned during phases of play, layered over where they are actually positioned. It can also quantify how different players combine and affect efficiency.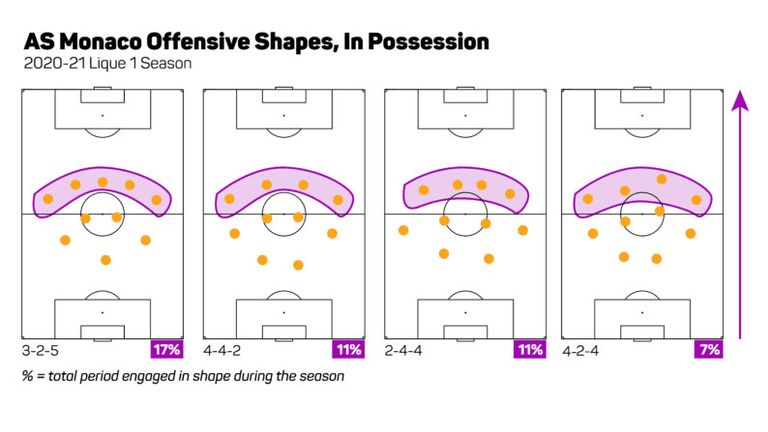 The data can already predict the likelihood of completing a pass to any team-mate at any given point and the potential attacking threat from each of those options. With these new datapoints, analysts can quantify a player's decision-making by measuring what a player did, but also what they could and should have done. It can also reveal the proportion of time players assume different roles throughout a game.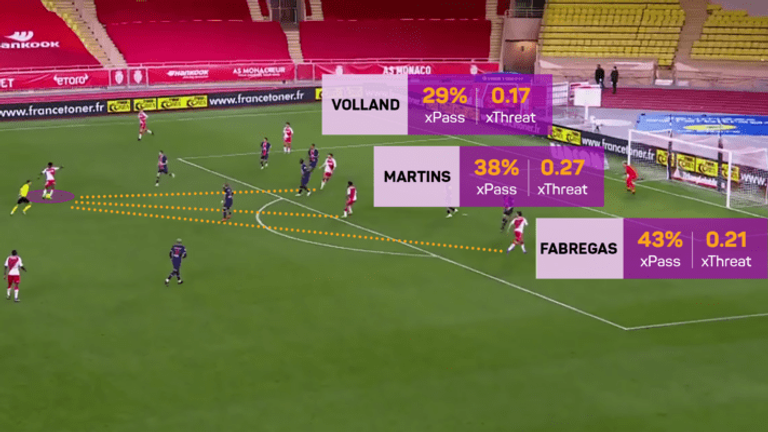 With this level of analysis – available instantly and at scale – it appears only a matter of time before predictive data plays a huge part during games and for both pre-match and post-match analysis. As a result, players would be evaluated on how they fare against these predictive models.
Meanwhile, management teams will increasingly study how different player combinations affect overall team chemistry, both broadly and against specific opponents.
If you want learn more about Opta Vision then click here.