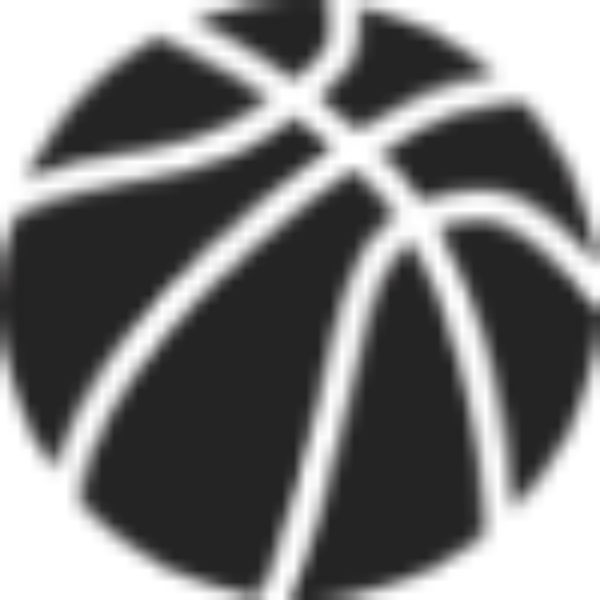 We looked at the First Four games yesterday – now we're sticking to the usual tournament schedule and simulating half of the first-round games today.
Stats Perform's award-winning research group is simulating the final scores of our March Madness matchups using a model it created with advanced data from our AI team along with other metrics.
How are we running this? Our model takes that advanced data and calculates each team's offensive and defensive ratings from the 2019-20 season. Then we're also able to project scores of the matchups our model has produced from the seeding process that's based on group tiers.
Keep in mind that there will be some variability, as we are running the model only once. This leaves room for upsets – just like there should be in March.
Think of it as a weighted coin flip, and the weights are the probability of each team winning. For example, Kansas has a 96.7% chance of beating Robert Morris, but Virginia only has a 55.9% chance of beating USC.
Below are also hypothetical scenarios on what might have happened in each game given the score:
No surprise here. Kansas had a 96.7% chance of beating the Robert Morris despite the Colonials cruising past Norfolk State in the First Four games. Robert Morris is just yet another victim to one of the best duos in the country in Devon Dotson and Udoka Azubuike.
The Big Ten had 10 teams in our mock tournament, but one falls early. Rutgers would have made its first NCAA Tournament appearance since 1991 – that 28-year gap is the longest drought among current major conference teams. The Scarlet Knights, however, went 2-10 in games away from home in the regular season. Florida, who was ranked No. 6 in the preseason AP Poll, proves to be a more talented team and moves on.
Vermont makes the tournament for the third time in the last four years (the only time the Catamounts did not make it was in 2017-18 when they lost on a last-second shot to UMBC in their conference championship. UMBC, of course, went on to defeat No. 1 Virginia in the first round). This time, the Cats pull out a shocking win against a crazy talented BYU team. Vermont moves on despite only having a 27.4% chance of doing so.
Maryland advances, having had a 71.9% chance of beating Louisiana Tech. Our model liked the Bulldogs ousting North Texas and Western Kentucky for the Conference USA tournament title, but the Terrapins give them no hope to move on. We'll see if Vermont can pull off another upset against Maryland in the Round of 32.
A few Wichita State players have left the team since the cancellation of the NCAA Tournament. Our model includes those players, as we assume they would have stayed on had the tourney not been canceled. Gregg Marshall does his thing yet again, ending Zavier Simpson and Jon Teske's careers early. Wichita State had a 40% chance of pulling off the upset, and our "weighted coin" flipped the other way this time.
Hofstra?!?!? March Madness strikes again as the Pride cash in on their 25% chance of upending Villanova. Jay Wright, who used to coach Hofstra when the team was known as the Flying Dutchmen, fails to make it to the second weekend for the second year in a row after winning it all in 2018. We'll have a 14 seed facing an 11 in the next round of our Artificial Madness.
A defending national champion has not advanced past the Sweet 16 since 2007 when Florida won its second consecutive national title. Our model extends that streak with Virginia falling early. It is a sad ending to Mamadi Diakite's career, but it also gives a national spotlight to Trojan freshman Onyeka Okongwu. Per our model, USC had a 44.1% chance of winning.
Michigan State had a 93.4% chance of winning, but that did not stop North Dakota State from making it close. Cassius Winston, who is just one of five players in D-I history with at least 1,900 points and 850 assists, helps the Spartans avoid another upset as a two seed.
Led by Obi Toppin, Dayton routs Winthrop – the winners of the Big South. The Flyers… fly past the Eagles (I'm sorry).
LSU… at the buzzer? The score is a good representation of what could have happened when LSU, a team that averaged 80.5 points this season, takes on a Red Raiders team that allows only 63.5 points per game. Even though LSU is the higher seed, our model had Texas Tech with a 54.8% chance of winning. With Virginia losing in the Midwest Region, we are guaranteed to have two different teams square off in the title game.
Wisconsin ended the season on an eight-game winning streak, earning a share of the Big Ten title with Maryland and Michigan State. It has been an incredible turnaround for the Badgers, who at one point lost three consecutive nonconference games. They extend their run by putting up a season-high 92 points and improve to 10-0 when allowing 58 or fewer.
New Mexico State almost knocked off Auburn in the opening round last year. The Aggies did not miss their chance this time, beating a Louisville team that at one point was ranked No. 1 in the AP Poll. Louisville had a 77.5% chance to advance, but end up going home early.
East Tennessee State had a 32.5% chance of winning, which is pretty high for a mid-major team. An upset seemed likely considering that West Virginia entered the tournament having lost six of its last nine games. However, Press Virginia survives against the Buccaneers.
Seton Hall crushing Northern Colorado means a few things: Myles Powell must have scored at least 20 points, Sandro Mamukelashvili played well and Romaro Gill blocked a couple of shots. The Pirates had a 74.8% chance of winning, but they must have clicked on all cylinders to win by 30. Northern Colorado was our model's pick to come out victorious in the Big Sky tournament, but the Bears allowed more than 80 points for just the third time this season.
This is a talented Aggies team with Sam Merrill, Neemias Queta and Justin Bean. But they still fell way short against Penn State, who made the tournament for just the third time since 2000-01. The Big Ten moves to 4-2 in our tournament.
No first-round exit for Duke as it advances easily. The Blue Devils had an 89.3% shot at beating the Bobcats, so this is no surprise.
Through the first day of games, we've had six upsets, including 14-seed Hofstra over third-seeded Villanova. Perhaps the most impressive wins were Wisconsin over Liberty (won by 34), Seton Hall over Northern Colorado (won by 30) and Penn State against Utah State (won by 22).
There were also some real close games, such as Vermont over BYU (by one), USC over Virginia (by two), and West Virginia escaping with a win against East Tennessee State (by two).
Just like the real March Madness.
Come back tomorrow as we will reveal the rest of the first-round scores in our Artificial Madness. You can check us out @StatsBySTATS for the latest news and information in the sports world.