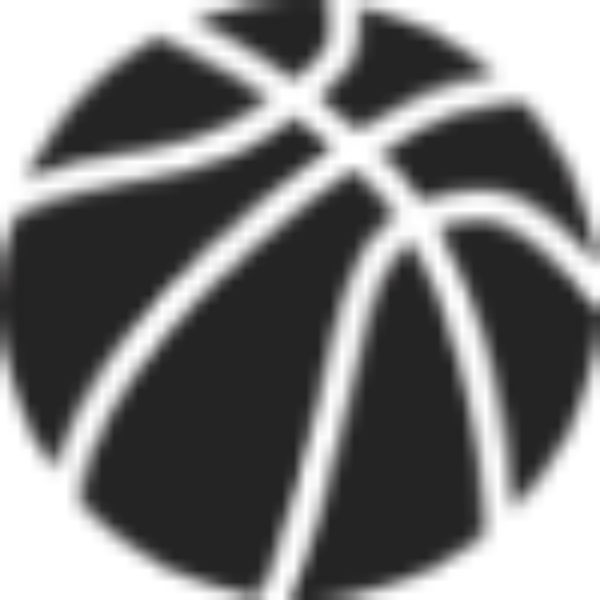 By now, we've heard most, if not all of the comparisons.
During his postgame press conference in January, Syracuse coach Jim Boeheim said Zion Williamson is "like Charles Barkley was, except he shoots better than Charles did – and he's not as fat" after the Duke star had 35 points and 10 rebounds against his Orange.
Around that same time, ESPN analyst Jay Bilas compared Murray State point guard Ja Morant to Oklahoma City Thunder star Russell Westbrook on a broadcast. NBAdraft.net, meanwhile, has listed on its site that 6-foot-7 Duke product RJ Barrett is most likely to become a player like former All-Star forward Danny Granger.
But which of the thousands of comparisons uttered by experts, analysts, players and coaches this time of year is the most accurate? STATS is taking its best shot by analyzing countless factors in order to compare this year's prospects to current and former players with similar profiles when they were leaving college.
We're not going to give away everything that goes into our draft model, but we can reveal that it is derived from volume and rate statistical analysis, popular consensus draft rankings and biographical information.
So here is the STATS NBA Draft Model, which provides NBA comparisons and ranks the prospects for a more thorough analysis:
| Rank | School | Position | Player | Comp 1 | Comp 2 | Comp 3 |
| --- | --- | --- | --- | --- | --- | --- |
| 1 | Duke | Forward | Zion Williamson | Blake Griffin | Jabari Parker | DeMarcus Cousins |
| 2 | Duke | Forward | RJ Barrett | Harrison Barnes | Jaylen Brown | Brandon Ingram |
| 3 | Gonzaga | Forward | Brandon Clarke | Pascal Siakam | Trevor Booker | Taj Gibson |
| 4 | Texas Tech | Guard | Jarrett Culver | Gerald Henderson | Bradley Beal | Victor Oladipo |
| 5 | Murray State | Guard | Ja Morant | John Wall | Derrick Rose | Dennis Smith Jr. |
| 6 | Texas | Center | Jaxson Hayes | Karl-Anthony Towns | Ed Davis | Khem Birch |
| 7 | Iowa State | Forward | Talen Horton-Tucker | Donovan Mitchell | Terry Rozier | Lance Stephenson |
| 8 | Virginia Tech | Guard | Nickeil Alexander-Walker | Jordan Crawford | Donte DiVincenzo | Caris LeVert |
| 9 | Auburn | Forward | Chuma Okeke | Jae Crowder | Kevon Looney | Otto Porter Jr. |
| 10 | Missouri | Center | Jontay Porter | Jonathan Isaac | Michael Porter Jr. | Draymond Green |
Duke forward Cam Reddish, Vanderbilt guard Darius Garland, North Carolina guard Coby White and Oregon center Bol Bol come in at 11-14 in the rankings, while Virginia forward De'Andre Hunter is a glaring omission from the list.
Although he was projected to go fourth overall in some mock drafts, Hunter falls out of the top portion of the model in part because he may already be close to his ceiling as a prospect who will turn 22 in December. Additionally, Hunter's steal and block rates are low for a player who's biggest strengths are on the defensive end.
It's understandable that some might think Blake Griffin and Jabari Parker aren't lofty enough comparisons for Williamson, who very well could be the most hyped prospect to come out of the draft since LeBron James in 2003. But remember, Griffin and Parker were huge stars coming out of Oklahoma and Duke, respectively. Griffin was the first overall pick in the 2009 draft after sweeping all six of the national player of the year awards, while Parker was taken second in 2014 (behind Kansas star Andrew Wiggins) after receiving first-team honors across the board as a freshman.
It's interesting to note that Griffin, Parker and DeMarcus Cousins have all battled injuries throughout much of their careers. Williamson basically missed six games after suffering a much-publicized sprained knee while blowing out his shoe in the opening minute against North Carolina on Feb. 20. And some believe his remarkable size (6-foot-7, 285 pounds) and athleticism might lead to more injuries down the road.
Although most consider Morant one of this year's top prospects and biggest names, the self-proclaimed "point god" slides down to fifth on the STATS model. Basically, the model would like to see Morant play at a high level for more than one year after a mediocre performance and lower usage rate versus lesser opponents as a freshman at Murray State. He went on to average 24.5 points and 10 assists while shooting 36.3 percent from 3-point range as a sophomore after putting up just 12.7 points and 6.3 assists per game while hitting 30.7 percent from beyond the arc in his first season.
Morant's pairing with John Wall and Derrick Rose – both No. 1 overall picks – makes sense when considering his speed, body type and ability to attack the rim. Morant will try to continue improving from 3-point range and hopefully, end up better than Rose (30.4 percent career 3-point shooter), Wall (32.4) and Knicks guard Dennis Smith Jr. (31.6) in that area. But at 6-3, 174, Morant's thin frame could leave him vulnerable on hard drives to the basket, and both Wall (6-4, 210) and Rose (6-3, 200) have suffered major injuries that have derailed their careers.
Barrett, widely believed to be one of the Big 3 in the 2019 draft, is second only to his former Duke teammate in our model. At 6-7, 210, Barrett is believed to have the size and quickness to defend multiple positions, much like his NBA comparisons – Barnes, Ingram and Brown. Ingram and Brown, selected second and third, respectively, in the 2016 draft, are still in the early stages of their careers and appear to be potential All-Stars.
Barnes, a seventh overall pick in 2012, is entering his eighth season and has developed into a prototypical '3-and-D' player. Barrett's floor could be that of a player like Barnes, who has averaged 17.7 points and shot 37.4 percent from 3 in his career. Barrett, though, made just 30.8 percent from 3 in his one season at Duke – including 10 for 42 (23.8 percent) from long range in the six games Williamson was sidelined.
While the model's NBA player comparisons are meant to be at the time those players were coming out of college, it does open the imagination to potential projections.
Advanced analytics and data analysis provided by Stats Perform's Matt Scott