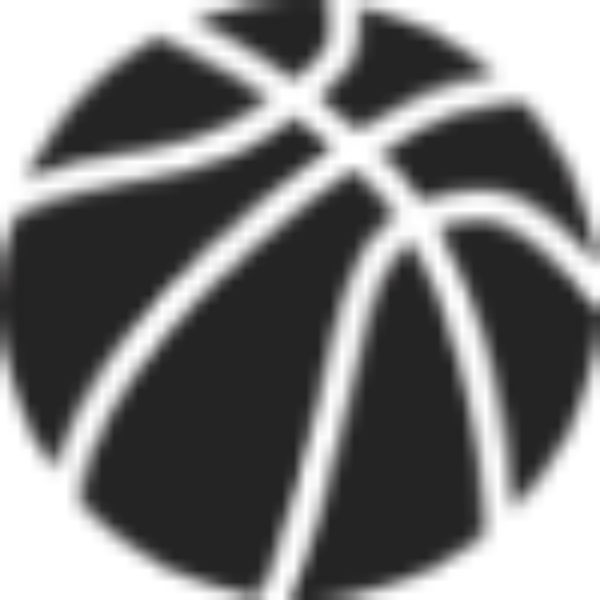 With the fantasy football season over, I wanted to highlight our NBA daily projections – both that we have them, and that they can help you win in DFS. Today's slate is special, as it occurs the day after the trade deadline, meaning a lot of players are busy flying across the country instead of playing, and some value opened up. It's a huge nine-game slate, so I'll try to get to as many of the relevant players as possible.
Keep a few things in mind – first of all, there are tons of late scratches and injuries that impact NBA projections on even a normal day, and this day is particularly volatile due to the traded players. Second, there are even more data points and moving parts if I discuss every DFS site, so I'll be sticking to DraftKings unless stated otherwise. Third: when I say somebody is a "fade", that doesn't mean you should craft 100 out of 100 lineups without them – just maybe avoid them in cash games and lower your exposure in multi-entry GPPs.
New Orleans @ Philadelphia
New Orleans injuries: None
New Orleans Trades (out): Dante Cunningham
New Orleans Trades (in): Rashad Vaughn
New Orleans made their big trade last week when they acquired Nikola Mirotic. He's always been a 1+ DK point-per-minute guy (averaging 23 points and 9 rebounds per 36 minutes), and now he has a chance to play 30-35 minutes per night (solidified by the Dante Cunningham salary dump). He's still priced near 30 DKP guys like Lauri Markannen and Tobias Harris, but he's a much better bet for 40 DKP, making him one of the top plays of the night. Nobody else on New Orleans is a great play – LeBron is a more valuable centerpiece than Anthony Davis.
Philadelphia injuries: Markelle Fultz (still)
Philadelphia Trades (out): None
Philadelphia trades (in): None
They didn't make any moves, so not much value opened up here. Joel Embiid can always go off, but it's tough to afford him with LeBron. Ben Simmons is a GPP option as none of New Orleans' small guards can stop him, but he's too expensive in cash. The best cash play of the bunch is J.J. Redick, who is back to playing 32 minutes and can score a lot in this matchup, but there are better options out there.
LA Clippers @ Detroit
LA injuries: Austin Rivers (questionable), Milos Teodosic (questionable)
LA trades (out): None
LA trades (in): None
The Clippers made their move already, trading Blake Griffin to tonight's opponent. If Austin Rivers comes back and Milos Teodosic suits up, their guard rotation gets too crowded for anybody to be in consideration. Lou Williams has gotten overpriced – I'd rather play Zach Lavine at $1500 cheaper, even if Teodosic and Rivers sit. Tobias Harris doesn't have enough upside to be a GPP play at the same price as Mirotic, with 8 fewer projected points.
Detroit injuries: Reggie Jackson (out)
Detroit trades (out): Willie Reed, Brice Johnson
Detroit trades (in): James Ennis III, Jameer Nelson
Detroit traded non-rotation bigs for much needed backcourt help, but those guys probably won't play tonight. This means Stanley Johnson and Reggie Bullock will still be playing 34 minutes, and Ish Smith should play around 30, making all 3 fantasy relevant. They're not my preferred value plays tonight, though. Regarding Andre Drummond, see my Embiid comment, as both have similar projections and prices. Blake Griffin is the best GPP option in his revenge game, but he's not worth it in cash.
Cleveland @ Atlanta
Cleveland injuries: Kevin Love (out)
Cleveland trades (out): Isaiah Thomas, Derrick Rose, Dwyane Wade, Iman Shumpert, Jae Crowder, Channing Frye
Cleveland trades (in): George Hill, Jordan Clarkson, Rodney Hood, Larry Nance Jr., Kendrick Perkins (called up from G-League)
Cleveland went and got LeBron an entirely new supporting cast at the trade deadline, but those guys aren't playing tonight, meaning the remaining 6 or 7 rotation players have increased value. The only one I'd avoid is J.R. Smith, who is just a terrible per-minute producer at this stage of his career. Jose Calderon, Kyle Korver, and Cedi Osman should all play around 30 minutes in starts and only need 15-20 DKP to help you, so they're great cash plays. LeBron will need to play 40 minutes and put up 60+ DKP to keep this game close (even against Atlanta), and he's the cornerstone of all my cash and GPP lineups today. Jeff Green, even coming off the bench, is a great bet for 30 minutes and 30 DKP – he's basically Cleveland's 2nd option tonight. If I had to choose just 3 Cavs to roster, I'd go with LeBron, Green, and Osman.
Atlanta injuries: None
Atlanta trades (out): Luke Babbitt
Atlanta trades (in): Okaro White
Cleveland's porous defense should be even worse than usual with guys like Calderon starting, but Atlanta players on a 2nd game of back-to-back are still poor cash plays. Dennis Schroder (guarded by Calderon) and John Collins are the best GPP bets on DK. Of note: Taurean Prince is so cheap on Fanduel that he's a great value play there.
Indiana @ Boston
Indiana injuries: Darren Collison (out)
Indiana trades (out): None
Indiana trades (in): None
This is a tough matchup against a great Boston defense. Myles Turner is nonetheless a great play, as he's back to playing minutes in the 30s – our baseline projections for him are 14.3 points, 7.5 rebounds, 2.3 blocks, and around 32 DKP, making him a great value at $1700 cheaper than Al Horford. Victor Oladipo will see a variety of long and capable wing defenders and is a fade for me tonight. Even with the Collison injury, Cory Joseph lacks the upside to be an optimal value play tonight.
Boston injuries: Marcus Smart (out)
Boston trades (out): None
Boston trades (in): Greg Monroe (signed)
Boston is playing the second of a back-to-back, with the first one going to OT. They also didn't make any moves, and no new value opened up. Even against a fast-paced Indiana team, there's no value here, and the entire team is overpriced. Kyrie Irving is on a minutes limit, which actually makes him a full fade in GPPs for me.
Milwaukee @ Miami
Milwaukee injuries: Matthew Dellavedova (out)
Milwaukee trades (out): Rashad Vaughn
Milwaukee trades (in): Tyler Zeller
Miami is one of the slowest-paced and best defensive team, so Milwaukee players are bad values tonight. We project Giannis for just 48.3 DKP tonight – any time he is under 50, you know it's a rough projections night for the Bucks.
Miami injuries: Kelly Olynyk (out), Wayne Ellington (questionable)
Miami trades (out): Okaro White
Miami trades (in): Dwyane Wade, Luke Babbitt
Two former Heat players return to Miami. Wade is clearly the more exciting of the two, and he's excited too – he's the only trade-deadline mover to be declared active as of this writing. I envision him as Miami's primary backup swingman, which kills Ellington's, Tyler Johnson's, and Justise Winslow's values, while not providing enough himself. Josh Richardson is playing too well to lose minutes, though I can see Goran Dragic playing closer to 30 than 35 with Wade taking over more ball-handling. Hassan Whiteside is the most intriguing play, though he's GPP-only given that he can play 20 or 35 minutes.
Minnesota @ Chicago
Minnesota injuries: None
Minnesota trades (out): None
Minnesota trades (in): None
The Thibodeau Bowl is more interesting this year, with Jimmy Butler back in town for his revenge game. That narrative aside, it's a pretty typical Minnesota game – Butler and Karl-Anthony Towns are good bets for 40 DKP, while the other 3 starters are 25-30 DKP guys. None of them stand out as particularly good values, and you'll have trouble rostering them along with LeBron.
Chicago injuries: Kris Dunn (out)
Chicago trades (out): Jameer Nelson
Chicago trades (in): Noah Vonleh
Lauri Markkanen should be back, which means Bobby Portis is back to a 20-minute bench guy, and he's not a cash play anymore – in fact the entire frontcourt is too crowded for DFS. In a potentially high-scoring game, though, the thin backcourt makes for great plays. We project Zach Lavine for more DKP than Lou Williams at $1500 cheaper, and Jerian Grant is projected for similar output to his counterpart Jeff Teague at $800 cheaper. Both of those guys are great cash and GPP plays in a potentially high-scoring game, and both will be looking to leave their mark before Kris Dunn returns to take away minutes and usage.
Denver @ Houston
Denver injuries: Paul Millsap (out), Mason Plumlee (out)
Denver trades (out): Emmanuel Mudiay
Denver trades (in): Devin Harris
Even in a normal Denver game, their players are typically great DFS options. Tonight, against the Rockets, they're even better. Devin Harris won't play yet, which means some of Mudiay's minutes should go to Will Barton and Jamal Murray – both are great bets for 35 minutes, and Barton especially is a great cash play at $1400 cheaper than Jrue Holiday (with higher projections). Nobody on the Rockets (or in the NBA?) can guard Nikola Jokic, and in this high-scoring affair he's the optimal 2nd-best-player in lineups next to LeBron.
Houston injuries: Trevor Ariza (out), Eric Gordon (quest), Ryan Anderson (quest)
Houston trades (out): None
Houston trades (in): None
It's too early to say much about Houston, as a lot depends on whether Gordon and Anderson suit up. If they do, nobody is a great cash play, with James Harden and Chris Paul remaining typically viable GPP-only options. If they sit, I'm increasing my James Harden exposure and making sure I have some Luc Mbah-a-Moute and Gerald Green in GPPs. Chris Paul, by the way, is a great cash-game value on Fanduel, but not on Draftkings.
Charlotte @ Utah
Charlotte injuries: None
Charlotte trades (out): Johnny O'Bryant
Charlotte trades (in): Willy Hernangomez
Charlotte is coming off an OT game last night, and they have a tough match-up against Rudy Gobert and the Jazz. I'll pass, especially without any injuries or major trades to unlock value.
Utah injuries: None
Utah trades (out): Rodney Hood
Utah trades (in): Jae Crowder
Trading Hood for Crowder solidified Donovan Mitchell's 35 minutes – he had played less and struggled the last two games (as they were showcasing Hood perhaps), but I think he'll be fully back tonight and is a solid play. The best value on Utah tonight is Derrick Favors, as he can punish whoever guards him, whether it's the smaller Marvin Williams or clumsier Dwight Howard. Favors is in a projections tier with Portis, Taj Gibson, and Thaddeus Young at PF, and he's cheaper than all of them. The only PF I like more tonight is Jeff Green, who is more of a value play.
Portland @ Sacramento
Portland injuries: None
Portland trades (out): Noah Vonleh
Portland trades (in): None
This is a high-upside matchup for the usual suspects (Damian Lillard and CJ McCollum), but there's some risk involved as they played an OT game last night. Jusuf Nurkic is playing good basketball lately, and he's a better bet than usual for 30 DKP, as the rebounding recipient of many Sacramento bricks. I still wouldn't roster him (or any of his teammates) in cash, and there's not much else going on here.
Sacramento injuries: Skal Labissiere (out), De'Aaron Fox (quest)
Sacramento trades (out): George Hill
Sacramento trades (in): None
Sending out George Hill and cutting Georgios Papagiannis solidifies minutes in the 30s for Fox, Bogdan Bogdanovic, and Willie Cauley-Stein. In the long-run, those guys all benefit, but tonight I'm more interested in Zach Randolph. With Labissiere out and Papagiannis gone, he's a near lock for minutes in the high 20s, and he's still capable of producing over 1 point-per-minute. He's the most optimal play and up there with Favors amongst my favorite PF/C options tonight.
A couple GPP-only specials for you:
1) Buddy Hield is a sneaky good per-minute producer and may be the biggest beneficiary of the George Hill trade.
2) Jakarr Sampson could see blowout or youth-movement minutes at PF, and he has proven to be a double-double threat when given extended run – he is a GPP flier, especially to hedge against some of your Randolph exposure.