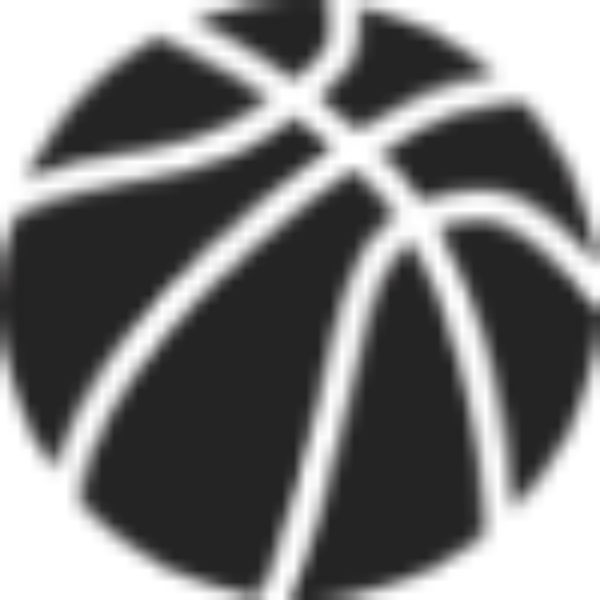 Tonight's basketball slate looks to be an entertaining set of games with the potential to produce some high-scoring matchups, so let's dive into some players I think are set up for success tonight. For reference, my star players are all going to have a salary of $8,000 or above, and my value guys are going to all be under $5,000, unless I really feel strongly about some players' value.
As a preface, the slate features 11 games and not many starters/regular rotation players announced out yet. Having a mostly healthy slate makes life hard when making a value pick, since I'm essentially betting on an unguaranteed volume of minutes for any of these guys, making almost any sub-$5,000 guy a tricky endeavor.
Point Guard
Star: Kemba Walker ($8,500 DraftKings, $8,800 FanDuel)
Opposing point guards have had a ton of success against the Rockets recently — over their last four games they've been burned by Trae Young (36 points on 12-23 from the field, 8 assists), Steph Curry (25 on 9-18, 9 rebounds and 7 assists), and even Jeff Teague (tied a season high with 27 points on 11-16 with 12 assists). Walker's shot hasn't been falling lately, which has brought his salary down to a reasonable level, but his volume has been encouraging — he's launched at least 20 shot attempts in nine straight games, including at least 24 in the three games post all-star break. A scorer of Walker's caliber is going to bust out of his funk sooner or later, and in what projects to be a tight matchup at home (Houston is -4.5 as this article is published), there's good upside here, especially if a close game down the stretch calls for Walker to put on one of his unbelievable fourth quarter performances.
Value: Cory Joseph ($3,700 DraftKings, $3,600 FanDuel)
This crop of PGs under $5K is what we like to call a "big yikes" – you have quite a logjam here of guys that are in their respective rotations, but have ceded a lot of playing time recently due to guys getting added to the rotation. That's the case with the Clippers (adding Landry Shamet) and the Nets (getting Allen Crabbe and Caris LeVert back) making these backcourt role players hold very little upside, since they just aren't touching the ball that often.
Joseph, however, should see a nice boost in usage with the news that Domantas Sabonis will sit out. Sabonis facilitates a ton of the action for that Indiana second unit in the post, and with all those touches up for grabs now, I think Joseph will be the main beneficiary. Although the sample size is small, Joseph has averaged 13.5 points a game in the two games Sabonis has missed this season, well above his season average of about seven points. Joseph probably won't see any extra playing time, but he should outperform his season averages and might provide some nice value.
Shooting Guard
Star: D'Angelo Russell ($8,700 DraftKings, $9,100 FanDuel)
The Wizards are bad defensively, giving up the second most points a game, and the fourth-most three-pointers a game. Even with the return of Crabbe and LeVert, Russell's shot volume has been pretty undeterred, so look for the surging Russell – averaging 25.8 points and 8 assists a game in February – to get some really good looks in what should be a very high-scoring affair. Plus, he's got ice water in his veins! That's always nice.
Value: Reggie Bullock ($4,300 DraftKings, $4,500 FanDuel)
I love the move the Lakers made bringing in Bullock, as he's exactly in line with the kind of supporting guys the Heat and Cavs had in their respective playoff runs with LeBron James. He is valuable in his ability to space the floor and capitalize on the attention LeBron draws to himself. Since joining the team he's logged 30-plus minutes in every game, and he gets a particularly spicy matchup against a Pelicans team that's given up 753 three-pointers, good for second-worst in the league. If Bullock can get going with a few boards or a defensive stat or two, he could provide some nice value.
Speaking of LeBron…
Small Forward
Star: LeBron James ($11,100 DraftKings, $12,000 FanDuel)
I'm not trying to overthink this one too much – with Giannis Antetokounmpo questionable, it's either LeBron or Kevin "If I score 40-50 FanDuel points my job is done" Durant for this spot, and Durant…tends to score in the 40-50 FanDuel point range.
Regardless, James has a fantastic matchup on paper here against a Pelicans team giving up 115 points per game, and after a very good showing in New Orleans four days ago where he put up 27 points, 7 rebounds, 12 assists and 4 steals, look for more of the same at home. With each win looking more and more important for the Lakers to secure, look for them to lean on LeBron even more heavily than usual as they make a playoff push.
Value: Miles Bridges ($3,400 DraftKings, $4,200 FanDuel)
Bridges seems to be trending upward since being inserted into the starting lineup, playing 29 and 25 minutes, with a 12-minute dud due to foul trouble sandwiched in between (which actually derailed a nice start). The talented rookie out of Michigan State seems to synergize well with the other Charlotte starters, and with Jeremy Lamb in his new "instant-offense" sixth man role, Bridges should see another above-season-average workload, especially against a Houston team that demands athletic wings to keep up with the likes of James Harden and Eric Gordon. He also might log a couple extra minutes if Marvin Williams can't go.
Power Forward
Star: Lauri Markkanen ($8,600 DraftKings, $9,400 FanDuel)
Power forward has been a really weird position recently, with the formerly-undisputed king of the position (Anthony Davis) seeing his workload severely curtailed, and a sudden explosion from a couple talented young bigs (namely Marvin Bagley III and Markkanen) who've risen to near the top of the salary pool.
Markkanen's gotten there on the back of a blistering February where he's averaged over 26 points and 12 boards a game, and here he draws a really nice matchup against a Grizzlies team that (especially missing Marc Gasol) has been gashed by stretch bigs recently. Kevin Love blew up for 32 points and 12 rebounds, Danilo Gallinari went for 23 points and 7 rebounds and even Markkanen himself had a nice 21-point, 9-rebound stat line in their last meeting, even on a night when Otto Porter Jr. scored a career-high 37. Expecting Porter's numbers (if he plays) to come back down to Earth a bit in this meeting, look for Markkanen to be the focal point and finish up February with another excellent performance.
Value: Derrick Favors ($4,600 DraftKings, $6,400 FanDuel)
This is mostly just a call-out to the discrepancy in price between the two contests – Favors is at a really nice price still on DraftKings, and has been on a tear blocking shots, averaging over 2.5 a game in February. Furthermore, the Clippers have ceded the second-most blocked shots in the league, meaning Favors has nice potential in three categories here.
Center
Star: Andre Drummond ($9,000 DraftKings, $10,500 FanDuel)
I do really like Karl-Anthony Towns against Atlanta, but I feel like it's a dirty cop-out to pick the most expensive guy in both formats. After long deliberation, I've decided I'll pick the second most expensive guy instead.
Gone are the days of San Antonio acting as a de facto repellant against picking certain players. San Antonio is now a middling defensive team, who – with an old and fairly thin frontcourt – has struggled against high-energy, athletic bigs. Rudy Gobert, Mitchell Robinson and Bagley have all had impressive performances against San Antonio recently, and the bruiser Drummond, who's had a very impressive stretch of his own recently, should be able to keep the momentum going here. Sweetening the deal is that the Spurs are actually allowing the ninth-most defensive rebounds in the league, so there should be plenty of opportunity for Drummond to inflate his rebounding numbers.
Value: Jakob Poeltl ($3,600 DraftKings, $3,700 FanDuel)
Building off the Drummond point,  I can't imagine the Spurs having a ton of success containing him with any combination of LaMarcus Aldridge, Rudy Gay, or Davis Bertans – they're all a combination of too small/too old/too thin. Poeltl, a young, well-built and fairly active 7-footer, has seen his playing time take a slight uptick when facing teams with size, including tying a season-high with 27 minutes in the Spurs last meeting against the Pistons. The caveat is that in that game the Spurs were without Gay, so it's likely he doesn't get that many in this meeting. However, with Coach Popovich's propensity to play each game by ear, if Gay/Aldridge/Bertans are getting beat up underneath, his hand might be forced to bring in the big Austrian. With decent per-minute rates, there's some long-shot upside here if you're looking at center as your drop-slot in your FanDuel entries.
With the Sabonis news, Kyle O'Quinn will likely be a trendy pick, but like Joseph, I can't imagine he gets a lot more playing time (especially given he doesn't get deployed next to Myles Turner), although his production could benefit. He's another really cheap option to consider ($4,400 FanDuel, $3,900 FanDuel).