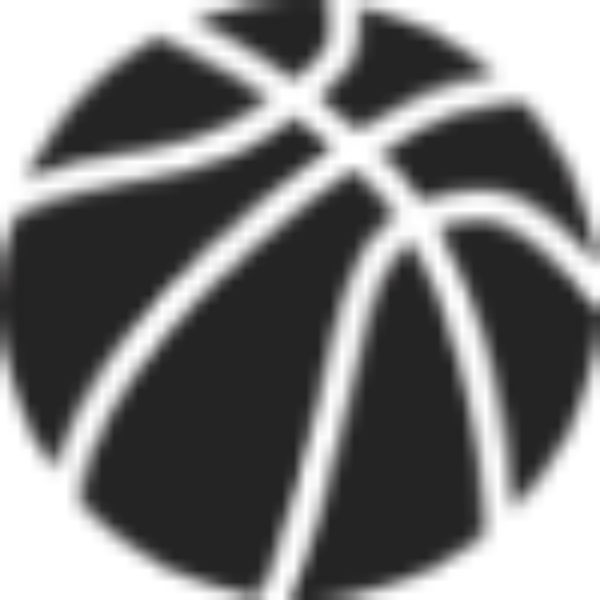 UPDATE: As of 5:48 ET, Kyrie Irving has been announced out for tonight's game versus Sacramento.
It's the first Wednesday of March, and tonight's slate features 10 games, with a lot of losing teams – 14 of the 20 teams playing have a .500 record or worse. As teams get eliminated from playoff contention, their lineups will likely become more volatile as they start to evaluate their assets and try to see what sticks, while teams locked into playoff spots will start resting players more often in preparation for the playoffs. While we aren't quite at that point yet for most teams, it's something to be aware of as we get later and later into the season.
With that being said, let's look at some guys to keep an eye on going into this evening.
Point Guard
Star: Kyrie Irving ($9,300 DraftKings, $9,400 FanDuel)
Irving's got an excellent matchup on paper against a Sacramento Kings team that has allowed a guard from just about every team to have a huge game against them. In just their last five games:
-Russell Westbrook scored 41 with 10 rebounds
-Tyus Jones scored a season-high 16 with 8 assists and 3 steals
-Eric Bledsoe and Malcolm Brogdon combined for 51 points; Bledsoe had a triple-double (12 rebounds, 13 assists) and Brogdon was 9-11 from the field
-The light-shooting backcourt of Landry Shamet and Shai Gilgeous-Alexander combined for 35 points
-The backcourt trio of Dennis Smith Jr., Damyean Dotson and Allonzo Trier combined for 58 points; Trier's 29 were just shy of his career-high
The matchup is brilliant, but what's possibly more intriguing is the line on this game (Sacramento -1) and the dichotomy of Kyrie Irving's performance in close and decisive games this year. In games decided by 10-plus points this year, Irving is averaging just 17.7 points per game and 5.8 assists per game. In games decided by less than 10, his averages swell to 27.2 PPG and 7.6 APG. Irving's had a history of big moments late in games and it's clear the team leans on him heavily in close games down the stretch. In what's expected to be a very competitive game in Sacramento, look for a fun fourth quarter that should see Irving very involved.
As an aside, I do like Ben Simmons as well. Simmons' numbers have been a beneficiary of Joel Embiid missing time with knee problems, as his 19.3 PPG, 11.2 rebounds per game, .83 blocks per game and 1.5 steals per game post All-Star break are all a tick above his season averages, but perhaps the most encouraging number is that Simmons' field goal attempts per game have gone up by about three (12.1 to 15.2) in that same time, so there should be some nice upside if you're looking for someone to cheer for while watching the 8 p.m. game on ESPN.
Value: Dennis Smith Jr. ($6,200 DraftKings, $6,900 FanDuel)
Cheating a bit here, but Smith's price has come back down to Earth after his white-hot start in New York, making him a bit of a value pick now. I'm also going against my better judgement betting on someone in the Knicks' unstable backcourt, but I like Smith's setup in this battle of the bottom-feeders. The opposing Suns have given up the third-most points in the league and second-most steals per game (over nine) including four turnovers per game from Devin Booker, so DSJ should have some nice defensive stat upside. No one knows for sure how head coach David Fizdale will approach the rotation on a given night, so there's always risk in picking a Knick. However, against a poor defensive team that turns the ball over a lot, if Smith can get close to 30 points he has 50 fantasy point potential.
Shooting Guard
Star: DeMar DeRozan ($8,200 DraftKings, $9,000 FanDuel)
Opposing guards have had a lot of success getting to the hoop against the Hawks. Recently, Tyler Johnson scored 29 against them, Reggie Jackson scored 32, and even a 37-year-old Dwyane Wade scored 23 on an efficient 10-17, all of which had great success getting to the hoop and exploiting the weak interior defense of the Hawks. DeRozan is crafty and does a lot of his work around the hoop, so the setup is really nice here. Look for the Spurs to use a lot of off-ball movement and screens to get DeRozan mismatches on offense. If he can get in the neighborhood of 15 rebounds plus assists, it could be a huge game for DeRozan.
Value: Josh Hart ($3,300 DraftKings, $4,500 FanDuel)
Perhaps the easiest value picks to spot are the ones where a high-usage player gets announced out for a team, and you're left wondering, "Hmm, well, those touches have to go somewhere." In the absence of Brandon Ingram last game, Hart – whose playing time has fluctuated wildly amongst the flurry of roster moves the Lakers have made – saw his time jump up to 30 minutes, in which he was fairly effective (17 points, 4 rebounds, and a block). Now Kyle Kuzma is hurt, possibly locking Hart into another hefty workload, and representing a really good value, particularly on DraftKings where his salary is near the bare minimum. Although the matchup against a tough Denver defense is not great, the volume is there, and being perhaps the only non-catch and shoot wing active on the team, I have to imagine he'll be involved in the offense once again.
Small Forward
Star: LeBron James ($11,300 DraftKings, $12,700 FanDuel)
I mean, who else is there to choose? Not only are the Bucks and Thunder not playing (So no Giannis or Paul George) but Kuzma has already been announced out, and Ingram is ailing, so James will likely need to shoulder an even bigger load than he has to keep the Lakers competitive against one of the best teams in the West.
I do wonder if the perception that LeBron can just "flip a switch" and deliver a marquee performance when needed is too much to expect from any 34-year-old NBA player, even LeBron James. But do the Lakers, who are now 5.5 games out of eight seed in the West, have any other choice but to hope for it? If both Kuzma and Ingram sit, they are a team that has very little ability to create their own shots past LeBron, so I really can't envision a scenario (past the Nuggets blowing this game wide open) that LeBron doesn't see eye-popping usage. Despite his sky-high price on FanDuel, I think he's still a near must-play.
Value: Gary Harris ($3,700 DraftKings, $4,500 FanDuel)
A perfect storm of injury, the emergence of Malik Beasley, return of Will Barton, and sub-par play has driven Harris' value down to what I believe is his lowest point. Despite a lack of results, his playing time has slowly been creeping up, and I believe his production will follow. Denver gets a good matchup here against a reeling Lakers team that is tied for second-worst in the league in turnovers, which should afford Harris opportunity to buoy his production with a steal or two, and I think it's only a matter of time before Harris' shooting comes back to form. He's career 46 percent shooter from the field, so he is much better than what he's shown this year. Harris is a nice buy-low candidate that can give you some leeway to spend more at other positions.
Power Forward
Star: Lauri Markkanen ($8,000 DraftKings, $8,800 FanDuel)
I'm still kicking myself for advocating Markkanen last week on a night when Julius Randle was facing the Lakers, but hey, you live and you learn.
And by learn I mean I'm going to be stubborn, as Markkanen and the suddenly fairly competitive Bulls get a nice matchup against a 76ers team that's ceding a lot of points and are really thin on the interior. Embiid and Boban Marjanovic are already out, and Amir Johnson and Jonah Bolden are ailing. Even if the latter two play, Markkanen is likely to have at least three inches on whomever is guarding him at all times. Now a nightly double-double machine, look for the offense to flow through the skilled Markkanen, especially with Jimmy Butler and Simmons preoccupied with the talented guards and wings of the Bulls.
Value: Amir Johnson ($3,100 DraftKings, $3,500 FanDuel)
There's an asterisk here since he and Bolden are questionable, but against a fairly big Chicago frontcourt of Robin Lopez and Markkanen, someone big has to match up with these guys, right? Johnson's numbers in games he's played 15 or more minutes haven't been bad (5 PPG, 4.2 RPG, 1.8 APG, .8 SPG, .4 BPG), so if Bolden can't play again, he's got pretty good upside for a guy at the bare minimum price. Even if he doesn't, I can't imagine Mike Scott being able to hold down the fort in the paint. Given the really good high-priced options in this slate, if you're going to set up a "studs and duds" lineup, you'll need a bargain-bin buy or two to supplement, and Johnson might fit the bill.
In the event that Bolden plays Wednesday, I do kind of like Harry Giles. Despite the tough defensive matchup, the injury to Marvin Bagley opens up some extra minutes for the athletic Giles, who's quietly been putting together a nice little stretch. Temper expectations against a Celtics team that's getting the gritty Aron Baynes back, but there might still be a little upside there.
Center
Star: Andre Drummond ($9,000 DraftKings, $10,000 FanDuel)
I wanted to put Nikola Jokic, but I didn't want to harp too much on the Nuggets-Lakers matchup. I do think it's a gold mine (no pun intended) from a fantasy perspective, though.
Instead, I'll shout out Drummond, the rebound kingpin who's got a really fun matchup against Karl-Anthony Towns. For as gifted and brilliant as Towns is offensively, he's not a great defender, and the Timberwolves have been gashed by bigs recently, giving up 26 points and 12 rebounds to Bobby Portis, 34 points and 8 rebounds to John Collins, and 25 points and 11 rebounds to Bagley, the latter two known for their motor and energy. Drummond should be able to stay very active on the glass and punish any relaxed play from Towns and the rest of the Timberwolves frontcourt. Drummond went for 16 points and 16 rebounds in the teams' first meeting this year and definitely has upside to surpass those numbers in this outing.
Value: JaVale McGee ($3,700 DraftKings, $4,300 FanDuel)
McGee is the last of the three Lakers I'll endorse on this list. The big man is always terrifying to gamble on since he's so erratic in his play, especially this late in the season when it seems like he's largely run out of gas and his brilliant start to the year is a distant memory. Regardless, I think he still holds an amount of upside not available with any other bargain-bin center, particularly in a matchup against a guy (Jokic) who is still not a great defensive center. In addition, Denver tends to close out hard on the pick-and-roll, so there may be some good opportunities for McGee to slip behind the defense and get some easy shots off of drawn pressure from LeBron. He's JaVale McGee, so his playing time is going to be capped, but I think there's some long-shot potential here if you don't want to spend money at center.