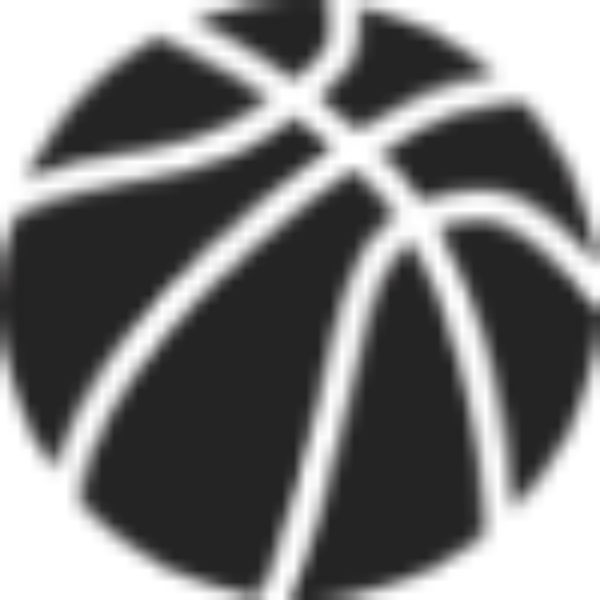 Now that the dust has settled from an eventful NBA trade deadline, Stats Perform is taking a look at not only what the big moves have brought to the teams involved but also what the future may hold for the respective clubs.
The 2020 deadline appeared underwhelming before a flurry of late moves changed the outlook for the remainder of the season. The two most notable deals were the four-team, 12-player exchange in which the Houston Rockets acquired Robert Covington and shipped out big man Clint Capela, and the trade that sent Andrew Wiggins to the Golden State Warriors and D'Angelo Russell to the Minnesota Timberwolves.
Using our proprietary data and advanced lineup analysis, we're analyzing these blockbusters and forecasting what the changes mean for the teams involved.
Houston Rockets get Robert Covington, Jordan Bell, a 2024 second-round pick; Atlanta Hawks receive Clint Capela, Nene; Minnesota Timberwolves acquire Malik Beasley, Juan Hernangomez, Evan Turner, Jarred Vanderbilt, a 2020 first-round pick; Denver Nuggets get Gerald Green, Keita Bates-Diop, Shabazz Napier, Noah Vonleh, a 2020 first-round pick
Houston's coach Mike D'Antoni, who popularized the "seven seconds or less" offense with the Phoenix Suns in the mid-2000s, deserves credit for playing a major role in shaping the up-tempo style that's currently played in the NBA.
In the 2004-05 season, D'Antoni made the revolutionary decision to start 6-foot-10 power forward Amar'e Stoudemire at center and 6-7 wing Shawn Marion at power forward. A year after the Suns finished 24 games under .500, D'Antoni guided them to the league's best record as they led the NBA in points (110.4) and 3-point attempts (24.7) per game as well as 3-point percentage (39.3).
Fifteen years later, D'Antoni and the Rockets have chosen to double down on small ball by shipping Capela, a 6-10 center, out of town. P.J. Tucker, 6-5, and Covington, 6-7, now represent Houston's primary big-man options. Covington, a 2018 NBA All-Defensive first-team selection, has proven to be a capable defender and the Rockets have scored 122.7 points per 100 possessions with Tucker on the floor without a center, more than making up for their unsightly 117.5 defensive rating in those scenarios.
What may have been behind Houston's decision to go full-on D'Antoni ball?
Well, the club has simply fared better without a traditional center on the floor. When the Rockets employ such a lineup, they've posted a 5.4 net rating. When they play with Harden, Westbrook and no center, that number jumps to an impressive 11.7 and even when Harden is on the court without Westbrook and a center, their net rating is an impressive 10.6. On the flip side, Houston only has a 2.8 net rating with a center on the court, a 3.9 rating with Harden, Westbrook and a center and a 3.2 when Harden plays with a center but without Westbrook.
Though Houston allows 4 more points per 100 possessions without a center on the floor than with a center, the team scores a whopping 121.6 points per 100 possessions without a player listed at the five—an offensive team rating that, if extrapolated, would lead the league.
| Rockets Lineup | Offensive Rating | Defensive Rating | Net Rating |
| --- | --- | --- | --- |
| w/o center | 121.6 | 116.3 | 5.4 |
| w/center | 115.2 | 112.3 | 2.8 |
| Tucker w/o center | 122.7 | 117.5 | 5.3 |
| Harden, Westbrook w/center | 112.9 | 108.9 | 3.9 |
| Harden, Westbrook w/o center | 123.5 | 111.8 | 11.7 |
| Westbrook, center w/o Harden | 117.6 | 117.5 | 0.1 |
| Westbrook, w/o Harden and center | 114.6 | 119.4 | -4.7 |
| Harden, center w/o Westbrook | 119.1 | 115.9 | 3.2 |
| Harden w/o Westbrook and center | 128 | 117.4 | 10.6 |
The Rockets ranked 13th in the NBA with a plus-0.5 rebounding differential with Capela on the team. But since Capela went down with a right heel contusion before getting traded, they've posted a league-worst minus-11.2 mark. The disadvantage Houston's small lineup presents in rebounding is perhaps offset in other defensive categories. Since Jan. 30, the Rockets have won 10 of 13 games while averaging a league-best 10.3 steals, forcing 17.8 turnovers – the third-most in the NBA – and blocking 5.5 shots – seventh in the league.
In the wake of Capela's departure, Houston can start five players who can stretch the floor, opening up driving opportunities for former MVPs Harden and Westbrook. The superstar tandem has thrived without a big man in the middle as the Rockets have put up 123.5 points per 100 possessions with Harden, Westbrook and no center on the floor. Comparatively, Houston's offensive rating is just 112.9 when both players are on the court with a center.
With an abundance of both athletic players and perimeter shooters, the Rockets will present matchup challenges for opponents. At the same time, it will interesting to see how they choose to defend skilled post players like Anthony Davis of the Los Angeles Lakers and Nikola Jokic of the Denver Nuggets come playoff time.
Minnesota Timberwolves get D'Angelo Russell, Jacob Evans, Omari Spellman; Golden State Warriors acquire Andrew Wiggins, a 2021 top-3 protected first-round pick, a 2021 second-round pick
Perhaps the most significant trade executed at the deadline—at least in terms of player recognizability—was between the two last-place teams in the Western Conference. On the surface, the deal appeared to make sense for both teams. The Warriors gained a wing that figures to be more compatible with Stephen Curry and Klay Thompson in addition to a high draft pick, while Minnesota finally gained an elite offensive point guard to pair with Karl-Anthony Towns.
The deal made sense for the players involved as well. Wiggins gets a fresh start in the Bay Area, while Russell has an opportunity to play with a close childhood friend in Towns.
Wiggins has proven to be a capable scorer, but he's never quite lived up to some lofty expectations after being chosen No. 1 overall in the 2014 draft. Wiggins' role, however, could change dramatically when Curry and Thompson are fully healthy. Wiggins figures to be Golden State's third scoring option, which may be an adjustment after attempting more field goals per game (16.5) in his career than stars like Towns (16), Thompson (16), John Wall (15.9), Paul George (15.6), Giannis Antetokounmpo (13.9) and Kawhi Leonard (13.6).
When Golden State finished with the best record in NBA history at 73-9 in 2015-16, Harrison Barnes excelled as the starting small forward despite a usage percentage of just 15.8. Though he never eclipsed 12 points per game in any of his four seasons with the Warriors, Barnes shot 37.6% from 3-point range over that span while opposing defenses were more focused on Curry and Thompson.
Wiggins has made just 33.2% from beyond the arc throughout his six-year career, and he's hit 33.1% over a career-high 6.2 attempts per game this season. When Curry and Thompson return to form next season, the Warriors are hoping that Wiggins can benefit from the increased floor spacing and play a role similar to Barnes on a championship-contending Warriors team.
On the other hand, Minnesota believes it has an exciting young duo to build around. Unlike Wiggins, who could score but has limited playmaking abilities, Russell is averaging 23.7 points and 7.7 assists in seven games since joining the Timberwolves.
The 6-11 Towns is a versatile offensive player who has thrived this season despite the Wolves' lack of an elite playmaker, averaging a career-high 26.5 points and a team-best 10.8 rebounds. He's become particularly lethal from 3-point range, sinking 3.3 3s on 7.9 attempts per game. His previous career highs were 1.8 3s on 4.6 attempts last season.
| Wolves Lineup | Offensive Rating | Defensive Rating | Net Rating |
| --- | --- | --- | --- |
| Towns w/Butler | 120.4 | 111.4 | 9.0 |
| Towns w/o Butler | 118.3 | 117.7 | 0.7 |
Prior to the trade, Minnesota had seldom been able to pair Towns with a ball-dominant guard of Russell's caliber. The last occasion took place when All-Star playmaker Jimmy Butler suited up for the T-wolves for 69 games across the 2017-18 season and the opening weeks of 2018-19. During that stretch, the Wolves played some of their best basketball in the past decade and made the playoffs for the first time in 14 years.
Butler shouldered much of the offensive load, taking some of the pressure off of Towns. When Butler and Towns were on the court together, Minnesota's offensive rating was 120.4 and its defensive rating was 111.4—good for a 9 net rating. But with Towns on the court and Butler on the bench during that span, the Timberwolves managed just a 0.7 net rating.
Now the Wolves are hoping to benefit in a similar fashion with another ball-dominant, playmaking guard alongside Towns.
Advanced analytics and data analysis provided by Stats Perform's Matt Scott