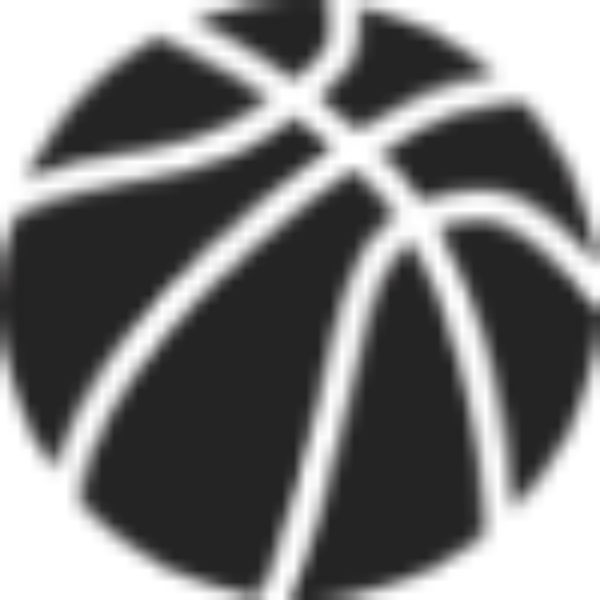 There's a reason the NBA has a reputation for never having an offseason.
A few days after the Toronto Raptors won their first NBA Championship, the Los Angeles Lakers stole the headlines by agreeing to a blockbuster trade for New Orleans Pelicans All-Star Anthony Davis that is expected to become official on July 6.
Despite the high premium paid by the Lakers, they now stand as 3-to-1 favorites to win the 2019-20 championship. Clearly, the combination of LeBron James and AD has the potential to be a problem for opponents, but how well will the big-name pairing fare this season?
The Lakers hope to have a rejuvenated James and tap into Davis' full potential as they try to end a six-year playoff drought and return to title contention. But if history is any indication, Davis may need some time to adjust during what could be a bumpy first season in Hollywood.
Though James will turn 35 this season and is coming off of his first serious injury, the 26-year-old Davis, a six-time All-Star, likely still has his best years ahead of him. Using STATS PASS, it's easy to find that Davis has averaged at least 20 points and 10 rebounds in each of his seven seasons and is one of only three players (James, Russell Westbrook) to total 11,000 points and 3,500 rebounds over that span.
This won't be the first time that James has teamed up with a high-profile big man. And by comparing changes in the usage and efficiency of Chris Bosh and Kevin Love upon joining LeBron, we can make a more accurate prediction about how Davis will play in his first season as a Laker.
Usage rate, or usage percentage, is an important statistic because it measures how involved a player is in the offense. It's the percentage of plays that end with that player either shooting the ball, turning it over, or going to the free-throw line. Perhaps unsurprisingly, Houston's James Harden had the highest usage rate this season at 40.7 percent. For reference, Joel Embiid of the 76ers was the next highest at 33.4 percent.
In the years leading up to James' 2010 decision to join the Miami Heat, Bosh was playing lights out in Toronto, averaging 15.9 field-goal attempts and 22.8 points while earning five straight All-Star appearances. But after joining the Heat, Bosh's usage rate fell by 18.3 percent, his field-goal attempts dropped to 13.7 per game and his scoring average dipped to 18.7 points. It was only when LeBron returned to Cleveland in 2014-15 that Bosh's usage shot back up near his pre-James career high of 28.8 percent.
"It's a lot more difficult taking a step back, because you're used to doing something a certain way and getting looks a certain way.  And then it's like, well, no, for the benefit of the team, you have to get it here," Bosh told USA Today in 2014.
"It's extremely difficult and extremely frustrating."
STATS' historical data tells us a similar pattern emerged with Love upon James' second stint with the Cavaliers. Over three seasons prior to joining LeBron, Love had averaged 25.1 points while attempting 18.5 field-goal attempts per game with the Minnesota Timberwolves. But in his first year in Cleveland, Love's numbers dropped to 16.4 points and 12.7 field-goal attempts per game, causing his usage to decline by nearly 20 percent. Between 2014-18, Love's usage was 20.6 percent higher when LeBron was sidelined compared to when they shared the court.
"(Playing with LeBron) you're not the top guy," Love told USA Today in October. "I just tried to continue to be myself and not fake it. I said how I felt. Whether we disagreed or agreed, my voice was heard.
"You have to be resilient," he added. "I had a lot of hard nights. There were dark times. But I always believed keep fighting, I was stubborn about it."
Sharing the court with another star, or stars (like Dwyane Wade or Kyrie Irving), means less usage. However, as they grew accustomed to playing off LeBron, Bosh and Love experienced increases in effective field-goal percentage (eFG%) over their first four seasons with him. Effective field-goal percentage is similar to regular field-goal percentage, except 3-pointers are valued 1.5 times more than a standard field goal due to the point differential.
Should he choose to stay in Los Angeles, Davis is likely to post year-by-year improvement as he gets used to playing alongside LeBron. However, we expect there to be first-year growing pains similar to that of Bosh and Love as his usage rate tumbles from the 29.6 percent he posted last season.
Now, what does this all mean for the Pelicans?
We know they've given themselves a promising core to build around with top overall pick Zion Williamson, fellow 2019 draft selections Jaxson Hayes and Nickeil Alexander-Walker and Davis trade acquisitions Lonzo Ball, Brandon Ingram and Josh Hart.
The Pelicans' long-term plan also centers around the draft picks acquired for Davis, and there is a possibility they could find themselves with a lottery selection down the road. After all, James will be in his late 30s when those picks are in play, and it's uncertain what he might do when his current deal ends after the 2021-22 season.
New Orleans will get a 2021 first-round pick if it lands in the top eight, otherwise an unprotected first-rounder in 2022. The club also has an opportunity to swap first-round selections with the Lakers in 2023 and will acquire a first-round unprotected pick in 2024 unless they defer to 2025.
So after giving up arguably the best player in franchise history, how can the Pelicans be as responsible as possible with those draft picks?
Data tends to make for smarter decisions, but truly meaningful player tracking data is scarcely available at the college level. This is where AutoStats is changing player valuation. The AI-enabled technology can collect college – and potentially high school and international – tracking data that previously didn't exist, enhancing an organization's ability to evaluate prospects.
The arrival of AutoStats could certainly bode well for franchises like New Orleans and Memphis – which recently acquired a pick that could be a 2020 or 2021 late-lottery selection or a lightly protected pick between 2022-24 in the Mike Conley trade – should they want to be part of the next statistical revolution.