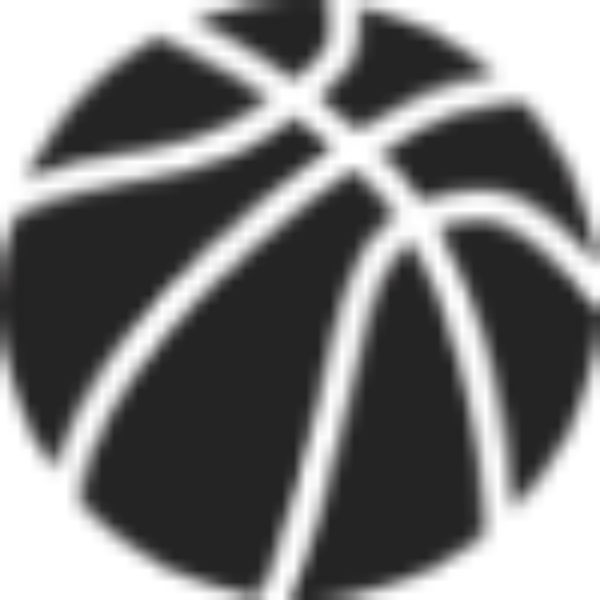 The NCAA Tournament is always full of surprises, and this year has been no exception. However, even with two No. 1 seeds and one No. 3 seed in the Final Four, this round of March Madness has somehow proven to be one of the most unpredictable.
Per ESPN's Tournament Challenge, only 0.003 percent of submissions correctly guessed the  Final Four. Last year, three times that fraction of brackets were picked correctly even though there was a No. 10 seed (Syracuse) crashing the party.
In 2014, there was a No. 7 seed and a No. 8 seed in the Final Four, and 0.006 percent (double this year's share) of people perfected their selections. Why is this combination such a surprise?
The answer is all in the brand. As of late, the two years that produced zero flawless Final Four predictions were the two years that included mid-majors (Wichita State in 2013, Butler in 2011).  Few had even heard of Wichita State (no, Wichita is still not a state) much less picked them to make that sort of run – remember, the Shockers' 34-0 regular season wasn't until the year after they made the Final Four. And that 2013 roster wound up having three future NBA players.
Butler was a slightly different story. The Bulldogs had already made it to the national championship game in 2010 and headed into the 2011 tourney having won nine straight. Yet Brad Stevens' team wasn't even favored to make it past Old Dominion in the first round, let alone be a member of the Final Four. Hardly a household name to fans then, even if it's become one since.
Still, these projections somewhat made sense on paper, given that Wichita State and Butler both would have to beat a No. 1 seed to even make the Sweet 16. Going into this year's tournament, these were the chances of each remaining team making it to the Final Four, according to FiveThirtyEight:
Gonzaga had the highest probability in the entire tournament pool of making it to the Final Four, yet just 37 percent of brackets put them there.
Back to brand. Especially when money is on the line, people are most comfortable choosing teams that have an established name. In other words, people are most comfortable choosing teams that have high seedings, flashy players, and measurable amounts of experience, regardless of anything else that may be relevant.
North Carolina checks all the criteria on that list. It leads the NCAA in Final Four appearances (20) and ranks second in total tournament appearances (48). Think about it. UNC has made it to the Final Four in over 40 percent of its total tournament trips. So, not only did the Tar Heels enter as a No. 1 seed, but one could say that, well … they've been here before. Throw in likely lottery pick Justin Jackson, who has averaged 19.8 points, 6.3 rebounds, and 4.3 assists through the Elite Eight, and it's no surprise that 45 percent of brackets picked UNC to make it this far.
Gonzaga, on the other hand, has been in the Big Dance 20 times and has never played in a single Final Four game. But they received a No. 1 seed for a reason. The Zags suffered just one loss in the regular season, posting a points per game differential of plus-23.4 – the best in Division I since Duke's 1998-99 juggernaut that featured five lottery picks. The next best this season was Wichita State at 19.6.
Point differential matters here. To win 30-plus games in a season is no easy task, but to win them by that much is truly historic. Gonzaga's schedule was no cakewalk, either, containing fellow NCAA Tournament teams in Iowa State, Florida, Arizona and Saint Mary's (three times). Still, people chose brand, so more trust was put into teams like Duke (40%), Arizona (45%), Villanova (48%), and Kansas (58%, the most commonly selected Final Four team via CBS).
Just 9 percent of brackets placed Oregon in their Final Four, compared to 27 percent in favor of fellow-No. 3-seed UCLA despite the Ducks finishing ahead of the Bruins in the Pac-12. Part of that could have had to do with the season-ending injury to big man Chris Boucher, but there are perhaps two bigger reasons. One, UCLA has 48 tournament appearances to Oregon's 15, including 18 Final Fours – all of which came well after the Ducks' lone previous trip, in 1939. And second, Lonzo Ball.
We can't forget South Carolina, which is easily the biggest reason for such bracket mayhem. Sure, they're a No. 7 seed, they have zero Final Four experience and don't have a single player who's a surefire first-round pick. Sure, they had a one percent chance of making it to the Final Four. Sure, just 0.2 percent of nearly 19 million people picked them to make it this far. But should we be this surprised that they did?
The Gamecocks had regular-season wins over Michigan, Syracuse and Florida and has a top-10 KenPom defense that's one of the most aggressive in the country. They have the SEC player of the year in Sindarius Thornwell.
Maybe it's not such a surprise. Maybe it's time that "brand" gets re-branded.
Photos By: AP Photo/Charlie Riedel/Young Kwak/Julio Cortez/Gerry Broome