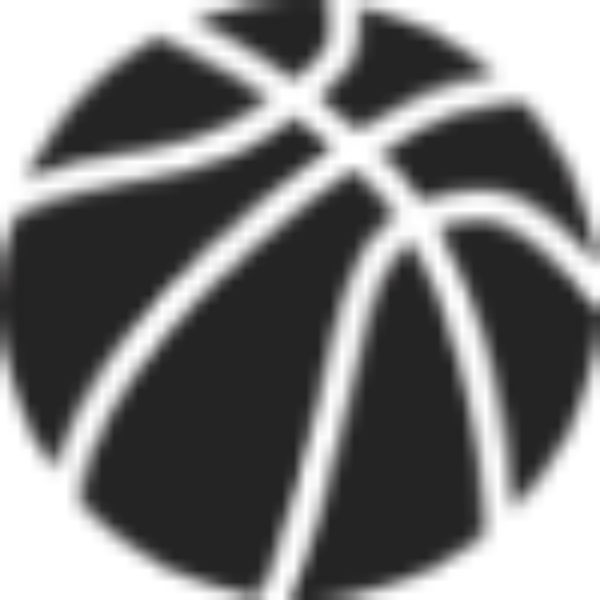 Right, before we begin, let's point out the elephant in the room. Yes, in the current COVID-19 pandemic no one is going to stadiums. Unless you are fortunate enough to live in New Zealand, which was the first country to allow fans back into stadiums on game day in June for domestic rugby union, you are likely being consigned to watching live sports from the comfort of your own living room. The thing is, fans were doing this even before the current COVID-19 era.
Pre-COVID, sports stadia around the globe were suffering from an illness of their own: the slow decline of fan attendance.
The financial news and opinion company 24/7 Wall St. reviewed 10-year changes in average home game attendance for professional ice hockey, baseball, basketball, and American football teams across North America. For 17 teams across those sports, the average home game attendance has declined by more than 10% over the past decade. In 2018, Fortune reported that MLB is currently facing its lowest attendance rate in 15 years and NFL teams averaged 66,648 fans at home during the 2019 regular season, the lowest figure since 2004. Indeed, US sports are not the only ones to be hit. Domestic rugby game day figures declined in 2019, and the BBC reported a discrepancy between the numbers of spectators that certain Premier League teams were reporting and those who actually attended, presumably in an attempt to keep sponsor and season ticket interest high.
The sports stadium is in retreat, and it is time for the owners and commercial partners of sports teams to halt the slide.
Data sourceD from here
Data sourced from here
But why? How can game attendance be declining when fans are becoming super fans? The answer lies in fan engagement.
As modern-day sports consumption moves forwards, the in-person fan experience does not compare favourably to watching a game sitting in your living room – or increasingly, in a specially designed and equipped media room. Today, fans can watch any game from anywhere, and view it in the comfort of their own home, eating their own food and drink, with the company of their choosing. And they watch the game unfold in spectacular, high definition on a big screen, while having reliable Wi-Fi to be able to use a second, and perhaps even third screen, to interact with others on social media to enhance the experience. The use of second-screening is rife: 80% of sports viewers say they use a computer or smartphone while watching live sports on TV. They use these devices to search for player stats, visualisations, live scores, following the action on social media and watching related videos.
Increasingly, fans require better reasons to leave the comfort and convenience of their homes, and teams are looking for more sophisticated ways to encourage them to do so. It's not an impossible task: research has demonstrated that fans can be persuaded back into sports stadiums. Northwestern School of Professional Studies found that 45% of "premium fans" (those who always or often buy season tickets) would pay more money for a better in-person experience.
The integration of sports data to drive the fan experience can play a huge role in achieving this.
Now, it would be disingenuous to claim that the integration of data in stadiums will magically, and solely fix the decline in attendance. A lot of factors have contributed to the decrease in viewership, and changes as simple as making parking, ticket prices, and everything associated with the in-stadium experience as convenient and affordable as possible, will likely have positive effects.
But data does have the ability to create unique fan experiences that help to cultivate the game day match experience that sports fans crave. It can flip the value prop in the fans' eyes that they feel they are now getting value for money.
Fans spend the bulk of time in their seats, so it is integral to keep them engaged while they are there. To get them closer to the game, many stadiums are now hanging huge scoreboard screens above the field to amplify the spectacle. Rather than simply showing the current score, these boards can instead be powered by a litany of sports data points, offering unique insights to fans. Match and player stats, particularly those using more advanced metrics, can uncover new game narratives, engaging fans in new ways. When the game is slow, the stadium can still capture fans' attention by engaging and gamifying them on their smartphones via data-powered interactive quizzes, competitions, and fan challenges.
We spoke to Mark Eisenstadt, Professional Services Manager at Daktronics, one of the global leaders in designing and manufacturing electronic scoreboards, programmable display systems and large-screen video displays. He echoes this sentiment:
Digital applications in and around a venue help provide an engagement aspect that fans really can't receive if they stay home. From the parking lot all the way to their seats, these communication mediums can engage and connect with fans to help them feel more part of an event and deliver the information they desire – even content they have at their fingertips with at-home devices.

The data rich environment in-venue provides context to the event that doesn't commonly fit onto your 16:9 television. While fans want data and information curated and delivered to them at home, there are many more opportunities to show them the same information while in-venue with an atmosphere that can't be achieved in their living room.
Bayern Munich – German footballing giants and recently crowned 2019/20 European champions – were looking to modernise their Allianz Arena football stadium in an effort to engage fans through a more connected stadium experience. Stats Perform helped the club power the new video walls and 1,200 screens around the stadium with compelling match content that engaged fans through real-time match statistics.
But it's not only about engaging and enticing fans in new ways. This is also about creating more direct revenue opportunities. Data can be used to drive additional advertising revenue from brands and sponsors. The additional sponsorship space available on stadium screens provides new and improved opportunities for brand promotion and for connecting commercial partners with on-field action and fans. Through electronic advertising boards, concourse screens and external signage, stadiums can attract new and existing commercial partners to invest, with the promise that they will get exposure in front of more engaged fans. With so many brands looking to reach sports fans, it is key for brands to stand out and appear credible. The incorporation of quality data into branded content, through bespoke ranks or metrics, allows them to differentiate their output whilst increasing relevance to sports fans.
By utilising detailed data solutions to create data-powered content, these sponsors can increase their relevance to and perceived association with sport and sports fans.
Eisenstadt believes that the current climate heightens the importance of this:
As teams and venues hope to extract similar sponsor revenue with less audience, those connections with that audience need to be greater, more personal and more action-oriented to drive revenue to the sponsor. And those messages can be integrated together through message centres and media networks, marquees and sidewalk displays, and concourse and in-bowl digital signage.
Lastly, the next frontier for the in-stadium fan experience will be dictated by how much sports venues adapt to accommodate the availability of legalised gambling, particularly in the US. In-play betting could revolutionise live sporting events. If the stadium becomes a focal point for those interested in wagering, perhaps with unique markets not offered outside of the live venue, then this could drive interest in and attendance at the games themselves. One can well imagine fans seeing player and match statistics on the big screen, highlighting potential betting angles through the use of data, and then wagering on markets via their personal devices. Once again, this opens up a huge opportunity for betting operators to sponsor advertising space and offer unique markets.
The transition to smart stadiums is an inevitable step in the evolution of the in-venue sports experience. With fan presence momentarily dropped to zero, there's a unique opportunity for stadiums to work with the available time and space to implement changes now that will drive the fan experience for years to come.
The total absence of fans has reinforced how important they are to the lifeblood of leagues and competitions. We need to get them back, and data can help.