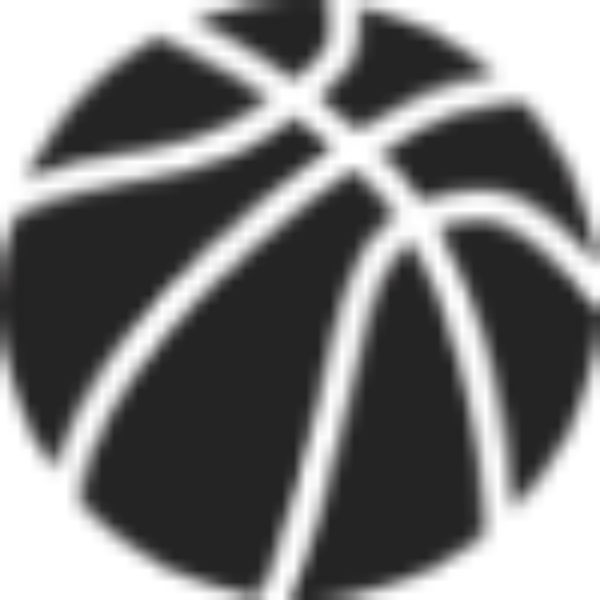 The effects of COVID-19 continue to ripple through the global sports ecosystem, with some of the world's major sporting events like the Olympics, the European Championships, and sports leagues around the world postponed.
Media organisations, rights holders and sports businesses have had to react and adapt quickly with new programming schedules for traditional broadcast and OTT, virtual live entertainment and a plethora of different types of sporting content to fill the void and stay in touch with sports fans. Marketing strategies have needed to adapt: content creation is facing an uphill battle and fans are left fishing for content on social media platforms, consuming virtual recreations of sporting events that were meant to be happening live and trying to satiate their thirst for sport by watching esports tournaments.
Against the backdrop of COVID-19, we turn our attention to some of the top trends that are impacting the sports industry in 2020.
1. Women's Sports
It might be unfair to lump this in with sports trends because sports trends can be short term. The rise of women's sports is much more than that. Without a doubt, the sentiment in the sports industry was that the 2019 FIFA Women's World Cup last year was a watershed moment for women's sport. The 2019 edition of the competition was the biggest ever, smashing ticketing and broadcast records.
Tickets for the semi-finals and final in Paris sold out within 48 hours, and FIFA themselves announced that ticket sales for the competition had already broken records despite the tournament being almost two months away.
Team sponsors and sports brands quickly seized the opportunity to invest in innovative ad campaigns, keen to be associated with women's sport. DW Sports, sponsors of the German team, ran a powerful campaign – "we don't have balls, but we know how to use them" – hitting back against stereotypes. The hard-hitting video has received widespread praise for its message of female empowerment. For England's squad announcement, famous faces such as David Beckham and Emma Watson revealed each of the 23 chosen players on social media, helping the unveiling to reach a new audience.
Broadcast records fell globally as a result of the tournament.  Before the tournament, the record UK TV audience for a women's football match was four million, but that figure was eclipsed four times during the tournament, culminating in a peak of 11.7 million as the England Lions lost in the semi-finals against the United States. Global records fell too: almost 59 million people watched Brazil's last-16 game against hosts France, making it the most-watched women's football match of all time. [1]
The Women's T20 Cricket World Cup was one of the global sporting events uninterrupted by COVID-19. Taking place between February and March, it carried on the momentum catalysed by the football World Cup last year. The tournament shattered records.
According to the ICC [2], it was the most-watched women's cricket event ever – generating 1.1 billion video views across ICC's digital channels. The final between hosts Australia and India became the most-watched women's cricket match ever on TV in Australia with 1.2 million viewers, and the 86,174 sports fans who packed the MCG that night was a record attendance for a women's sport match in Australia and second-highest attendance for a women's sports game globally, just shy of the 90,185 who watched the 1999 football World Cup final between the United States and China.
Part of the reason for the impact of the tournament was the organisers' decision to hold the women's tournament separate to the men's to increase its exposure. The impact of the T20 World Cup went far beyond just what happened on the field. As chief executive of Cricket Australia Kevin Roberts put it, this was "bigger than cricket and bigger than a sporting event. This is about empowering women and girls the world over."
While women's sport continues to face certain challenges, including smaller prize money, lower broadcast viewing figures and lower sports venue attendance, the momentum around women's sports is growing, opening up opportunities for the creation of new revenue streams through professional leagues, sponsorship, and increased ticket sales.
2. Esports
This was the moment, though temporary, when video games transcended the sports off of which they were created. Against the backdrop of COVID-19, there has also been a distinct rise in the attention share of gaming and esports, which continue to see huge viewership figures and increasing sponsorship revenues.
Last year marked a major milestone year for the esports industry. For the first time, it exceeded the billion-dollar revenue mark, achieving a 26% year-on-year growth rate in the process. In a pre-COVID-19 world, research firm Newzoo predicted the industry would grow a further 22% in 2020, the equivalent of an extra $244 million. [3]
Now, COVID-19 has blurred the line between traditional sports and esports. Formula One and NASCAR took their events virtual, featuring celebrity drivers, and broadcasting on Sky Sports and Fox. All of this means more opportunities for brands and sponsors to leverage esports (and streaming platforms such as Twitch, YouTube Gaming and Mixer) to build brand love, customer loyalty, and drive revenue.
Sports brands are now recognising esports streamers as influencers and celebrities in their own regard, with huge brand deals being signed by streamers. An example of this was Fortnite streamer Ninja who collaborated with Adidas to launch an exclusive, custom-designed pair of trainers, which sold out in less than an hour.
3. The Importance of Archival Content
Something left unchanged by COVID-19 is that publishers continue to face challenges building audiences across almost every channel, whether that's through search engines, social media or influencer marketing.  However, until very recently, the sports business has been deprived of the regular, unrelenting drumbeat of live action with which to engage their worldwide audiences. Broadcasters and publishers in the sports industry were forced to pivot their content strategy and rethink the types of content they produce to reflect the sudden disappearance of live games, opting for heavy use of archival content through reruns, analysis and throwback infographics.
But when audiences already know the outcome of sporting events, how do those in digital media make historical sporting moments engaging enough to grow brand awareness? The answer lies in storytelling. And storytelling needs data.
With so many companies competing for fan engagement, it is more important than ever to stand out. In a bid to distance yourself from the noise, data can be a massive differentiator. It helps build new angles and new stories by uncovering novel insights. These new stories build interest amongst audiences. Back that up with continued data-driven insights that tell the reader something new, and fans will stay longer and keep coming back.
For major rights-holders, broadcasters and digital players, investment in digitally-enabled storytelling and digitally-enabled services can lead to larger, more engaged global fan bases and the monetisation of these audiences.
Stats Perform's unique historical database gives clients access to a treasure trove of data not available anywhere else. The sports database boasts statistics and advanced metrics as far back as 1876 that provide broadcasters and digital media companies with meaningful observations designed to keep fans engaged.
4. The Rise of Player Prop Betting
Player prop bets are quickly becoming one of the most popular forms of betting on sporting events. Instead of a simple win/loss bet against a spread, prop bets allow for much more variety. With a prop bet, your bet is rarely dead and every situation can offer hope or fear depending on which side of the spread you're on.
This is particularly true in global football. As the sport increases its global reach and profile, football fan culture is experiencing a paradigm shift, with many supporters feeling attached to certain players, rather than the abstract concept of a club. This has led to an explosion of fan interest in player performance, which in turn had catalysed innovation in prop bet markets, both pre-play and in-play.
The globalisation of world football means that it's not just players from the traditional 'big' leagues that customers follow. It's equally important that player prop markets are offered on an increasingly long tail of leagues across the world. Players demand these markets, live data feeds from suppliers can drive accurate prices in-play, and operators can deliver them on all the big games. It's a golden formula and one welcomed by operators: player bets are margin rich, particularly when combined into multiples.
Opta Fast Player Statistics powers pre-match and live global football player props and player stats trackers for top-tier operators like Sky Bet, bet365 and GVC, helping them create new thrills from every foul, shot, pass and tackle.
5. Content Automation
Sports businesses and sport-adjacent businesses are looking to grow efficiencies wherever they can, and the realm of sports content creation is no exception. Every season professional sports clubs, bookmakers and sports news outlets publish countless match previews. Before each game, a summary of both competing teams detailing the highs and lows for their respective club is published, giving fans a preview as to what is in store for them.
On the backend, however, sports businesses and publishers are frantically coordinating large sums of data for each club to meet their fans' expectations. It is no wonder that more and more organisations within the sports industry are moving to automated reporting through natural language generation.
Natural language generation, or NLG, is a branch of the rapidly growing artificial intelligence industry. NLG uses structured data, like box scores for example, and converts them into thousands of human-sounding narratives at a rate faster than even the best sports journalist could write. Unlike the best sports journalist, NLG can only create stories based on pre-defined criteria. What this means is that those journalists are free to pursue the more in-depth analysis, speculate on the future of sports teams and players, and generally focus on pieces driving fan engagement, while leaving the monotonous work to the robots.
The Associated Press reported that by working NLG into their business model, they were able to free up hundreds of man-hours that would have been spent writing NCAA Division I men's basketball game previews. In the 2018 NCAA basketball season, the AP published over 5,000 game previews using NLG.
Content automation extends further than match recaps – at Stats Perform, we are rolling out seamless integration with our world-class sport analytics data directly into NLG. This way, Stats Perform customers can quickly have access to thousands of match previews, as well as dynamic player bios, all at their fingertips.
[1]: data sourced from BBC sport
[2]: data sourced from the ICC
[3]: data sourced from Newzoo