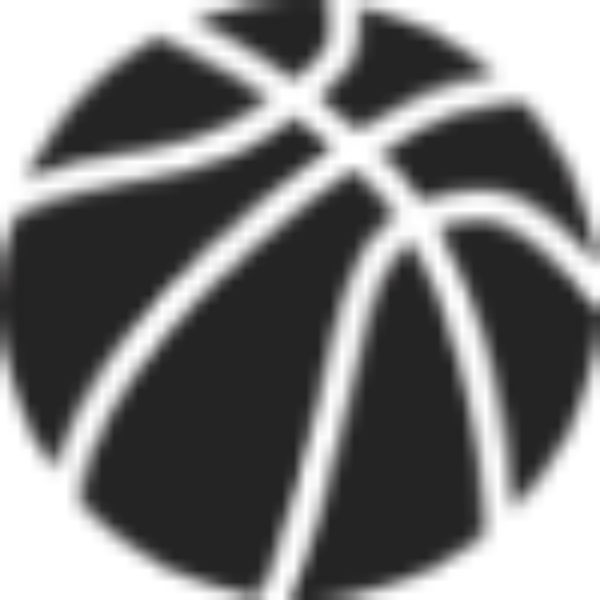 Ah, the end of the NBA season, where everything is sent into disarray and guys that never floated above minimum price for six months suddenly become startlingly relevant and slate-altering (looking at you, Christian Wood).
Around this time high-priced options become just as scary to bet on as low-priced dart throws due to the increasingly relevant "load-management" which is affording a lot of players some rest down the stretch and affording a lot of DFS players a lot of frustration. Throughout this article, I'll try to focus on players that I think have a high chance of playing starter-level minutes.
Point Guard
Star: Kemba Walker ($8,900 DraftKings, $9,000 FanDuel)
Walker's all over the place in terms of his range of outcomes, but his truly bad recent games have either been a result of blowout (Golden State) or a tough defensive matchup (Miami), while also having some fantastic performances against pretty good components (47 points against Utah, 36 points, 11 rebounds, 9 assists against Boston). Here, Walker draws about as good a matchup as you can get against the Pelicans defense whom every point guard is having a good game against – in their last 3 games, they've allowed Rajon Rondo to tally 24 points, 5 rebounds, and 12 assists, DeAaron Fox to record 25 points, 5 rebounds, and 12 assists, and Trae Young to explode for 33 points and 12 assists. Although perhaps not the playmaker the names listed are, Walker is a better shooter, and in his waning games before free agency, Walker gets a great opportunity to make a statement against a porous defense. If he can reach 15 rebounds + assists he can break 60 fantasy points.
Value: Landry Shamet ($3,800 DraftKings, $3,900 FanDuel)
Not a ton of value in the "under $5,000 section," but I think Shamet gives good value for near the minimum. Shamet sees starter minutes and has a reasonably good matchup in a probable shootout against a Rockets team that guards have had modest success against recently. Houston is quite good at defending the perimeter but has allowed at least one player to hit three or more 3s in each of their last 12 games, so they aren't untouchable. The minutes volume is the most important thing here though, as Shamet is priced near a lot of other guys that are barely in or completely out of their respective rotations.
Shooting Guard
Star: James Harden ($11,400 DraftKings, $12,400 FanDuel)
I've somehow managed to go until my fifth article without mentioning James Harden, so hey, call that a win.
The Rockets are still jockeying for playoff position in the West, with the possibility to get as high as second, so all systems should be go in what should be a very fun, close matchup on the road against the Clippers. Although the Clips have been a fairly stingy defensive team this year, Harden is near matchup-proof, and gets a bit of a bump if the game stays close; his scoring goes up to 39.3 PPG and 27 FGA in games decided by 10 points or less. This difference has been even more exaggerated as of late. In the four Rockets games decided by 11 points or less since March 15, Harden has averaged a whopping 52 PPG and 2.75 SPG on 32 FGA a game. With the season winding down the Rockets are leaning on Harden heavily, and in what should be a close game (Clippers currently -1.5) Harden has sky-high upside.
Value: Walter Lemon ($4,700 DraftKings, $4,800 FanDuel)
Lemon is representative of the classic "late season guy that gets a chance and does well" feel-good story. After riding the pine the entire season in Boston, Chicago scooped him up after a rash of injuries, and he responded with a fantastic debut (19 points, 4 rebounds, 6 assists, a block and 4 steals in 31 minutes) and a serviceable follow-up. What's most encouraging here is the volume he's getting. With Zach LaVine, Kris Dunn, Otto Porter, and Lauri Markkanen all out, there are so many minutes to spread around and little reason to think Lemon's workload will drop. While there's not much tape to go on – he's only played a total of seven NBA games in his career – he does seem to play hard and aggressively on both ends of the court (averaged over 2 steals a game his last two seasons at Bradley) and is quite fast, so he should be able to capitalize on an error-prone and defensively-weak Wizards team. With really nice defensive stat upside I think he's an especially enticing buy on FanDuel, where if he can grab a couple steals can really produce a nice statline.
Small Forward
Star: Danilo Gallinari ($7,400 DraftKings, $7,800 FanDuel)
Small forward is pretty thin at the top for this slate, with only Kawhi Leonard ($9,300 DraftKings, $9,100 FanDuel) surpassing $8,000 at FanDuel. Leonard has been the model of consistency in terms of fantasy output, constantly hovering somewhere around the 40-50 point mark, but with some really good high-priced options at other positions, I'm looking to save a little and banking on the upside of a cheaper option.
Gallinari is peaking at the right time, as he enjoyed an excellent month of March where he averaged 23.9 PPG on 7 FTA a game. Gallinari greatly buoys his floor via his ability to get to the charity stripe, and all three of the games in March where he got to the line at least 14 times (vs. the Knicks, the Thunder, and the Grizzlies) were against teams in the bottom-10 in free throw attempts allowed per game. Houston ranks 20th in free throw attempts allowed at 23.7 per game, and with three players in the top-50 in fouls per game this year (Harden, Austin Rivers, and P.J. Tucker, who will likely be the main defender of Gallinari), Gallo should be able to secure a pretty solid floor, and if he can manage to reach double-digit rebounds, he should be able to approach Leonard's production while saving you over $1,000.
If you're looking to save more, I think there are excellent mid-priced options at SF; guys like Jabari Parker and Jonathan Isaac have really nice ceilings for their price point if you really want to shell out at all other positions.
Value: Troy Brown Jr. ($4,900 DraftKings, $4,300 FanDuel)
Brown is a really interesting case, a bit of a do-everything type player that's getting a longer leash as the season winds down and showing signs of improvement along the way. Most notably, he came into the league with a suspect jumper but has hit eight 3s in his last two games. While this is likely an aberration, the development is exciting, particularly when he gets a really good matchup against the beat-up Bulls and their bottom-10 3-point defense. While his results have been a little all over the place, he's getting starter minutes now, and with the potential to contribute in four categories there's a lot of things to like, particularly in a matchup which should showcase as many youngsters as possible.
Power Forward
Star: John Collins ($7,300 DraftKings, $7,500 FanDuel)
I'm a little wary on this one since Collins was rested in the Hawks last game, but since he played 38 minutes in the game prior against Milwaukee, I would think he's still a full go and won't be minutes restricted. Philadelphia has been miserable guarding the paint without Joel Embiid, ceding 56.6 points in the paint a game when he doesn't play. Since nearly all of Collins' work is done in the paint, the setup is really good here, particularly with the position being rather thin near the top. Unless news comes out saying otherwise, a full workload should mean a very good outing for Collins.
Value: Ivan Rabb ($4,200 DraftKings, $4,800 FanDuel)
Jonas Valanciunas is done for the year, and Joakim Noah is still ailing, so the travelling infirmary that is the Memphis Grizzlies has an absolute dearth of bigs, which should push Rabb back to starter-type minutes.
In a three-game stretch earlier this year when Valanciunas wasn't available post-trade and the Grizzlies were similarly short-handed, Rabb averaged over 30 minutes a game and nearly had three straight double-doubles (nine rebounds in the latter two) and averaged a block and a steal in the short stretch as well. Portland has been fairly stingy around the rim but lose some of that strength with the untimely injury to Jusuf Nurkic, and Rabb doesn't need to do much past just existing around the rim for 30 minutes to provide decent value here.
Center
Star: Nikola Vucevic ($9,600 DraftKings, $9,500 FanDuel)
The Magic are one of the few teams left that have their playoff status still in question, so Vucevic is among the "safest" star picks out there due to a guaranteed workload. In addition, he's had very good numbers against the Knicks so far this year, averaging 25 PPG, 11.7 RPG, 5.3 APG and 2.0 BPG on 62.7 percent shooting over their three prior meetings. For their part, the Knicks rank in the bottom-10 in terms of points allowed in the paint per game (50.7 per contest) and have been getting especially beat up recently (in their last two games, they've given up 54 and 66 points in the paint against the Heat and the Bulls, respectively), so I consider Vucevic to have as good of a floor as anyone on the slate, with a very good ceiling as well, if the Knicks can keep it close.
Value: Willy Hernangomez ($4,100 DraftKings, $5,500 FanDuel)
Although the actual impact he has on the court can be disputed, with a PER higher than Russell Westbrook, Blake Griffin, and Bradley Beal on the season, Hernangomez always produces numbers when he gets playing time. In the wake of Cody Zeller's knee injury, he's gotten some extended playing time and strung together a couple of impressive performances, and gets a wonderful matchup against the Pelicans' woeful defense, which has given up at least 110 points in 21 straight games, a stretch in which they've given up a whopping 57 points in the paint per game. Hernangomez runs the floor well and should be able to thrive against the run-and-gun style of the Pelicans, and even in somewhat limited minutes should get ample opportunities to stuff the stat sheet.