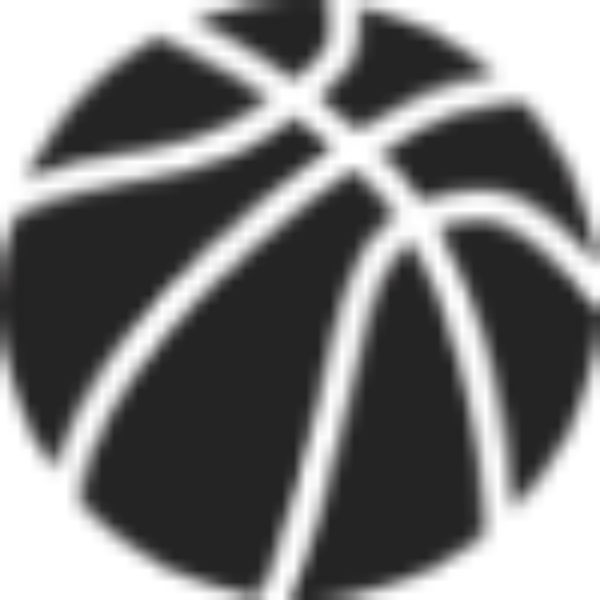 Over the first couple months of the NBA season, many hoops fans considered the MVP race to be a dead heat between Giannis Antetokounmpo, Anthony Davis, Kawhi Leonard, and – of course – LeBron James.
But don't count out the reigning MVP, who has claimed his stake to the crown with an absolute monster month.
On Dec. 13, James Harden exploded for 50 points, 11 assists, and 10 rebounds in a win against the Lakers. Harden has averaged a jaw-dropping 40.3 points, 7.1 rebounds, and 9.4 assists per contest since then. During that span of games, Harden joined Michael Jordan, Kobe Bryant, and Allen Iverson as the only players in NBA history to record five straight games of 40 or more points.
When a superstar is in the midst of that type of run, he becomes close to a lineup lock in daily fantasy. Harden ($12,500 salary on DraftKings/$12,600 on FanDuel) is easily our highest projected player of the Jan. 11 NBA slate with 66.81 DK points and 62.40 FD points.
Here are some of our other picks for Friday night's games:
Point Guard
Star: Donovan Mitchell, UTA ($7,900 DK/$8,100 FD, SG only on FD)
Mitchell is the only NBA-caliber point guard available on the Jazz roster for tonight. Literally. Ricky Rubio, Dante Exum, and Raul Neto have been ruled out for tonight's game against the Lakers. The only other PG on the roster is Naz Long, who is on a two-way contract and has spent most of his time in the G-League. Mitchell will receive all the minutes he can handle, and he is a solid bet to surpass 40 minutes with high usage. STATS has him projected for the largest minute total of Friday's slate of games. Mitchell is coming off a 33-point, 7-assist performance on Wednesday night, and he has shot at least 50 percent from the arc over his past two contests. Utah has a back-to-back game against Chicago on Saturday, and Rubio, Exum, and Neto have already been ruled out of that contest. For that reason, Quin Snyder may choose to manage his star guard's minutes carefully, but our guess is that the Jazz use Mitchell as much as they need to tonight, and look for an opportunity for him to get some rest tomorrow.
Value: Jalen Brunson, DAL ($3,400 DK/$3,700 FD)
Dennis Smith Jr. has been ruled out for tonight's contest against Minnesota, opening the door for Brunson to make an impact off the bench. With a healthy roster, Brunson has found himself as the odd man out of the Mavericks rotation, making him difficult to trust in daily fantasy. However, when his number has been called upon, he has returned terrific value. Last Saturday against Philadelphia, Brunson collected 13 points, 11 rebounds, and eight assists in 26 minutes with fellow PG JJ Barea out. We expect Brunson to see around 21-23 minutes tonight, but if he surpasses that total, he would be well worth his low cost.
Shooting Guard
Star: Harden, HOU (salaries above, also PG eligibility on DK)
In addition to his historic run, the Rockets will continue to be without Chris Paul and Eric Gordon, which has been pushing Harden's minute total near 40 a night. In fact, Harden has played over 40 minutes and has attempted at least 30 field goal attempts in Houston's last three games. He has dropped 40 points in six of their last eight. Harden may be expensive, but while his usage continues to be off the charts, he remains the best DFS player in the slate.
Value: Malcolm Brogdon, MIL ($5,700 DK, PG eligibility/$6,100 FD)
Giannis was downgraded to doubtful for tonight's contest at Washington, and Eric Bledsoe is listed as questionable. Brogdon will be a major beneficiary if neither suit up, coming off a 24-point effort in which he logged 36 minutes on Wednesday. Brogdon contributes in multiple categories, and the ball will be in his hands plenty tonight as the Bucks will look to him to create offense. STATS projects Brogdon to receive 34 minutes tonight, even with Bledsoe in the lineup. In addition, he has shot 64.1 percent from the field over his last five games. Brogdon is a strong value-play for this price tag, with even more upside should the Bucks decide to hold Bledsoe out.
Small Forward
Star: Otto Porter Jr., WAS ($5,800 DK, PF eligibility/$6,100 FD)
With a number of injuries across the league, the small forward position is rather bare for tonight's slate, especially with FanDuel's single position eligibility. Porter missed 10 games in December with a knee injury, and he has slowly been worked back into the rotation in January. Scott Brooks finally took the training wheels off of Porter's workload on Wednesday, and Porter responded with 23 points and six rebounds in 33 minutes. Washington's contest against the Bucks has the second highest projected point total on the evening (226), and the Wizards have been craving the emergence of a secondary go-to scorer alongside Bradley Beal since John Wall went down. This may be one of the last buy-low opportunities for Porter, as his usage, scoring, and playing time are sure to increase on a thin Washington roster.
Value: Jae Crowder, UTA ($4,400 DK, PF eligibility/$4,800 FD)
Crowder is another Jazz player who should see a minutes and usage bump due to Utah being shorthanded. Crowder played 29 and 34 minutes over Utah's last two contests, respectively, and STATS projects him to land in between those totals tonight. Crowder is known as a multi-category stat stuffer with the potential to rip off a high scoring total once in a while (he had 30 points on New Year's Day against the Raptors). If you are looking for a safe SF play who will see more than his 27.2 minutes per game average, with the potential to get hot for a big scoring night, then Crowder is your guy.
Power Forward
Star: Kyle Kuzma, LAL ($7,200 DK, SF eligibility/$7,300 DK)
Kuzma has been outstanding since LeBron James got injured on Christmas day, despite missing a couple of games with an injury of his own. Kuzma knocked the rust off on Monday night before exploding for 41 points against Detroit on Wednesday. Since James' injury, Kuzma has averaged 37.6 minutes per game (only factoring in games when he was not injured). Although he doesn't contribute much in other categories outside of scoring and treys, he has attempted 20 FGA or more in four of his last five healthy contests. In three of those games, he attempted 10 three-point shots. He's a threat to drop 35+ with multiple threes on any given night.
Value: Pascal Siakam, TOR ($6,700 DK, C eligibility/$6,900 FD)
Siakam has posted back-to-back double-doubles this week, and he has surpassed 30 minutes in three of the Raptors' last five games. He has also posted scoring totals of 30 and 28 points since the calendar flipped to 2019. STATS projects Siakam for 32 minutes tonight while flirting with another double-double. Siakam is trending upwards heading into tonight's matchup against the Brooklyn Nets, and this may be one of the last chances to capitalize on a player whose salary should continue to rise. Siakam's salary may be high for the value category, but he is a good bet to outperform his projections (and salary) based on recent play.
Center
Star: Joel Embiid, PHI ($11,000 DK/$11,100 FD)
Embiid has played at least 34 minutes in four of the last five 76ers contests, and he continues to post double-doubles on a near nightly basis. Philadelphia's matchup with Atlanta has the highest projected point total on the night (231.5), and the Hawks rank as the eighth-worst rebounding team in the NBA. Beware of the blowout potential in this game, as the 76ers are favored by 12.5 points, which would obviously cap Embiid's playing time. Atlanta has been playing slightly better ball lately, nearly upsetting Toronto on their home floor on Tuesday. Embiid is still our highest projected scoring center tonight.
Value: Tristan Thompson, CLE ($5,800 DK/$6,200 FD)
Thompson was a popular play on Wednesday night with teammate Larry Nance Jr. out against Davis and the Pelicans, but he laid an egg with just six points, 10 rebounds and zero blocks in 29 minutes. Nance is out once again, which should help Thompson reach, or even surpass, the 30-minute threshold, especially with Clint Capela lurking across the court. Thompson had posted back-to-back double-doubles before Wednesday, and he has added five assists in each of the last two games. Many will fade Thompson after his dud on Wednesday, but STATS projects another double-double for the Cavs center.