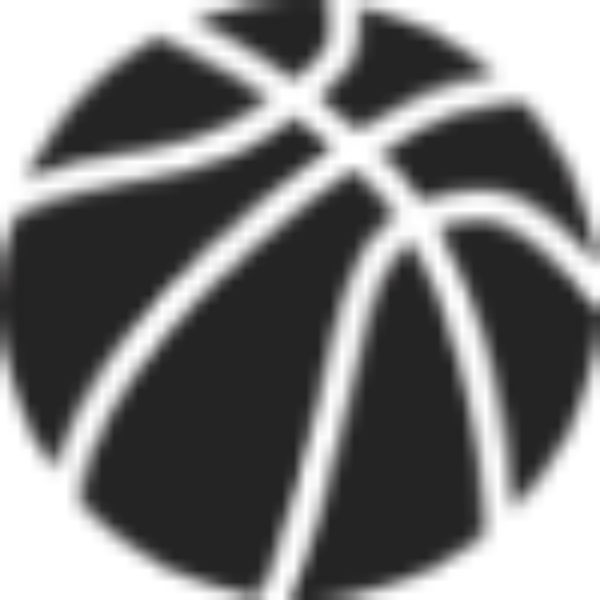 March Madness is here, and things are getting more volatile in the NBA. Certain teams with playoff slots locked are starting to rest their players more liberally, while teams looking for a playoff push will lean more and more heavily on their stars.
Compared to other Wednesdays, we get an uncharacteristically abbreviated slate featuring just six games. Although these kinds of slates limit your options a bit more, they also reward nailing a low-priced or contrarian pick more than a bigger slate with more options. Let's get into some high- and low-priced options to watch for on Wednesday.
Point Guard
Star: Steph Curry ($9,300 DraftKings, $9,200 FanDuel)
With all the talent on the Warriors, the star-studded lineup of the Dubs tends to cannibalize each other since they all cut into the volume of one another. So when one of the star players gets announced out, it's a boon to the others' value. Here, Kevin Durant has already been announced out for Wednesday with an ailing ankle, so Curry and Co. get access to a litany of stats that aren't typically there. In the one game Durant has missed this year, Curry was gunning, launching 33 shots in 37 minutes. Despite shooting just 36 percent from the field that game and accumulating no defensive stats, Curry still put together a nice fantasy night with 33 points, 8 rebounds, and 6 assists. In what should be a fun matchup in Houston, look for Curry's shot volume to see a big increase, and give him a really good ceiling, unlike what he typically has on a given night.
Value: D.J. Augustin ($4,300 DraftKings / FanDuel)
Augustin is really a nice player whose value has been driven down recently by a string of tough matchups against good defenses in which he didn't produce (at Memphis, vs Dallas and at Indiana). Regardless, Augustin is still getting a good volume of minutes, and he gets a nice chance to bounce back against a generous Wizards defense here. He probably won't win you the slate, but you get a good chance of getting about 30 fantasy points here.
If you're looking for someone for the bare minimum, I'm considering Dante Exum as a Hail Mary against the suddenly competitive Suns. He can't look any worse than he did in his first game back against the Thunder and there's upside against the Suns' error-prone offense and weak defense.
Shooting Guard
Star: Bradley Beal ($9,800 DraftKings, $11,200 FanDuel)
Beal has ascended to elite since the injury to John Wall, averaging 28.4 points, 5.8 rebounds, 6.6 assists, 2 steals, and 21 shots per game since the all-star guard was lost for the year, and has been filling up the rebounds and assist numbers at a LeBron-esque clip in March, averaging 8.0 rebounds and 7.8 assists. The growth in these two categories has vaulted Beal to superstar-level play in daily fantasy, where we now see him inching closer to shooting guard kingpin James Harden salary-wise. With Washington shockingly still in the playoff hunt in the East, look for the Wizards to lean extremely heavily on the sharpshooter in the coming weeks.
Although his numbers against the Magic this year have been modest, his first two outings against them came when Wall was healthy – in his most recent outing he tallied 27 points on an efficient 10-17 shooting, with 6 rebounds and 7 assists. In addition, the Magic have been getting torched by opposing guards. Mike Conley and Avery Bradley combined for 47 points in their most recent game, the trio of Luca Doncic, Jalen Brunson, and Tim Hardaway Jr. combined for 57 points in the game prior, and J.J. Redick and Jimmy Butler combined for 40 points the game before that. If Beal can get a few threes to go down (for as good/efficient as he's been this year, his 3-point percentage is rather low at just under 35 percent for the year) he should enjoy an excellent scoring night, which should be supplemented nicely with his surging rebound and assist numbers.
Value: Luke Kennard ($4,600 DraftKings, $5,000 FanDuel)
For whatever reason, the stout Heat defense haven't been able to guard the 3-point line at all recently – in their last three games Kyle Lowry and Danny Green combined for 11 threes against them, Kevin Love, Jordan Clarkson, Collin Sexton and Brandon Knight combined for 16 threes, and even the unlikely trio of Marvin Williams, Nicolas Batum, and Frank Kaminsky combined for 10. Luke Kennard is as good as anyone on that list at shooting the ball, and should be able to capitalize on the Heat's woes at defending the arc. Additionally, Kennard has shot well in his two games against the Heat earlier this year, averaging 19.5 points on 50 percent shooting. There's good upside here.
Small Forward
Star: Paul George ($9,600 DraftKings, $10,000 FanDuel)
Well, when choosing for a small forward star player it's either George or (checks notes) Kelly Oubre, so there wasn't much competition here. The real question is whether George – whose play has been sliding a bit lately – is worth the salary given a couple of duds he's thrown up in his last two games (the Clippers outing was a disaster, and the Utah one was only buoyed by three steals and a block). While the decreased shot volume and bundles of turnovers his past couple games is disconcerting, I still think it's nothing more than an aberration and that this is a rather good time to buy (relatively) low on George, as a matchup against a Nets team he exploded for 47 points and 15 rebounds against in their first meeting (remember that 25 point fourth quarter?) is exactly what he needs to get himself back on track. George is a better shooter than his 30 percent in March shows, and perhaps finding some space against the Nets zone will afford him a couple open looks and get himself back into rhythm.
Value: Joe Harris ($4,500 DraftKings / FanDuel)
I wanted to put Royce O'Neale here, but with Ricky Rubio now probable for Wednesday, O'Neale's volume is very likely to take a hit.
Not much injury news has come out yet, although DeMarre Carroll has been announced out already, which should mean Harris will get a little bump in minutes. In addition, in their first matchup against OKC and the aforementioned George, Harris played 34 minutes, scoring 19 points and grabbing 7 boards. Generally a pretty good defender with a good build, Harris should at least log heavy minutes again in an attempt to get the strongest matchup against George.
That said, Harris is a low-volume player who, while efficient, needs to make the most out of the opportunities he gets, because they're likely to be limited. OKC doesn't cede a ton of 3-pointers per game, so admittedly his upside might be capped.
Power Forward
Star: Blake Griffin ($8,100 DraftKings / FanDuel)
Power forward is in this weird spot where without a clear-cut ace option most nights (I'd count this one as one of those) you're just waiting for injury news and looking for a value pick to slot in. If you are willing to shell out though, I do think this will be about as low as Griffin's price will go. Griffin's value has been torpedoed lately by a mixture of inconsistent shooting, as well as a lack of volume due to the decisiveness of the Pistons' recent games; four of their last six games have been decided by 12 points or more, a stretch in which he's averaged just 30.7 minutes a game, about five minutes less than his season average. In a game that's projected to be really close (Miami is -2 as this gets posted), Griffin should see the minutes he needs to inflate his productivity.
Griffin's rebounding numbers have also seen a boost in his games against the Heat this year. He's averaged 10 per game in three meetings this year, including a season-high 15 on Nov. 5. Whether that's because of Andre Drummond being preoccupied dealing with Hassan Whiteside and Bam Adebayo, or just because the Heat miss a lot of shots (they rank just outside the bottom-10 in field goal percentage), Griffin should see a chance to improve on his numbers in that category.
Value: Markieff Morris ($3,400 DraftKings, $3,500 FanDuel)
Major caveat here as Morris is dealing with an issue with his neck and may not play on Wednesday – if he does not, Rodions Kurucs has been playing well lately and should see a slight uptick in time with Carroll out, and is fairly cheap ($4,600 on both DraftKings and FanDuel).
Stretch forwards have had some good success against the Nets – recently Kevin Love (24 points with four threes, 16 rebounds), Dwight Powell (20 points on 5-6 from three), and Kelly Olynyk (25 points on 9-13 from the field, 3-5 from three) all enjoyed good nights against Brooklyn. Whether that's because they're exploiting a size difference (the Nets often go small) or because they're able to find holes in the Nets defense (they like to fall into a zone, which can be susceptible to pockets of space to hit threes), the matchup is nice for a guy that fits a similar archetype like Morris. Although he's a lite version of the aforementioned stretch bigs, Morris still has a fairly polished offensive game and can definitely punish open looks. If he can grab a few rebounds he could be a very nice value for the bare minimum price on FanDuel.
Center
Star: Jonas Valanciunas ($6,700 DraftKings, $7,800 FanDuel)
The Hawks are a bad defensive team, but especially so on the interior, where the conglomerate of John Collins, Alex Len, Dewayne Dedmon, and whomever else are not great at defending the rim. Valanciunas runs the floor well, and fittingly seemed to thrive against the Hawks and their up-tempo system that ranks first in the NBA in possessions per game. He had one of his best games as a Raptor against the Hawks earlier this year, going for 24 points and 13 rebounds on 9-12 shooting in just 27 minutes. The situation gets even better when you consider he's taking four more shots per game and playing almost seven minutes per game more than when he was on the Raptors. A polished offensive player on a team with a dearth of offensive weapons, Valanciunas' stock has skyrocketed since joining the Grizz and I believe he has near top-flight center upside in this matchup.
Value: Joakim Noah ($4,700 DraftKings, $4,800 FanDuel)
The field of centers under $5,000 is looking ugly (Nerlens Noel? Thomas Bryant?) so I'm actually doubling up on players from the same team here. Noah has had a mini-renaissance this year, and although he doesn't play a ton of minutes (he rarely shares the court with Valanciunas) his per-minute rates are pretty impressive. Despite barely pushing 25 minutes most nights, he's still close to a double-double night after night, supplemented by good assist numbers (a staple of Noah) as well as some defensive stats to boot. Past this, a lot of what applies to Valanciunas applies to Noah as well; a good matchup against a weak interior defense. If you're looking for a cheap center that could get you 30 points, Noah could fit the bill.