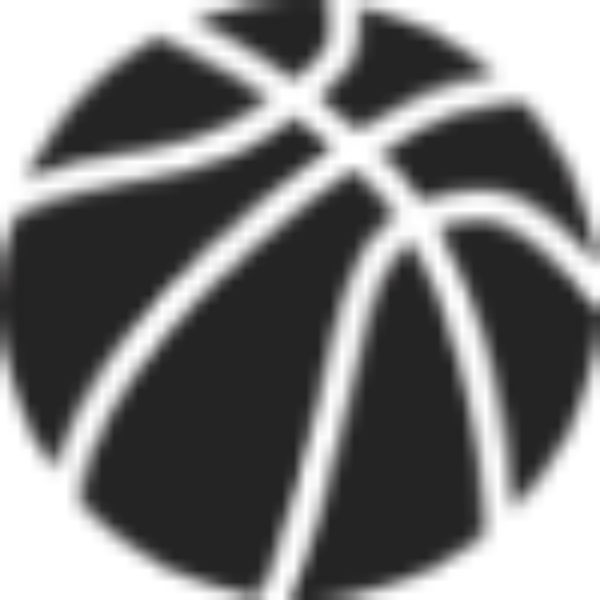 Gone are the days of the lumbering, back-to-the-basket center. Now, we have unicorns.
Big men like Joel Embiid, Anthony Davis and Karl-Anthony Towns – all of whom fit snuggly under the unicorn descriptor – have changed the way the modern game is played. They can step out to the 3-point line, handle the ball, run in transition and do just about everything else that was once a guard's job.
This flexibility that modern big men provide has opened up exciting opportunities for lineup configurations. We'll use Stats Perform's proprietary lineup data to analyze how three teams – the Philadelphia 76ers, Los Angeles Lakers and Minnesota Timberwolves – are using their big men in effective ways to earn distinct advantages.
Philadelphia 76ers
The 76ers have the luxury of rostering two of the most versatile big men in the league – Embiid and Al Horford.
When Philadelphia added Horford in the offseason, many questioned how much he would play alongside Embiid. They both can shoot the ball well enough and defend the perimeter, so it wasn't crazy to expect that they could share the floor at times. Still, it seemed likely that they might be staggered in an effort to optimize their respective skillsets.
Thus far, 76ers coach Brett Brown has opted to play them together for brief stints at the beginning of halves and in crunch time, while splitting them up the rest of the contest.
They've been predictably successful while staggered. Philadelphia has a net rating of 10.8 with Embiid and no Horford, and a net rating of 7.3 with Horford and no Embiid.
What may be surprising, though, is that their minutes together have been equally impressive. With both Embiid and Horford on the floor, the 76ers have a net rating of 11.1.
Their offensive rating actually dips with both on the court to 110.0 points per 100 possessions (from 114.6 with just Embiid and 117.8 with just Horford). But that drop is offset by a remarkable score in defensive rating. With Embiid and Horford playing, Philadelphia is allowing 98.9 points per 100 possessions – a vast improvement over its score with just Embiid (103.8) or just Horford (110.5).
Simply put, when Embiid and Horford are manning the paint together, the 76ers have one of the best defenses in the league. Their interior dominance gives the team's talented perimeter defenders license to look for steals and close out hard on shooters.
Philadelphia is second in the league in steals per game at 8.90 per contest, just behind the Bulls (9.50), and has also allowed the fewest 3-point attempts per game at just 26.0, far fewer than the Detroit Pistons' 29.9.
It hasn't all been smooth sailing for the 76ers early on, but the early success of the Embiid-Horford pairing bodes well for a team with legitimate title aspirations.
Los Angeles Lakers
The Lakers made a huge splash by acquiring Davis from the New Orleans Pelicans over the summer and a smaller one by signing veteran center Dwight Howard.
Though most people expected that Howard would play a limited role, he's been a crucial part of Los Angeles' blistering start. In fact, Davis' best work has come with Howard on the floor, and not as a lone center. Heading into play Wednesday, the Lakers had a 21.4 net rating with Davis and Howard playing together and 22.7 with Davis, Howard and LeBron James on the floor.
Meanwhile, when Davis plays as a center in the absence of JaVale McGee or Howard, Los Angeles' net rating drops to 5.7. Without James as well, the club's rating drops all the way down to -17.0.
With Howard patrolling the middle, Davis has the freedom to defend on the perimeter, get out in transition, and operate as more of a playmaker offensively. Howard may not command many touches – or score many points (7.0 per game) – but he's doing the little things that allow Davis to play his best game.
Howard's 3.4 blocks per 100 possessions heading into Wednesday's action are his highest mark since he swatting 3.5 during his first stint with the Lakers in 2012-13. On offense, he's at a career-low 9.2 field goal attempts per 100 possessions, but shooting a career-best 73.8% from the field.
This efficiency around the basket has opened things up for Davis, who is on pace for career highs in 3-pointers attempted per game (3.2) and 3-point percentage (34.3).
At the start of the season, we might have expected the Lakers to excel with Davis at center and James at the point. What's become clear, though, is that much like Philadelphia, Los Angeles' most effective lineups have been the oversized ones.
With Howard or McGee locking down the paint, Davis has been able to best display his unicorn qualities.
Minnesota Timberwolves
Unlike the 76ers and Lakers, the Timberwolves had a relatively quiet offseason, choosing to build around the pieces they already have – namely Towns.
Towns is alone on the roster as an established big man, so Minnesota often opts to go with four shooters around him, including Robert Covington, a 3-and-D wing player, at power forward.
This style – four shooters around a big – represents a stark contrast to the two-big lineups that the 76ers and Lakers have employed, but it has been similarly successful.
With Towns and Covington on the floor with no other big men, the Wolves had a net rating of 4.0 and an offensive rating of 118.3 points per 100 possessions entering play Wednesday.
When Towns is on the court without Covington, that net rating falls to 2.4. Even worse, when Towns shares the floor with another big man (not Covington), Minnesota's net rating plummets to -8.2 and its defensive rating rises to 120.3 points per 100 possessions.
This struggle in traditional two-big lineups is largely a personnel issue as the Wolves lack talented backup big men and have an endless stream of lengthy 3-and-D wings. It also represents an attempt to move to a more modern brand of basketball.
Minnesota is fourth in the league with 39.3 3-point attempts per game, a byproduct of using lineups where positions 1 through 5 all shoot the 3 with some frequency. In fact, the 5 – Towns – is shooting 42.7% on his team-high 8.7 3-point attempts per game. If that continues, the Wolves are likely to be prolific offensively with Towns on the court.
Defensively, the one-big-man approach pays distinct dividends. Towns has improved his defense to the tune of a career-high 102.9 defensive rating and 1.4 blocks per game entering Wednesday. Still, he looks comfortable defending the paint as opposed to the perimeter.
Covington's length and quick hands help out in that regard as his ability to guard the 3-point line has been key to Minnesota's effort at that end. However, when a more traditional center like Gorgui Dieng replaces Covington, the team's flexibility and mobility on the wing quickly dissipates.
As a result, it should be interesting to see if the Wolves decide to double down on this style or choose to acquire a big man who can slide next to Towns as they try to chase down a playoff spot in the Western Conference.
Advanced analytics and data analysis provided by Stats Perform's Matt Scott