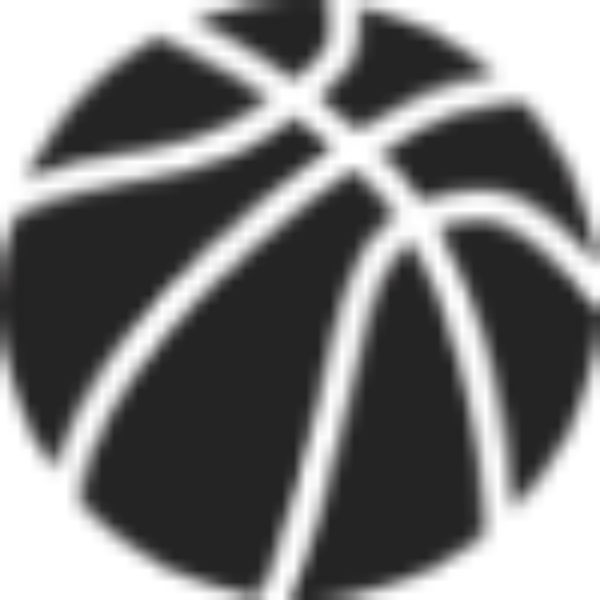 Before the season began, the Warriors (86 percent) and the Cavs (48 percent) had the best chances of earning the top seeds in their respective conferences, per FiveThirtyEight. As of February 17, right before All-Star weekend, both teams' probabilities had increased to 95 percent and 77 percent. The highly desired NBA Finals rematch was looking promising.
The Cavs, of course, ended up finishing second after dropping their final four regular-season games, twice resting LeBron James and seemingly ceding that top spot to the Celtics. Unexpected, sure, but hardly earth-shattering considering they went .500 in their final 46 games.
Perhaps the most shocking FiveThirtyEight statistic suggests that, going into the playoffs, Cleveland's chances of making it to the Finals stood at a mere 11 percent (to Golden State's 66). Betting markets were far more bullish on the Cavs, giving them approximately a 75 percent chance to make it out of the East despite their underwhelming regular season.
The Cavs have doubled their FiveThirtyEight chances after sweeping the Pacers in Round 1, but they're still the East's third-likeliest team to make the Finals (through Monday's games), behind a pair of teams that are far from a sure thing to make it out of their opening series:
Celtics (26%)
Raptors (23%)
Cavaliers (22%)
Wizards (16%)
Bet you didn't see that one coming.
Next up is either Toronto or Milwaukee, though the Raptors swung things considerably in their favor with Monday's 118-93 rout. Should the Cavs be rooting for a playoff rematch against Toronto or the young Bucks to break through?
Young and inexperienced, Milwaukee has given Toronto fits at times with its athleticism on defense, posting a 100.1 defensive rating that's the playoffs' second best behind only the Warriors'. The return of Khris Middleton – who didn't face the Cavs in the regular season – mixed with the ever-growing confidence of Giannis Antetokounmpo could hand Cleveland's already-shaky defense some problems if the Bucks advance.
Antetokounmpo played all four regular-season games against the Cavs and averaged 24.0 points while getting to the free-throw line 43 times. He had 34 points, 12 rebounds, five assists and five steals – Anthony Davis was the only other player to post such a line – in Milwaukee's only win in the series, which also happened to be the lone time LeBron James, Kyrie Irving and Kevin Love all played.
The defender who gave the Greek Freak the most issues might surprise you.
Richard Jefferson fell out of the Cavs' rotation by the end of their series against the Pacers, but it'll be interesting to see if Tyronn Lue brings him back in a potential Bucks matchup.
Jefferson also did a nice job against DeMar DeRozan as the Cavs won three of four against Toronto. So did the man who saw the majority of Jefferson's minutes in the first round, Iman Shumpert.
Considering Cleveland has yet to see a Milwaukee team with Middleton, and hasn't faced the full-strength current iteration of the Raptors – Serge Ibaka and P.J. Tucker weren't around for the Cavs' three victories – the second round may be the toughest obstacle for James and Co. on the path to a third straight Finals.
Golden State's biggest test isn't likely to come until the conference finals. Both the Jazz and Clippers are dealing with key injuries, but looking down the road to a matchup with Houston's high-octane 3-point variance or the Spurs' balanced machine reveals a more complicated mission.
After combining for 140 wins last season, the Spurs and Warriors never did get to meet in the playoffs. That might change in Round 3 this time and, if it does, the league's two best defenses will be on full display.
In two games against Golden State, Kawhi Leonard guarded Draymond Green for a span of 6 1/2 minutes, holding him to a mere two points.
Draymond dominated on the other end of the floor, however, allowing LaMarcus Aldridge to scored just 11 points in 17 minutes of matchup time. Likewise, Andre Iguodala held Kawhi to eight points in 9 1/2 minutes.
It's hard to read too much into those numbers considering of the three meetings, the only one in which each team had a fully functional roster took place on opening night in October – a 29-point Spurs win at Oracle Arena. It took five months, but the Warriors got revenge in San Antonio, coming from 22 down to beat the Spurs 110-98 on March 29 even without Kevin Durant.
Vegas considers a Warriors-Cavs rubber match a near certainty by exact matchup standards, giving it a 59 percent chance of happening after both teams' opening sweeps. There are still some stars that need to align, but it looks even more probable now than it did prior to the playoffs.
It's certainly more likely than a team blowing a 3-1 lead in the Finals again.
Photos By: AP Photo/Ben Margot/Darron Cummings