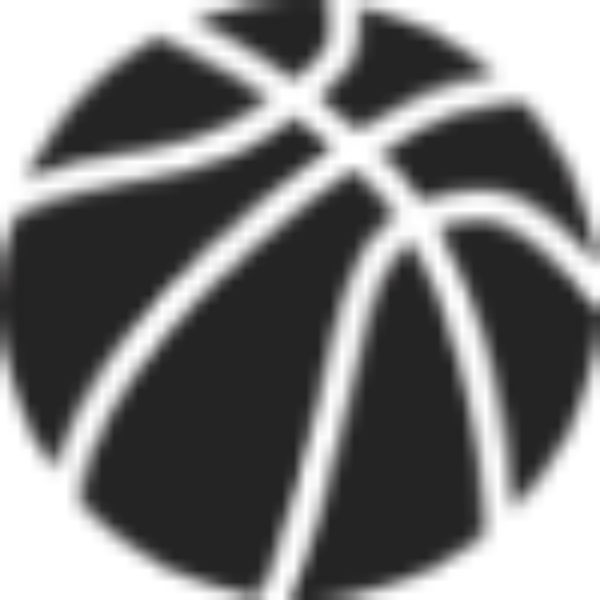 East
The Favorite: Villanova (Seed: 1, Final 4 Probability: 29.5%)
Last years' champs have a pretty tough road ahead of them in the East bracket but obviously have the best chance at advancing to the Final 4 out of the group. Wisconsin in the 2nd round is clearly a bump in the hypothetical road – Wisconsin is STATS #21 team and easily the best 8 seed. We rank Villanova as the #1 team in the nation, though, and we expect them to pass that early test.
Darkhorse:  SMU (Seed: 6, Final 4 Probability: 7.2%)
SMU is a team that can shake up the region. The AAC's best team is led by the conference's player of the year, Semi Ojeleye (19.9 ppg on 49.1% FG), and features several other versatile and productive players. The Mustangs are a tougher test for Baylor, Duke, and Villanova (if they happen to make it that far) than people realize. One of those teams could very well be upset, too, which would open up an easier road for SMU to reach the Final 4. There's a 7.2% chance of that happening – the Elite 8 is a more realistic ceiling.
Bracket Buster: Baylor (Seed: 3, Final 4 Probability: 9.6%)
It's possible that too many people will have the Bears (who were ranked #1 In the AP Poll at one point this season) going a bit too far. If they get past the dangerous New Mexico State and into the Round of 32, they face a tough path through SMU and potentially Duke, which caps their upside.
Cinderella Team: New Mexico State (Seed: 14, Final 4 Probability: 0.0%)
The top teams in this region are so good that it's tough to identify any Cinderella candidates. Instead of looking for a Final 4 contender, we look for a team that can a game or 2, and of all the top teams, Baylor is the most vulnerable. New Mexico State beat the only major conference team it faced this year (Arizona State), and they very well could keep it close against a Baylor team that lost to Yale in the 1st round last year. We give them a 13.1% chance of winning that game – very nice for a 14 seed.
West
The Favorite: Gonzaga (Seed: 1, Final 4 Probability: 35.4%)
This could be the year the Zags break through and win a National Championship. Being a #1 seed helps set up an easier path for them, but they will surely be tested as soon as the Sweet 16 against West Virginia (our highest ranked 4 seed). If you don't think Gonzaga can get it done, look at 2 seed Arizona, who have a 23.4% chance of making it out of the region.
Darkhorse: West Virginia (Seed: 4, Final 4 Probability: 16.4%)
They can certainly knock Gonzaga off in what will be closer to a coin flip matchup than people realize. We see the Mountaineers as a top 10 team, with impressive wins over Virginia, Baylor, Kansas, and Iowa State this season. Potential 2nd round opponent Notre Dame can certainly beat anybody (as proven by wins over Florida State and Virginia), but we still see them as one of the weaker 5 seeds, looking at their overall body of work.
Bracket Buster: Gonzaga
If there were a #1 seed to strategically fade this year it might just be Gonzaga. Unexpected and crazy things will happen this year, just as they do every year. Don't be surprised if they're knocked out in the Sweet 16 or Elite 8, as their bracket is stacked with one of the toughest 2/3/4 trios, not to mention 7-seed Saint Mary's, who beat Gonzaga twice last season. This may just be the quadrant of the bracket that gets flipped on its head.
Cinderella Team: Florida Gulf Coast (Seed: 14, Final 4 Probability: 0.0%)
Dunk City has one thing going for them that no other 14 seeds do: a relatively neutral 1st round location. That's the silver lining with drawing Florida State, a contender ripe with NBA talent, as the game will be played in Orlando, just about a 3 hour drive from campus. If FGCU does win that game – and we think they have a 13.1% chance to do so – they'll have some home court advantage against the winner of the underwhelming Xavier/Maryland matchup. These guys could very plausibly make another run to the Sweet 16.
South
The Favorite: North Carolina (Seed: 1, Final 4 Probability: 35.3%)
They're not only the clear favorite to win the South Region but also a sneaky pick to win it all this year. Why is it sneaky? They aren't getting as much attention as conference tournament winners, yet we see them as the mathematical favorites. The Tar Heels have a high floor, with the easiest path to the elite 8 – only the bottom half of their region is stacked, meaning they will only have to just face just one top team on its way to the Final 4.
Darkhorse: Wichita State (Seed: 10, Final 4 Probability: 4.2%)
No double digit seed has a better chance of making a run than the Shockers. STATS' #20 team in the nation should be a much higher seed, and they're heavy favorites (72.3%) in their 1st round matchup against Dayton. They started slow this year after losing Fred Van Vleet and Ron Baker to the NBA, but then they steamrolled through the Missouri Valley Conference, winning their final 15 games by an average of 22.3 points. The fact they still have decent Final 4 odds despite drawing (potentially) Kentucky, UCLA, and UNC, is a testament to how good this 10 seed is.
Bracket Buster: Kentucky (Seed: 2, Final 4 Probability: 24.7%)
Of course we see them as title contenders, and if they get to the elite 8, they're a virtual coin toss against UNC. This is about value and perception, though – people may just automatically slot them into the Elite 8 simply because they are the #2 seed, which is a very risky proposition. They may have to face the best #10 seed in tourney history in Wichita State in the Round of 32. After that, they would likely have to face UCLA (another team much better than their #3 seed indicates). They may be a good team to pick to lose early, simply considering their tough path.
Cinderella Team: Middle Tennessee State (Seed: 12, Final 4 Probability: 0.9%)
It's not often that a 12-seed has anywhere near a 1% chance of making the final 4, but MTSU isn't your average 12 – they are more like a 10 seed, as STATS' #41 team in the tournament. It also helps that their 5-seed opponent is relatively weak, with Minnesota ranking as STATS' #31 team. It all adds up to a very winnable game – MTSU has a 44.6% chance of advancing. Beware, though – the public may be all over the Conference USA champs and winners of 20 of their last 21, but they're still more likely than not to lose in the 1st round, so Minnesota actually poses the better value.
MidWest
The Favorite: Kansas (Seed: 1, Final 4 Probability: 35.9%)
The Jayhawks just might have the toughest path to the Final 4 of all the #1 seeds. Having said that, they are still the clear favorites and the best bet to come out of the Region on top. Don't be overly turned off by their Big 12 tourney loss to TCU, as they were missing star freshman and future top 5 pick Josh Jackson for that one, due to suspension.
Darkhorse: Oklahoma State (Seed: 10, Final 4 Probability: 2.7%)
The top 3 seeds here are so good, and they all have 15%+ probabilities of making it to the Final 4. We like the value Oklahoma State presents, though, as the public will be all over their opponent, Big 10 tourney champs Michigan. Michigan is a dangerous 7 seed capable of winning at least a couple games, but Oklahoma State is a good team in its own right, and we see that game as a virtual toss-up. After losing their first 6 Big 12 games, they won 10 of their next 14 games overall, including wins over West Virginia and TCU (twice). The backcourt trio of Jawun Evans (19.0 ppg), Jeffrey Carroll (17.4 ppg), and Phil Forte III (13.3 ppg), are all capable of lighting it up, and they could overwhelm Michigan in the 1st round and break Louisville's press in the 2nd round.
Bracket Buster: Louisville (Seed: 2, Final 4 Probability: 21.0%)
After their cupcake first-round matchup – the Cardinals are likely to face stiff tests the rest of the way. Michigan is one of the best 7 seeds, Oklahoma State is one of the best 10 seeds, and Oregon is one of the best 3 seeds. This is likely an ideal #2 team to short in order to try to get ahead of the field, in case they can't even reach the Sweet 16. Of all 2-seeds, we give them the lowest probability of reaching the Final 4.
Cinderella Team: Vermont (Seed: 13, Final 4 Probability: 0.2%)
We swear this one all comes down to the numbers and is not influenced by Vermont's magical win over 4-seed Syracuse in 2005 ("T.J. Sorrentine hit that one from the PARKING LOT!" –Gus Johnson). This version of Vermont is also very good, coming in with the nation's longest winning streak (21 games). They're deep and balanced (10 players who average at least 10 minutes; 7 players who average at least 6 points), and they hung in there against Butler in December, losing by 12. No team seeded 13 or higher has a better chance of winning a game than Vermont's 22.0%.