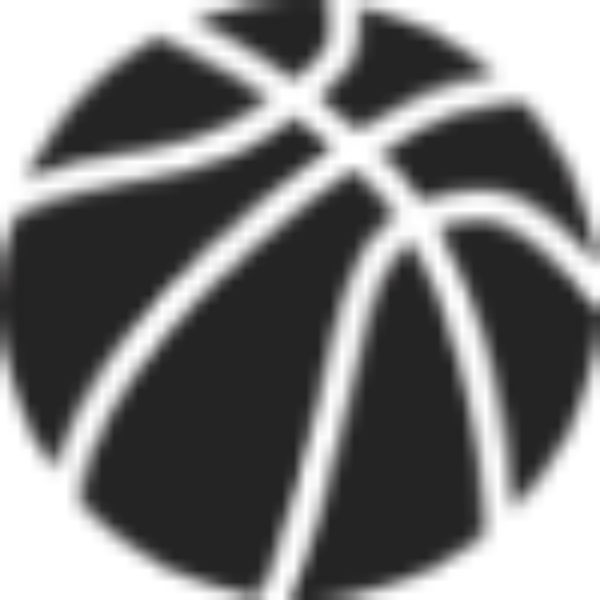 From Lob City to the Motor City, Blake Griffin traded in his LA fame for Detroit mediocrity when he was dealt to the Pistons. However, Griffin has been anything but mediocre this season, especially over the last two weeks.
Griffin has topped the 30-point threshold in four of his last five games, and he notched a 44-point game on Jan. 12 against his former squad. Griffin has also surpassed 36 minutes in 11 straight games, making him a safe bet to shoulder a strong workload, even with fellow front-court mate Andre Drummond returning tonight from a three-game absence. Griffin ($9,900 salary on DraftKings/$10,100 on FanDuel) is one of our safest bets in DFS tonight due to his scoring consistency and his ability to contribute solid totals in rebounds and assists. He is projected for 44.97 DK points and 42.1 FD points tonight against Dallas.
Here are some of our other picks for tonight's NBA daily fantasy slate:
Point Guard
Star: D'Angelo Russell, BKN ($8,600 DK, SG eligibility/$8,800 FD, SG only)
Russell has been hot over the last month, averaging 24.1 points and 7.7 assists per game in January, which is far superior than his 19.3 and 6.5 averages for the season. He's had at least seven assists in six straight games. Also working in Russell's favor is the loss of guard Spencer Dinwiddie due to injury, which should increase his usage and playing time. The Nets' fast-paced play has led to some high-scoring affairs this season, and tonight's game against the Knicks has a high projected point total of 223. Russell is our top projected point guard for the evening.
Value: Jerryd Bayless, MIN ($3,600 DK, SG eligibility/$4,000 FD)
Minnesota's point guard situation is a mess at the moment. Derrick Rose got injured last night and is questionable for tonight, as is Jeff Teague (both were doubtful this morning). Tyus Jones has already been ruled out. If Rose and Teague do not play, then the door opens up for Bayless, who posted 16 points and eight assists in 30 minutes last night against the Lakers. This gives Bayless a strong floor, as he is projected by STATS to easily top the 30-minute mark against Dallas, assuming Rose/Teague sit. Despite his defensive limitations, he is still a strong outside shooter and passer, which is good for fantasy purposes when he sees the court.
Shooting Guard
Star: Devin Booker, PHO ($7,900 DK, PG eligibility/$8,300 FD)
Put an asterisk next to this one, as we obviously believe James Harden – in the midst of one of the best scoring runs in NBA history – is the highest projected overall player for the evening (and likely, so will everybody else). If you want to avoid Harden and go in a different direction, than Booker is worth a look. The Suns will be without strong scoring options in TJ Warren and Deandre Ayton. Point guard De'Anthony Melton is also expected to sit. This opens the door for a potential big game from Booker, who we've seen light up the scoreboard in the past. He's just 5-for-21 from beyond the arc in his last four games, which may cause other DFS players to fade him. Booker is a high-risk, high-reward option at this position tonight.
Value: Josh Okogie, MIN ($4,400 DK, SF eligibility/$4,500 FD)
Sticking with the decimated Timberwolves back-court theme, the injuries to the team's trio of point guards would also open up an opportunity for an expanded role for Okogie. Okogie played 40 minutes last night against the Lakers, and he had 21 points on Tuesday at Phoenix. The coaching staff has grown to trust this hard-nosed rookie for his defensive prowess, and he has the ability to contribute in nearly every fantasy category. He will see plenty of action once again tonight, and probably some added ball-handling usage by default. He has a strong floor for his salary.
Small Forward
Star: Kawhi Leonard, TOR ($9,500 DK, PF eligibility/$10,300 FD)
Remember him? Leonard has been held out of the last five Raptors contests due to rest, and tonight will be the first time he sees the court since Jan. 16. Will he be rusty? STATS doesn't think so, as we project him to be our highest scoring small forward of the slate. We also project him to log the most minutes of any Toronto player tonight at Houston, which should be a dandy of a game. Toronto is favored by 3.5 points, and the game has the second-highest projected point total (228.5) on the night. Expect the MVP candidate Leonard to pick-up right where he left off against Harden and company.
Value: Jonathan Isaac, ORL ($4,700 DK, PF eligibility/$5,300 FD)
The sixth pick in the 2017 NBA draft is beginning to hit his stride for the Magic after struggling mightily in his rookie season. Isaac is evolving into the two-way forward that Orlando envisioned, and he has surpassed 30 minutes in four of his last five games. Isaac is coming off a game where he knocked down 4-of-7 treys, and his ability to collect multiple blocks and steals is a strong asset in contests that reward more points for defensive stats. Isaac is a strong bet to continue seeing heavy minutes tonight as he gains more trust from head coach Steve Clifford each game.
Power Forward
Star: Blake Griffin, DET (salaries above, also C eligibility on DK)
The obvious star choice at PF on DraftKings is Giannis Antetokounmpo, but Griffin has been one of the hottest players in the NBA over the last two weeks. We think he continues to ride the hot hand as our second-highest projected option at the position tonight. Volume has been key to Griffin's latest scoring surge, surpassing more than 20 field goal attempts in three of the last four games. We believe that trend continues against the Mavericks.
Value: Bobby Portis, CHI ($5,700 DK, C eligibility/$5,300 FD)
Portis raced out of the gates to a strong start this season before missing nearly two months of action with a sprained MCL in his right knee. The Bulls slowly worked him back into the rotation, but then Portis injured his ankle in December and had to sit for two weeks. After getting his conditioning back over the past month, Chicago appears to be ready to turn him lose. Portis played 33 minutes versus Atlanta on Wednesday, which is the most time he has spent on the court since opening night. He is also shooting 46.7 percent from 3-point range in January. Portis appears to be fully healthy, and STATS gives him a 35.88 percent chance to post a double-double tonight against the Clippers.
Center
Star: Karl-Anthony Towns, MIN ($10,000 DK/$11,100 FD)
Towns is easily our highest projected center for tonight – with special thanks to a one-game suspension for Nikola Jokic, who might have challenged him for that honor. His floor is worth the price tag, but it's his ceiling that makes him an even more enticing play. Towns is essentially a guaranteed double-double, and he has averaged 25.5 points and 13.0 rebounds per game this month. The shorthanded Wolves will leave even more scoring opportunities on the table for the big fella against the Jazz. Additionally, Rudy Gobert is now questionable for the contest.
Value: Brook Lopez, MIL ($5,500 DK/$5,600 FD)
Lopez has had a big year, thanks to jumping fully onboard the 3-point train that has taken the NBA by storm. Lopez has upped his attempts from beyond the arc to 6.6 per game while shooting 38.2 percent, both career-highs. Lopez is coming off of a 16-point, 10-rebound performance on Monday, but his biggest fantasy contribution has come on the defensive end. Lopez ranks fifth in the NBA in blocks per game, and he has swatted 16 shots in his past four contests. In what is projected to be the highest scoring game of the night against Charlotte (230), Lopez offers an affordable source of points, 3-pointers, rebounds, and blocks.