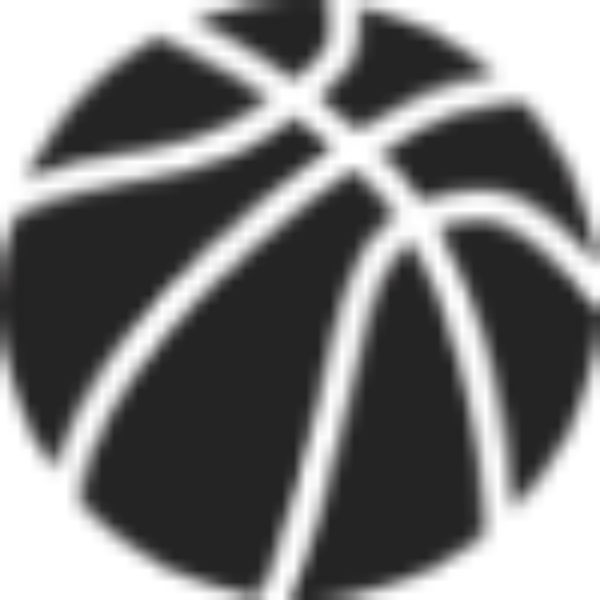 Let's face it: sports fans are passionate. Whether it's painting your face on gameday, buying the jersey of the player who was just traded to their favorite team (before he even takes the field, mind you), or fighting over who is the GOAT in any given sport, sports fans' passion is second to none.
Passion is a great motivator for consumers. We know that when fans pick a side, they tend to stick with it in an almost ride-or-die level of fervor. That means that transforming a sports fan into a fan of your brand makes them almost assuredly repeat customers.
Ok, passion, fans, brands – all of this is good, but what does it mean for me, and how does any of this relate to sports data? Quite simply, brands looking to spread awareness and grow their customer base are given a sort of cheat code with sports data. Adding sports data is an easy way to get customers to interact with your brand, share your social posts, and get people talking. Let me show you:
---
About our Guest Author
Brittany Steffen is an enterprise account executive for Stats Perform. Based in the US, Brittany focuses on delivering value and driving growth for clients. She specializes in consultative selling, establishing long-lasting partnerships, and helping business achieve their goals.
---
Get Fans Engaging with (and Buying) Your Brand
Client: Budweiser
Activation: Goal-synced Glasses
The cups use our fast data feeds to trigger a light on the bottom of the cup when the fan's favorite team scores a goal.
I love this campaign. It's such a simple integration of real-time sports data but so effective. Budweiser connects with fans and gives them a taste of the stadium while they're watching the game at home or at the bar and associates Budweiser to the most exciting moments on the ice.
"Working with Stats Perform has allowed us to provide the data to power an idea that truly changes the game for hockey fans. The Goal-Synced Glass was designed to enhance the viewing experience for fans – while helping us sell a lot more Budweiser."
Creating Customized Ads At-Scale for Hungry Sports Fans
Client: Teads
Activation: Local Sports-Based QSR Promotion
Our partner Teads, the leaders in advertising buying, selling, creative, and optimization, leveraged real-time sports data to automatically trigger and serve ads to sports fans based on specific events at a game. For example, if the local NFL team had two sacks in a game, the customer reading the highlights the next day would see an ad for a free burger at participating quick-service restaurants.
The beauty of this campaign is its simplicity: simply set and forget. The restaurant and advertising partner worked together to create the promotion terms, set the event triggers, and run the campaign from there. Data integration and automation help make this a simple yet effective way to advertise to sports fans.
A partner like Teads helps make this process even easier, as their extensive network of publishers and publisher-related tools helps brands engage fans in the upper and lower parts of the funnel.

Download our Free Guide on our Most Popular Products with Marketers
Increasing Touchpoints with Customers
Client: Buffalo Wild Wings
Activation: Detailed Data for Fantasy Sports App
Fans knew Buffalo Wild Wings was the place to go on gameday, but what about the rest of the time? Buffalo Wild Wings wanted a way to reach consumers on off-days, off-peak hours, and outside of their physical locations, so they created the B-Dubs GameBreak app. The app used detailed, live Opta sports data to power a fantasy experience that got consumers engaging with the brand longer and more often.
Players competed with one another for prizes that could be redeemed in the physical locations – giving them another reason to visit. This is a great example of using sports data to you're your brand fun, memorable and increase the number of touchpoints during the week tied to the sporting calendar.
Learn how the most seen and trusted name in sports data is supporting advertising
Reinforcing Your Messaging While Building Awareness
Client: FedEx Ground
Activation: Data-Driven Award Sponsorship
For my last example, I thought I would take you behind the scenes on one of our brand activations using sports data. Our partner, FedEx Ground, wanted to spread the word about their job openings and new positions. The message was simple: we want to attract great talent.
FedEx partnered with The Analyst, our sports data-driven news outlet, to sponsor The Analyst's season-long national coverage of the FCS Division I subdivision college football. The FCS has great talent but is sometimes overlooked by the FBS conference. This matched perfectly with FedEx Ground's hiring initiative.
In the 2022-2023 NCAA FCS season, FedEx Ground sponsored the FCS National Player and Team of the Week awards. At the end of the season, FedEx Ground played an integral role in the FCS National Awards banquet as the sponsor of the Doris Robinson Scholar-Athlete Award. This award goes to the player who shows standout performance on the field, in the classroom, and in the community.
How Can Sports Data Help You?
Sports fans are just like any other consumer, but they have that special trait that sets them apart: passion. Next time your brand thinks about starting a campaign, consider asking yourself, "could sports fans help make this a success?" If the answer to that question is "yes," I'll be here, ready to help you make an impact!
Get in contact today to learn more and schedule a free consultation!