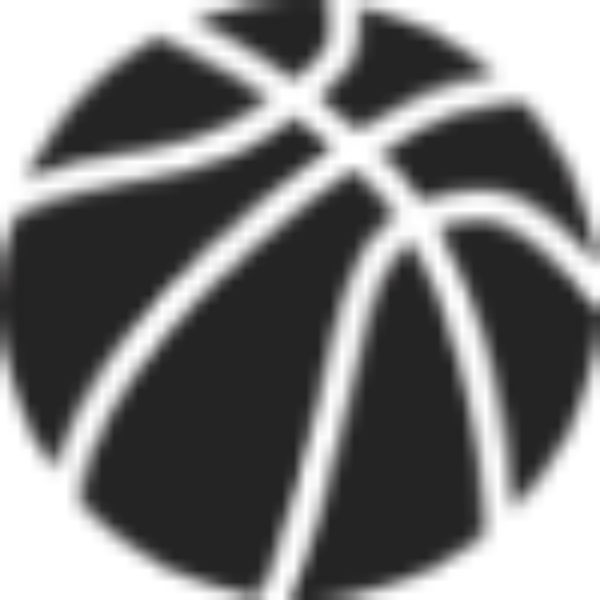 Michigan hails from the mighty Big Ten carrying tradition and "an overdose of swag." Loyola's group of transfers and third-tier recruits, receiving inspiration from a 98-year-old nun, plays in a 4,500-seat gym on the campus of a small Jesuit school in Chicago.
The differences are obvious, but many on-court similarities exist. Teamwork, ball movement, half-court execution, defensive patience and relentlessness – they'll all be on display during this seemingly unlikely Final Four matchup and battle of wits between Porter Moser and John Beilein.
Diving into the KenPom metrics provides deeper insight into the teams' first meeting since 1969. KenPom.com is the most respected college basketball advanced analytics website, and the algorithms used to produce each metric are powered by STATS data feeds. About the only thing missing is an official statistic measuring the Sister Jean Factor.
The analysis confirms if you're looking for a run-and-gun, high-scoring showdown, you'll be tuned into the wrong channel come 6 p.m. ET on Saturday night. And it's difficult to argue either squad's style of play – Loyola has the nation's longest active winning streak at 14 games, while Michigan has won 13 in a row.
It's not to say offensive explosions aren't possible from either team, but they rely more on efficiency with methodical sets and hot-potato passing execution before locking down with defensive versatility. The biggest difference is that Loyola has been doing so in relative anonymity playing in the Missouri Valley Conference.
Through the Elite Eight, the Wolverines rank seventh in KenPom's adjusted efficiency margin while the 11th-seeded Ramblers rank 30th. Both teams have gotten here with a more meticulous approach.
Adjusted tempo measures the amount of possessions a team averages over 40 minutes; offensive efficiency is points scored per 100 possessions; defensive efficiency is points allowed per 100 possessions. Average possession length and opponents' possession length are self-explanatory. Have a look at where Michigan and Loyola ranked nationally:
The Wolverines and Ramblers are nearly identical in each category, save for overall efficiency margin. Let's focus on the last three. There are 351 Division I teams, so do the math – Michigan and Loyola rank near the bottom in possessions per game, hold the ball longer than most teams on offense and defend for longer stretches than most on the other end of the floor.
None of the following should be a surprise. Michigan has won three of its four NCAA Tournament games scoring 65 points or fewer, with the outlier being the 99-72 win over Texas A&M in the Sweet 16 behind a 61.9 percent shooting performance (14 of 24 from 3). The Wolverines played a 72-possession game against the Aggies, marking their most since a season-opening win over North Florida on Nov. 11. Their second-most in the tournament is 66 against Montana.
Loyola scored 69 points or fewer in its first three victories before hanging 78 on Kansas State in the Elite Eight. Only two other times during its winning streak have the Ramblers scored that many points. Loyola's 67-possession contests against both Nevada and K-State were nine more than it had in its second-round win over Tennessee.
The overall low number of possessions and the amount of time each uses to find its shots represent the type of players on the floor. The Wolverines consistently employ ballhandlers who aren't afraid to shoot from deep and can spread the floor. Zavier Simpson, Muhammad-Ali Abdur-Rahkman, Charles Matthews, Duncan Robinson, Jordan Poole and Moritz Wagner all can put the ball on the floor, and all can fire away when called upon. They can afford to be patient knowing each of their teammates can find a shot.
Loyola point guard Clayton Custer, the MVC's player of the year, and fellow guard Ben Richardson lead a drive-and-kick scheme. Custer finished third in the conference with 4.2 assists per game with Richardson right behind at 3.9, helping the Ramblers finish in the top 25 nationally with a 60.0 assist percentage on made field goals.
Much like Michigan, the Ramblers have at least four versatile players on the floor who can drive to the hoop or spot up and shoot, with Donte Ingram, Marques Townes and Aundre Jackson joining Custer and Richardson in fitting that bill. Loyola's patience and ball movement have led to it ranking third in the nation with a 50.9 overall field-goal percentage and fifth with a 58.0 effective field-goal percentage (eFG%), which gives more weight to 3-pointers.
Loyola's shooting percentage has increased to 52.5 through its first four games of the NCAA Tournament, which is far and away the best of any team to play at least three games and the fifth-highest percentage of all teams to at least reach the Elite Eight since 1996-97.
Three-point shooting is included. The Ramblers are hitting 41.7 percent from long range and rank 11th in the country from 3 at 40.2 percent for the season. Getting those shots off against Michigan might be more difficult, though. All of the aforementioned Wolverines are versatile defensively, too, and guard multiple positions, hurting many game plans along the way.
Only 25.8 percent of points scored against Michigan have come off 3s, a percentage that ranks 333rd in the country. Quite simply, it's tough to find enough room to hit from behind the arc against the Wolverines' defense. Michigan's NCAA Tournament opponents are a combined 17 of 65 for 26.2 percent.
The Ramblers' defense frustrates in similar fashion, hounding offenses into bad shots. They are fifth in the nation in scoring defense, allowing 62.4 points per game. And just ask Nevada how infuriating that defense can be.
The Wolf Pack ranked first in the nation in turnover percentage, but they committed 10 against Loyola after combining for nine in their first two tournament games. Michigan, meanwhile, has committed double-digit turnovers just three times in its last 16 games and ranks third nationally with a miniscule turnover percentage of 14.
Loyola, on the other hand, ranks 218th with an 18.9 turnover percentage. And that's exactly where this game could turn in the Wolverines' favor.
The Ramblers are going to have to force the Wolverines into uncharacteristic turnovers – without committing too many themselves. For as efficient as Loyola can be offensively, it has committed 31 turnovers over its last two games. Michigan forced 29 combined in the Sweet 16 and Elite Eight.
KenPom projects a 65-60 victory for Michigan – a tight game pitting two very similar strategies against one another. We'll find out Saturday if that holds up, or if the Ramblers get another push from Sister Jean toward Monday's national title game.